With the rise in popularity and use of phones, tablets, and laptops, access to the unfiltered internet has become easier than ever. This access is potentially harmful for children as they're likely to come across pornographic videos or images. The unwanted exposure of children to pornographic content is extremely harmful and can damage their mental health, which we will explain later on in the article. Since most parents want to guard their children against access to this type of content, we have dedicated this article to introduce the best porn blocker for Android phones.  
Porn blocker apps usually work by automatically detecting websites that have pornographic content and blocking access to them on your child's phone. Some porn blocker apps also let you enter the website's URL manually. If your child uses an Android phone, you must know which apps are available on it. Read this article to find out more about why you need to use a porn blocker app for Android and how. 
Effects of Porn on Youth
One of the ways pornography can damage children is by normalizing sexual harm. Children are much more impressionable than adults, and they learn a lot from the media they're exposed to. Pornographic videos mostly contain gender stereotypes and violent sexually explicit scenes which children mustn't be exposed to. 
Additionally, exposure to violent pornography normalizes aggression towards women. This aggression toward women can especially be seen in today's porn, and the effects are visible in the mentality children have toward sex. Pornography also gives children an unrealistic image of the opposing sex. This will greatly hinder children's ability to start and maintain healthy relationships. For further information on the relationship between exposure to violent pornography and aggression towards women, read this article. 
The final effect of porn that's concerning is addiction to pornography. Since watching pornography releases dopamine in the brain, and dopamine is highly addictive, children are likely to become addicted to pornography. The addiction to pornography is usually characterized by an uncontrollable urge to masturbate. The DSM-V handbook, which is an encyclopedia used by psychologists, describes this as Hypersexual Disorder. 
The literature on addiction tells us that individuals addicted to one substance, are likely to get addicted to other substances or replace it with another. Now, as parents, you might want to prevent your child from addiction to pornography so as to keep your child from other addictions. Read the next section to learn what the best porn blocker for android phones is and how it works.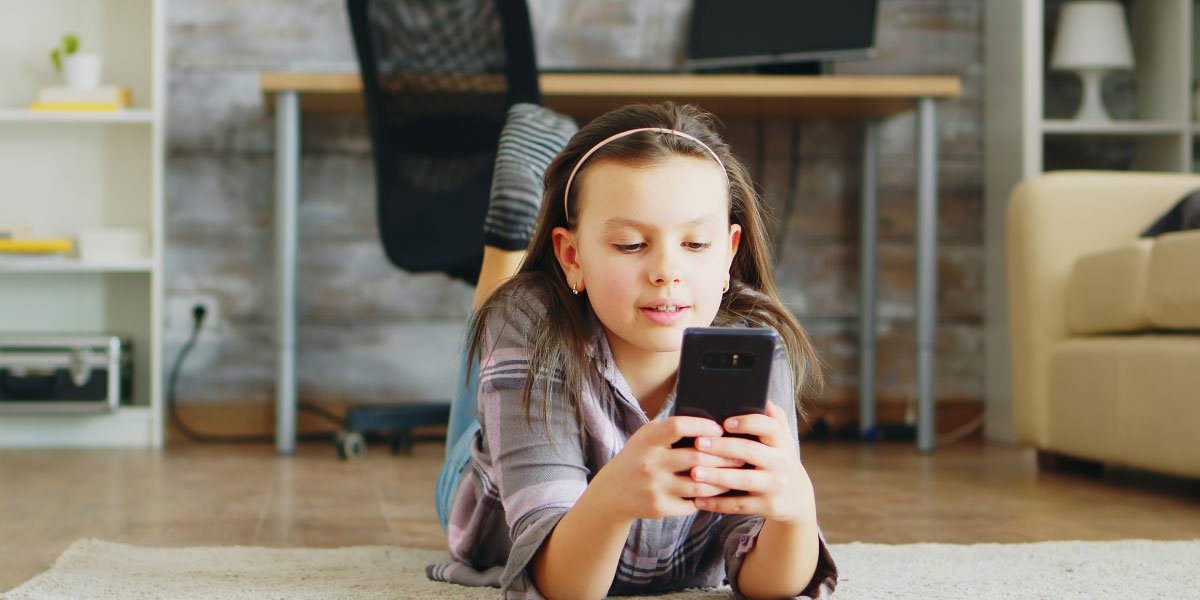 Porn Blocker Apps for Android
When it comes to porn blocker apps, you have a lot of different apps to choose from. Each has unique features that come in handy in different situations. Let's see what apps you can use to block porn on your child's Android device. 
Safes:

Best performance overall

 

Qustudio:

Best OS compatibility

 

SPIN:

Easiest to use

 

McAfee:

Most popular

 

FamiSafe:

Most control over the target device

 

Norton Family:

Easiest to use

 

Kidslox:

Biggest URL data base

 

Mobicip:

Second-best performance (compared to Safes)

 

Safe Surfer:

More categories than other apps

 

SecureTeen:

Best web filtering algorithm

 
Safes
The Safes parental control app helps you set restrictions on the websites your child can visit. One of the features, Safe Search, allows you to keep keywords that are inappropriate off your child's browser. Additionally, the URL Blocking feature lets you block websites according to their category on Google or by predefined categories on Safes. You can also use this feature to manually enter the URL of the website you want to block. But Safes is more than just a porn blocker app. It allows you to keep your child's online activity in check by giving you reports of which websites they've been to. As for its compatibility with your child's device, you can use Safes on Android, iOS, macOS, and Windows.  
Qustudio
Qustudio is another parental control app that allows parents to block URLs manually or based on their categories. You can use this app to block porn websites on your child's Android device and keep them from its harmful effects, as explained above. This app will additionally notify you if your child comes across inappropriate content. The inappropriate content can be in a text message, a YouTube comment, or an IG message. Qustudio is also available on all the same operating systems that Safes is available on.  
SPIN
Another way you can block porn on Android phones is by using the SPIN browser. This browser helps you block porn on your child's device. This browser has a feature called categorical blocking. This browser has predefined categories which automatically block websites that are prone to adult content (websites that are mostly fine but sometimes publish adult content). Also, you can block websites that provide VPN services which can be useful if your child is trying to buy VPN to change their IP address to access porn sites. This browser is available on both Android and iOS. 
McAfee
As a recently launched parental control app, McAfee offers a lot of high-tech features for parents to keep their children safe. By using this app, you can set limits on your child's browser to prevent them from coming across inappropriate content. Its Limit Content feature helps you block any URL that you think has pornographic content. As a means to further decrease their chance of exposure to porn, you can limit their screen time. By doing so, your child won't be able to access their phone after the time limit you've chosen. 
FamiSafe
One of the oldest and most downloaded parental control apps, FamiSafe, has a number of features you can use to block porn on your child's phone. This app has a Content Filtration feature that automatically detects inappropriate content, such as porn on the internet, and blocks it on your child's device. The fact that this filtration is done automatically will take away the stress of not knowing if you've blocked every porn website. Another feature of FamiSafe, Inappropriate Pictures, searches through your child's phone and blocks or blurs the pictures that have pornographic content. In case you're wondering whether your child has bypassed your parental controls or not, you can use this app to see their browser's history and find out. 
Norton Family
The Norton Family app gives you access to your child's activity on their phone. You will be able to supervise their activity on the web and know which sites they've visited. After supervising their online activity, you can find out which porn websites your child visits and then manually block its URL. Some porn websites, such as Pornhub, have applications for mobile phones. You can use Norton's App Blocker feature to restrict your child from installing applications without entering a password. Although this app doesn't have all the features that most parental control apps have, it's still a practical solution. 
Kidslox
This app helps you block any inappropriate website with ease. The Content Blocking feature helps parents block any porn website on the internet. Kidslox's database has more than four million websites cached, which means that you can be sure the chances of your child coming across pornography are low. Similar to the other apps we've introduced, you can manually block URLs. You can also use the web reporting feature to see which websites your child has visited during the day and if they've visited a porn site that's not covered by Kidslox's Content Blocking feature. In this case, you can manually block that website's URL. 
Mobicip
The Mobicip app allows parents to protect their children from the dangers of exposure to pornography. It helps you block any website you think is inappropriate for your child through its URL Blocking feature. You can also set a limit on how long your child can use their phone, which, just like Kidslox's screen time feature, lowers the chances of your child being accidentally exposed to online porn. Activity Summary is another feature that gives you further information about your child's activity on their phone. You can download this app for Android, iOS, macOS, and Windows. 
Safe Surfer
The Safe Surfer is a parental control app that allows parents to block porn on their children's Android phones using its various features. The Block Sites feature blocks more than fifty categories. These categories include porn, ads, and malware. You can additionally manually block URLs on your child's browser. The other feature of Safe Surfer that parents enjoy having is Insights. This feature gives you insights into your family's phone usage habits. This means that you can see which sites each family member visits, which will help you know if they're visiting any porn websites. Another insight you get with this feature is that you'll be able to know when your child gets online (You can use this feature to see if they're up past their bedtime). 
SecureTeen
The SecureTeen app allows for better monitoring of children's online activities. Whether they're on their phone or laptop, you can block websites that contain pornographic content. Blocking these websites will keep your kids safe from the dangers of exposure to pornography. The Web Filtering technology in SecureTeen blocks almost every website that is known to have porn. But there's always the chance that this feature misses a couple of websites, which is where the Screen Time Management feature comes in. By using the Screen Time Management feature, you will be in the loop about the websites that they visit and can block the websites that have pornographic material.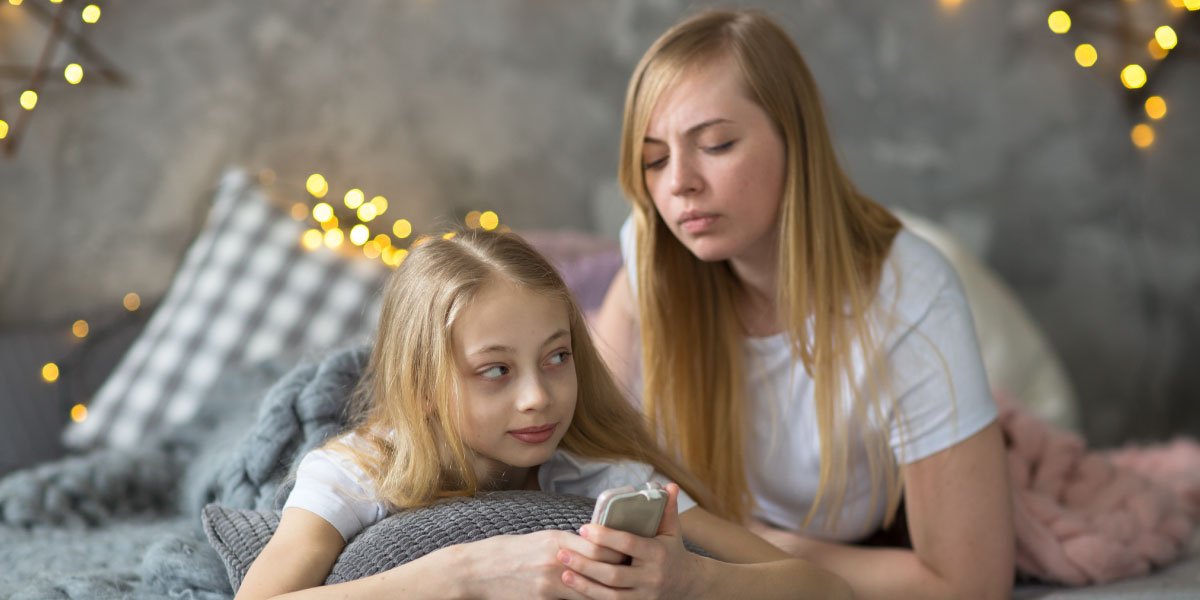 Conclusion: What Is the Best Porn Blocker for Android Phones? 
Since the amount of information on the internet that's inappropriate for kids, such as porn, is on the rise, we need to inform you about the best porn blocker for Android phones. There are numerous studies that show porn has terrible side effects on children's mental health, and this worries parents even more. This article introduces some of the best porn blocker apps for Android, some of which are free.  
Although most of these apps have a lot of features in common, there are still subtle differences between them. Some of them are completely free, and some offer exclusive features. Among the apps in this list, there is one app that is a better choice as a whole, and it's Safes. This parental control app allows for more features than all the apps in our list and is much easier to use. To conclude this article, if you're judging based on the number of features and their efficacy, Safes is the best porn blocker for Android phones. 
Frequently Asked Questions
We've compiled a list of questions and answers to help provide more information on the topic we discussed. If you have any more questions, please don't hesitate to contact us. We'd be happy to help!
What is the best free porn blocker on Android?
The SPIN web browser is both free and has features that any parent would benefit from. Make sure to try it out on your child's device.