Studies have shown that parental control has a positive effect on keeping kids safe. For most parents, there's no question when it comes to the effectiveness of parental control apps. But after you realize the need to use a parental control app, the question is this: What is the best parental control app? There are different types of parental controls, each of which has different capabilities and features. In this guide, we'll list the best parental control apps. Every app has its pros and cons and the application that is best for you might not be the best for someone else. Keeping that in mind, let's go figure out the best parental controls available in 2023.
Built-In Parental Controls
Most operating systems have built-in parental controls ready to be used from the get-go. Some of them are part of the device and some are part of an operating system. Some apps have their own ways to help you keep your child safe, such as the ability to block a website on Google Chrome.
Windows Parental Controls
Windows parental controls started on Windows 10 and are also present on Windows 11. The features offered are great when it comes to Windows devices but they're quite lackluster when used on non-Windows devices. Though, they're a great choice to restrict apps and games based on age rating on your child's Xbox gaming console. The parental controls on Windows work on multiple brands of laptops such as Dell, and ASUS (ASUS tablets run on Android, so check out below to find out more).
MacBook Parental Controls
The MacBook can be quite a challenge for third-party parental control apps because of its security measures. That's why many parents who want to put parental controls on their computer and have a MacBook, opt to go with MacBook parental controls. Like all built-in parental controls, it's easy to use but far from the best option on the market. Keep in mind that putting parental controls on the MacBook is different from putting parental controls on the iPad.
Parental Controls on Android
The parental controls on Android slightly differ based on the type of device you're using. For example, though Xiaomi, Samsung, Motorola, Huawei, Google Pixel, Sony, Vivo, and LG phones all run on a variant of Android, the parental controls might have different names in their settings. Almost all of them lead to you setting up Google Family Link, Google's parental control app.
We haven't categorized Google Family Link as a third-party parental control app because even though it's not pre-installed on Android devices, enabling parental controls on Android requires you to install it. One could suggest that Google Family Link is the best free parental control app on Android. Google Family Link is also a great option if you're looking to enable parental controls on Chromebooks.
iPhone Parental Controls
The iPhone parental controls are the easiest option for iPhone users who want their children to be safe. Though the parental controls don't offer a lot when compared to third-party apps, they're good enough to get started. These default parental controls can be compared to the best free parental control app for iPhone, but not to the paid parental control apps.
In-App Parental Controls
Some apps have their own parental control settings. Examples include streaming services such as Netflix, HBO Max, Peacock, etc. Some social media and music streaming platforms like Facebook and Apple Music have their own parental controls.
The list continues when it comes to smart TV brands like Samsung TVs, and Vizio TV. Gaming consoles like the Nintendo Switch, PS5, also have parental controls. Even Wi-Fi routers and satellite boxes have settings that can be used as parental controls, Examples include Sky WiFi and Spectrum WiFi. Lastly, Kindle devices, small electronic devices used to read books, and the Oculus Meta Quest, Meta's virtual reality headset, also have parental controls you can use for kids.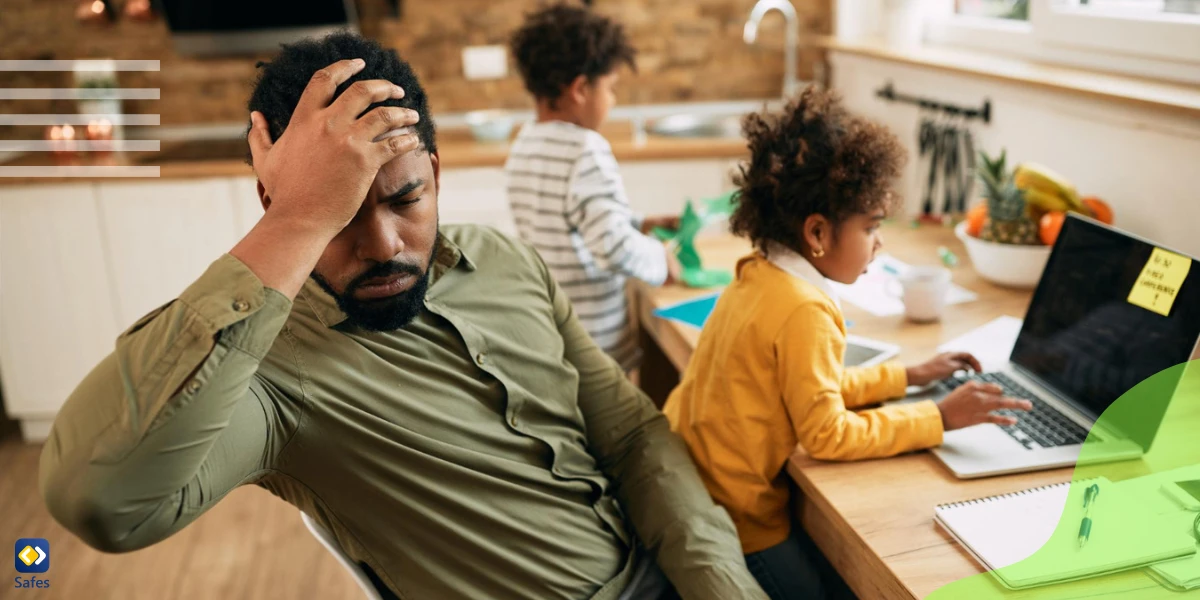 Third-Party Parental Control Apps
Third-party apps are objectively the best options for parents who are willing and able to spend money. These apps each have their advantages and disadvantages and we've tried our best to be fair to all of them.
Net Nanny
Most third-party parental control apps have some disparity between the features they offer on iOS and the features they offer on Android. Net Nanny has the least disparity between the features it offers on the two platforms. The app's features include:
Tracking your child's live location
Showing your child's location history
Filtering web pages based on page content
Ability to block all apps on Android, and over 100 apps on iOS
An app advisor warns you of the potentially problematic apps your child installs
Net Nanny is a bit costly compared to the other options mentioned in this guide. Also, Net Nanny is incapable of monitoring calls and texts, a feature which many parents want to have on their parental control app.
Qustodio
Qustodio's most impressive feat is the range of devices it works on. As well as Android and iOS devices, Qustodio works on Amazon's Fire Tablet, Macs, PCs, and Chromebooks. The app is capable of:
Managing over 6000 apps on iOS and every app on an Android device
Monitoring a child's texts and call logs
Set screen time limits for individual apps or individual devices
If you want to check out your child's texts and call logs, then Qustodio might be the best parental control app for Android you can get at this point of the guide. The drawback is that Qustodio can become costly if you have a lot of devices. Also, the web filtering doesn't work as perfectly as you'd want as a parent.
Kaspersky Safe Kids
You may know Kaspersky because of its popular Antivirus app. The company itself is a cyber security one so it's also dabbled in other relevant fields such as parental controls. Kaspersky Safe Kids has some great features including:
Very low price
Works well inside apps such as YouTube, blocking searches even in the YouTube Android app
The free plan grants access to some features such as screen time limits
The paid plan allows an unlimited number of devices
Has an AV-TEST Approved Certificate
Kaspersky Safe Kids also has a downside. Like Net Nanny, the parental control app doesn't monitor calls and texts. Also, the app's web portal is slow, and its mobile apps aren't very intuitive to use.
Norton Family
Norton Family is a free product if you purchase a specific Norton Antivirus Suite, otherwise you have to pay up for the features it offers. Some of those features include:
Managing screen time
Strong web filters that work inside apps such as YouTube and Hulu
School Time feature that keeps kids focused while learning
Geofencing is one of the great features on Norton Family
The downside to Norton Family is that some of its features such as screen time limits and app management don't work in iOS or aren't as functional as they are on Android and Windows. The app is far from being the candidate for the best parental control app for iOS.
Safes
Safes is a parental control app that we offer on multiple platforms including iOS, Android, Windows, and Mac. You can also use Safes on Chromebooks by installing the Android version. Some of the features in Safes include:
Managing screen time separately for individual devices or even individual apps
Setting a smart schedule for individual devices or apps
Instantly blocking all apps at the press of a button
Filtering web searches on various search engines based on keywords
Blocking URLs on different web browsers
Geofencing
Safes also has clever ways to block any method your child uses to get around the parental control app, especially on Windows which is usually easier. For example, if your child ends the process of Safes through Windows Task Manager, the app will automatically restart in less than a minute.
Safes also has a sister app called Safes School which shares many features with Safes but is built specifically to be used by teachers and school officials. Some of its features such as class management have been built with teachers in mind.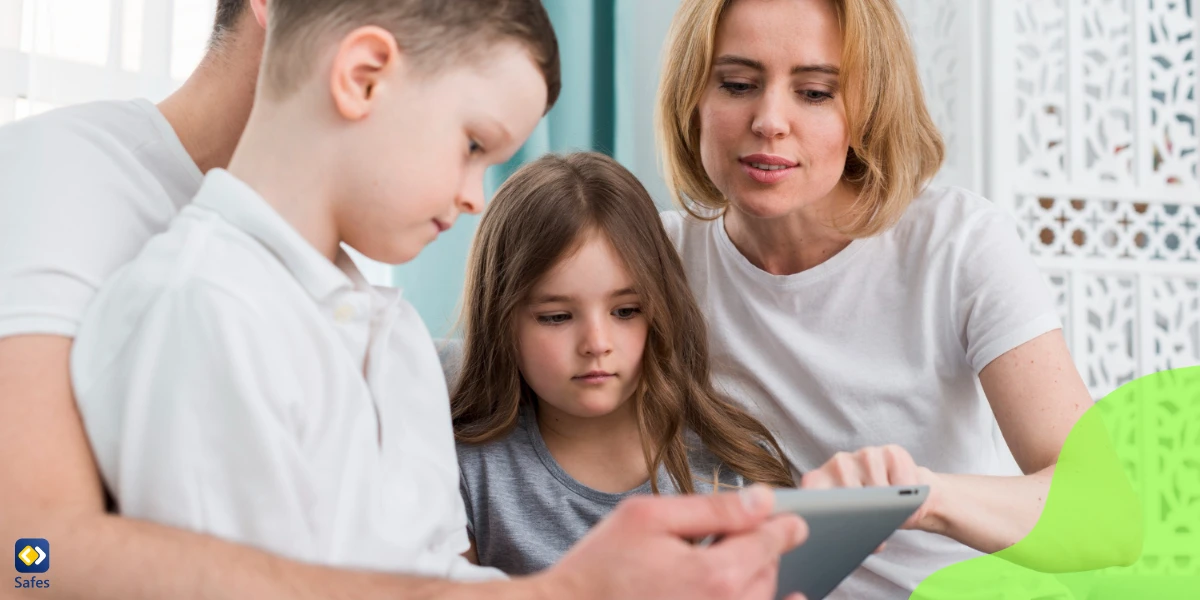 Conclusion
The best parental control apps in 2023 are all part of this list. Each of the apps included here have their pros and cons. Different parents have different needs and fortunately, the variety of parental control apps in this guide are enough to satisfy every parent looking for the best parental control app in 2023. Safes, for example, is a paid product and isn't a viable option for those looking for a free parental control app. If you have a teenager at home, check out our list of the best parental control apps for teenagers.
We won't give you any hints in the spirit of fair play, but rest assured, if you're looking for the best parental control apps for iPads, iPhones, or the best parental control app for Android, you'll find it in this guide.