Halloween is a magical time for children of all ages. It's the one day of the year when the line between reality and the fantastical blurs, and children can immerse themselves in a world of witches, ghosts, and monsters. One of the best ways to get into the spirit of the season is through a good book. Children's books about Halloween offer the little ones a chance to experience the thrill and excitement of the holiday in a safe and engaging way.
The Importance of Children's Books About Halloween
Halloween books for kids are not just about carving pumpkins and trick-or-treating. They introduce children to different cultures and traditions, stimulate their imagination, and help them understand and manage fear. Moreover, these books enhance language skills, improve concentration, and instill a love for reading.
Halloween Books for Toddlers
Reading to toddlers is vital for their language development and cognitive skills. Here are a few toddler Halloween books to start them on their spooky adventure:
Llama Llama Trick or Treat by Anna Dewdney: A simple, sweet story that introduces toddlers to Halloween traditions.
You Are My Pumpkin by Joyce Wan: A gentle, Halloween-themed board book that won't scare little ones.
Little Cat by Else Holmelund Minarik: An interactive finger puppet book that makes Halloween fun and not scary for toddlers.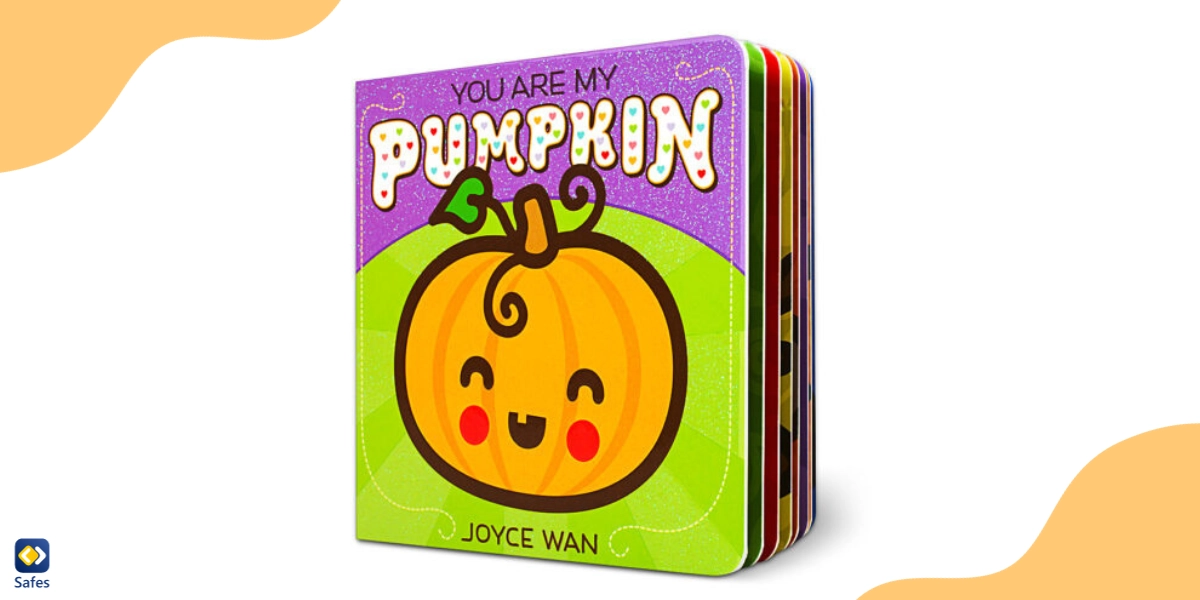 Halloween Books for Kindergarteners
Moving a step up, kindergarteners can handle slightly more complex stories. Here are some Halloween books for kindergarten students:
The Goodnight Train Halloween by June Sobel: Perfect for kids who love vehicles. The Goodnight Train takes readers on a Halloween adventure.
Stumpkin by Lucy Ruth Cummins: A pumpkin without a stem waits to be turned into a jack-o-lantern in this city-based Halloween tale.
Happy Halloween Daniel Tiger by Angela C. Santomero: Based on the popular TV show, Daniel Tiger and his friends get ready for a Halloween parade. Watch this video from Tootles' Bedtime Stories YouTube channel introducing and reading Happy Halloween Daniel Tiger:
Halloween Books for Preschoolers
Preschoolers are ready for more detailed narratives and vibrant illustrations. Here are some Halloween books for preschoolers:
The Little Old Lady Who Was Not Afraid of Anything by Linda D. Williams: A brave old lady shows that there's nothing to fear about Halloween.
Room on the Broom by Julia Donaldson: A fun, rhyming story about a witch and her animal friends.
It's Pumpkin Day, Mouse! by Laura Numeroff: Mouse decorates a pumpkin, exploring different emotions, which can be a great way to discuss feelings about Halloween.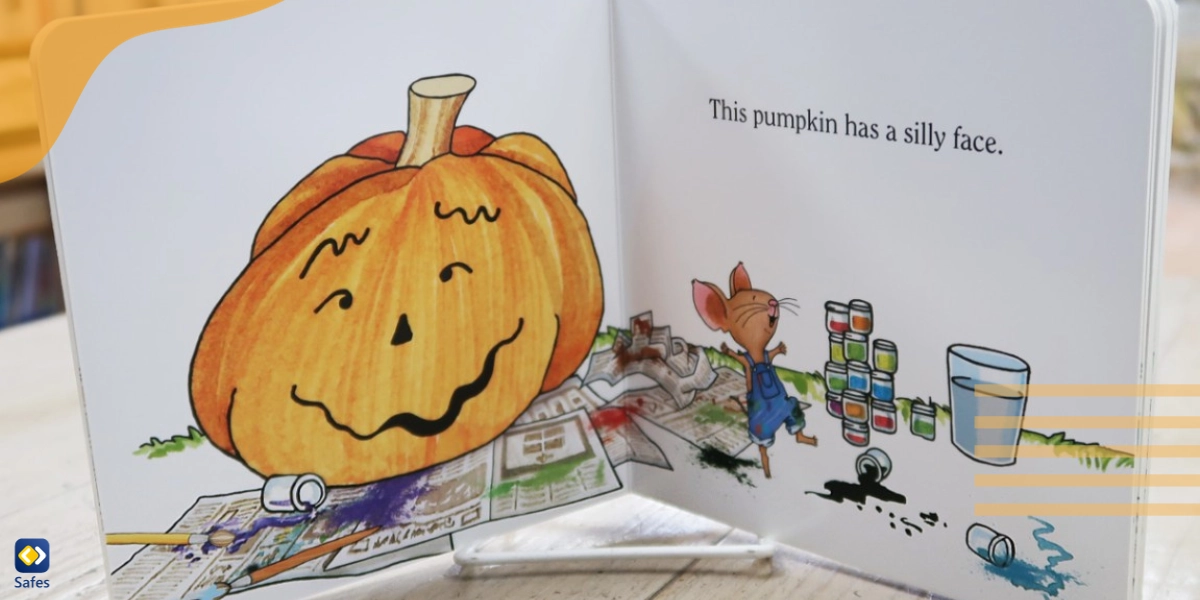 Halloween Books for Elementary Students
Elementary school students can handle longer stories and more complex themes. Here are some Halloween books for this age group:
The Halloween Tree by Ray Bradbury: A classic tale that introduces children to Halloween traditions from around the world.
The Witches by Roald Dahl: This timeless story about a boy's encounters with real witches is both scary and funny.
The Haunted Mansion by Amicus Arcane: Inspired by the Disney theme park attraction, this book takes readers on a tour of the ghostly mansion.
Halloween Books for Tweens
Tweens can handle scarier stories and more complex plots. Here are some Halloween books for tweens:
Small Spaces by Katherine Arden: A spine-chilling story about a girl who battles evil forces in her small town.
City of Ghosts by Victoria Schwab: A thrilling tale about a girl who can see ghosts, set in the haunted city of Edinburgh.
The Jumbies by Tracey Baptiste: A creepy Caribbean folktale about mischievous spirits.
Halloween Books for Teens
Teens can handle a broader range of horror, from psychological thrillers to slashers. However we should warn you that not all horror books are suitable for all teenagers. So, you should consider your child's level of maturity before allowing them to read some of these books. Here are some Halloween books for teens:
Anna Dressed in Blood by Kendare Blake: A ghost hunter falls in love with a vengeful spirit in this chilling romance.
There's Someone Inside Your House by Stephanie Perkins: A classic slasher story set in a high school by the author of Anna and the French Kiss.
The Dead House by Dawn Kurtagich: A psychological horror tale told through diary entries, video transcripts, and more.
Introducing the Safes Parental Control App
While it's fun to explore the spooky side of life through Halloween books, it's also vital to ensure that our children are safe, especially in the digital world. Parental control apps like Safes can be the right tool to help you keep your child safe online.
The Safes app allows you to monitor your child's online activities, restrict access to inappropriate content, and set screen time limits. It's a valuable tool for you if you want to ensure your child has a safe and age-appropriate online experience.

Safes offers both free and paid plans. Feel free to download it from our website or Google Play and AppStore. Also, make sure to read these pages linked below to learn how to put parental controls on different platforms using Safes:
Epilogue: Children's Books About Halloween
Reading children's books about Halloween is a fantastic way to get into the spirit of the season. Whether your child is a toddler, a preschooler, or a teenager, there's a Halloween book out there that will captivate their imagination and help them experience the magic of the holiday. Happy reading, and happy Halloween!