Ever since the need for the Internet became common, even among children, parenting has become more challenging than it used to be. Children and teenagers are easily attracted to social media, video games, and other apps, which might adversely affect their physical and mental health if misused. For this reason, parents are concerned about protecting their children from inappropriate and violent content. This article will explain "how to control your child's social media access." 
Why Is It Necessary to Control Your Child's Social Media Access?
While the Internet has completely altered how we communicate, there are some drawbacks to its frequent use, particularly for children and teenagers. It interferes with other crucial daily tasks, including spending time with family and friends, engaging in face-to-face conversations, doing homework, studying, and exercising. Your job as a parent is to know how to protect your child on social media. In the following, we will explain some negative impacts of social media on children. 
Health Problems
As children spend more time using digital devices, they naturally spend less time outdoors and are less physically active. Research has shown that children and teenagers may eat more while watching TV or playing video games without realizing it. As a result, we are seeing an increase in obesity in children and teenagers. In addition, looking at the screen for a long time harms children's eyesight. 
Sleep Disorder
Most children and teenagers use phones and tablets before bedtime, which can cause sleep disorders. Melatonin is a hormone in the body that regulates sleep. High levels of melatonin can help improve sleep. Any light, however, can reduce the amount of melatonin in the body. Artificial light in smart devices also causes lowering melatonin and sleep disturbance in the long term _even despite the removal of blue light in some mobile phones. Therefore, children do not get enough rest due to staying awake until midnight. As a result, this puts their physical and mental health at risk.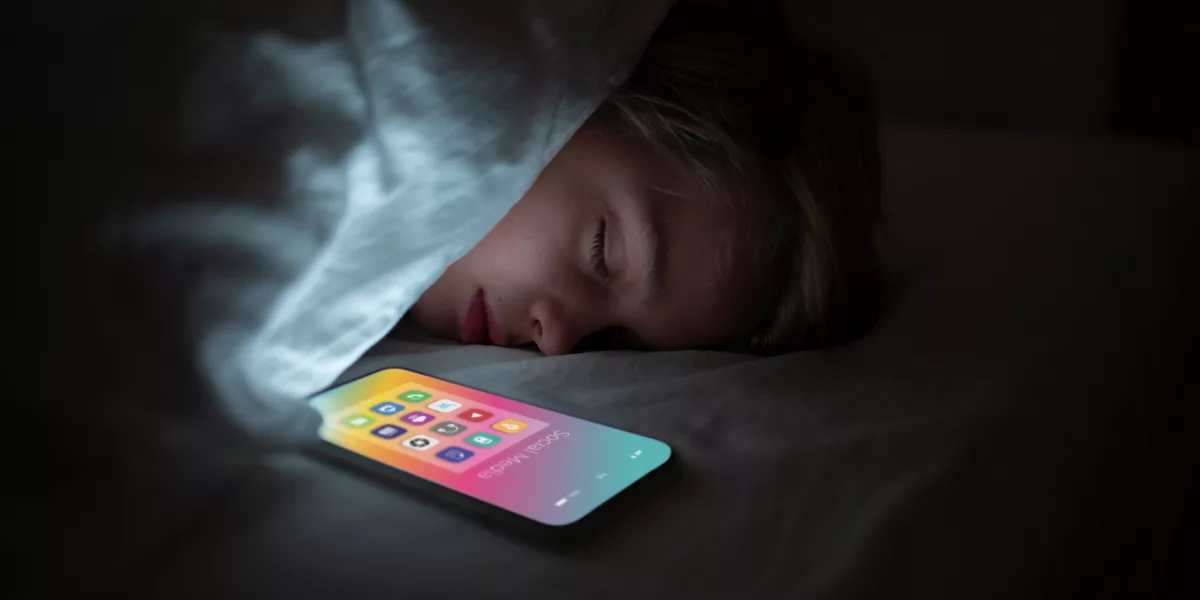 Addiction to Social Media
Due to the lack of entertainment facilities, teenagers look for the best way to have fun on the Internet. Studies have shown that teenagers' average use of virtual networks is more than 4 or 5 hours a day, and this number is increasing every day. 
Read "How to Protect Your Child from Screen Addiction" on our blog for more information about screen addiction. 
Lack of Ability to Keep Schedules
Children might spend a lot of time on the Internet doing many activities, including searching for information, communicating, playing online games, or browsing rather than carrying out their daily tasks. Additionally, children cannot monitor how much time they spend engaging in such activities and eventually fail to keep up with their studies and daily schedules. 
Inappropriate Content and Ads
Exposure to inappropriate or upsetting content, like mean, aggressive, violent, or sexual comments or images, is one of the disadvantages of social media for kids. Moreover, many commercials promote junk food and toys in powerful and engaging ways to encourage children to ask their parents to buy more. 
Social Isolation
Too much time online might impair the parent-child bond and prevent children from developing social skills. Children are more likely to chat on Facebook, shares photographs on Instagram and Snapchat, and text online than meet friends in person. Participating in social activities is crucial in planning life goals and identifying one's interests. If children spend their valuable time in this decisive age chatting online, what future do you foresee for them? 
How Can I Control My Child's Social Media Use?
The Internet is where various appropriate and inappropriate information is shared without restrictions. Therefore, controlling your child's social media access is a sensitive issue that must be done correctly. Maintaining a balance in social media activity is an issue that should be considered. It's best to control your child's activity as discreetly as possible and in a safe and friendly environment. Sometimes informing your kid about the risk of using social media can help them manage their activities on their own. At other times, establishing rules for using the InInternetan also be helpful. In the following, we have some tips that can help you in this regard. 
Be a Good Role Model for Your Child 
While at home, instead of spending too much time browsing the Internet or using your phone, spend time with your child, give love to them, and provide them with a safe environment.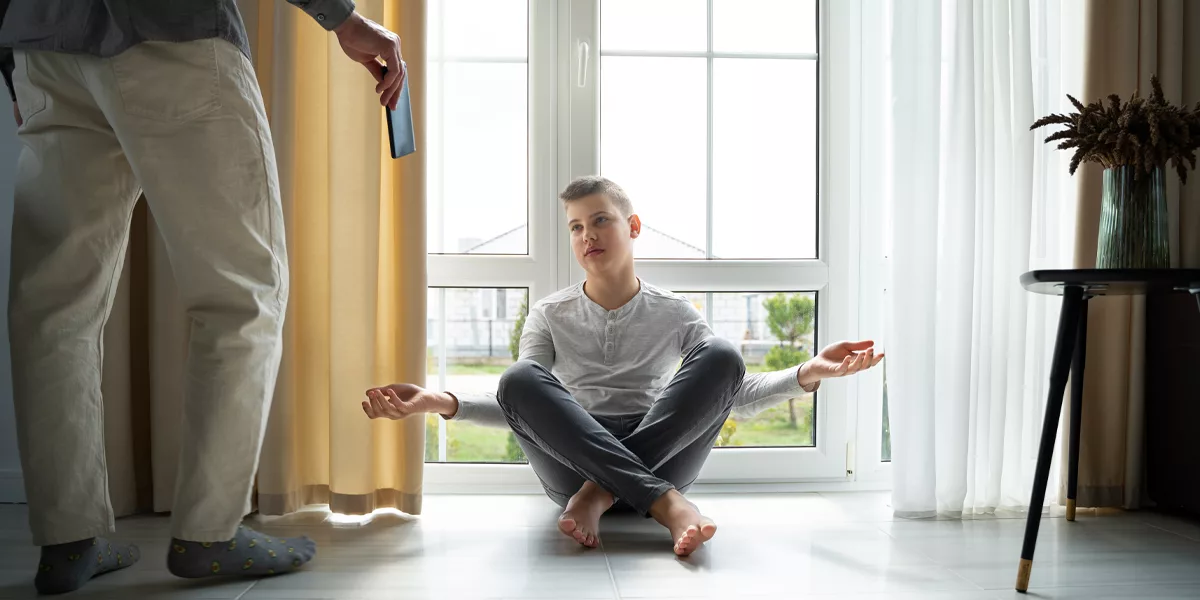 Find a Suitable Alternative to the Internet
Limit your child's time using social media and find a suitable alternative. This way, your child is forced to use his limited time and only surf the necessary content. They can read books to fill their free time, play outside the house with friends, or play board games. 
Inform Your Child About the Negative Effects of Social Media
Inform your child about the issues that may hurt them online, such as cyberbullying, grooming, sexual harassment, phishing, etc. Teach them to distinguish appropriate behavior from inappropriate behavior. Tell your kid that it is best they don't share details about what happens in their life on social networks. Ask them to share any problem they encounter with you. Reassure them that you're there to support them. 
 Use Parental Control Apps
Parental control apps allow parents to filter and block distressing or inappropriate content on the Internet. They monitor your child's devices and the apps installed on them using Wi-Fi and phone networks. You can schedule your child's time online, set up content filters to ban apps containing inappropriate information, and manage the content they can see. 
How Can Parental Control Apps Help Control a Child's Social Media Access? 
There is no specific age for children to start accessing social media. Parents need to distinguish which content and mobile applications are helpful and which are harmful to their kids. Children usually have no idea how to use their phones, tablets, and computers safely and how to monitor their screen time. So, parents must monitor and control their children's activities in the digital world. 
One of the methods to protect your child from the harms of social media and monitor the online activities of children and teenagers is using parental control apps. "Safes" is a parental control app with which you can manage what your child is exposed to on their devices. We will introduce some of Safes's features to help you to protect your child from social media.  
Safes's App Blocker feature enables you to restrict the apps your child can access. 

 

Thanks to the Safe Search feature, children are no longer exposed to harmful web content. It blocks children's access to inappropriate content categories.

 

Web Filter blocks harmful words in multiple categories in your child's searches. You may add words to or remove words from these categories.

 
Frequently Asked Questions 
We've compiled a list of questions and answers to help provide more information on the topic we discussed. If you have any more questions, please don't hesitate to contact us. We'd be happy to help!
How to block children's social media access?
If you can't persuade your child to replace social media, you can limit or block their access to them by using parental control apps such as Safes. 
Should parents control their children's social media access?
Children's susceptibility to harassment on social media emphasizes the necessity of monitoring and controlling children's social media activity. Limiting children's access to social media at certain times is an excellent way to protect them from harm. 
Does controlling children's social media activity have a negative side?
If done wrongly, controlling a child's social media access can make them distrust their parents. The more subtle the control, the better. Controlling shouldn't lead to taking the opportunity to make intelligent decisions away from the child. They should be taught to take responsibility for their actions.