In the journey of parenting, finding effective discipline methods can be a challenge. Traditional approaches that focus on punishment and control may not always yield the desired results. If that's the case for you, perhaps you should adopt gentle discipline. Gentle discipline is an approach that prioritizes respect, empathy, and understanding, aiming to raise confident, independent, and happy children. In this article, we will explore the core principles of gentle discipline, discuss its advantages over traditional disciplinary methods, and provide practical tips on how to implement it effectively.
What Is Gentle Discipline?
Gentle discipline is rooted in the belief that children should be guided and taught rather than punished. It focuses on developing a strong parent-child connection, fostering empathy, and setting healthy boundaries. Unlike traditional disciplinary methods that rely on rewards and punishments, gentle discipline emphasizes self-awareness and understanding of one's behavior.
What Is the Gentle Parenting Theory?
Empathy and Understanding: Gentle discipline encourages parents to empathize with their children's emotions and perspectives. By understanding their feelings, parents can respond effectively and help them navigate challenging situations.
Setting Healthy Boundaries: Gentle discipline involves establishing clear expectations and boundaries. Children thrive when they know what is expected of them and understand the consequences of their actions.
Teaching and Guiding: Instead of using punishment, gentle discipline focuses on teaching children the skills they need to make better choices. It prioritizes problem-solving, critical thinking, and decision-making.
Why Is Gentle Discipline Important?
Gentle discipline has numerous advantages over traditional disciplinary methods. Here are some key benefits:
Strong Parent-Child Relationship: Gentle discipline strengthens the bond between parent and child. By prioritizing empathy and understanding, parents create a safe and trusting environment where children feel heard and valued.
Long-Term Behavioral Changes: Gentle discipline focuses on teaching children self-regulation skills and supporting intrinsic motivation. This approach promotes long-term behavioral changes and helps children develop a sense of responsibility.
Emotional Well-being: Gentle discipline prioritizes emotional growth and regulation. By encouraging open communication and empathy, children learn to manage their emotions effectively and develop healthy coping strategies.
Positive Self-Image: Gentle discipline promotes a positive self-image in children. Children develop a healthy sense of self-worth by emphasizing their strengths and capabilities rather than focusing on their mistakes.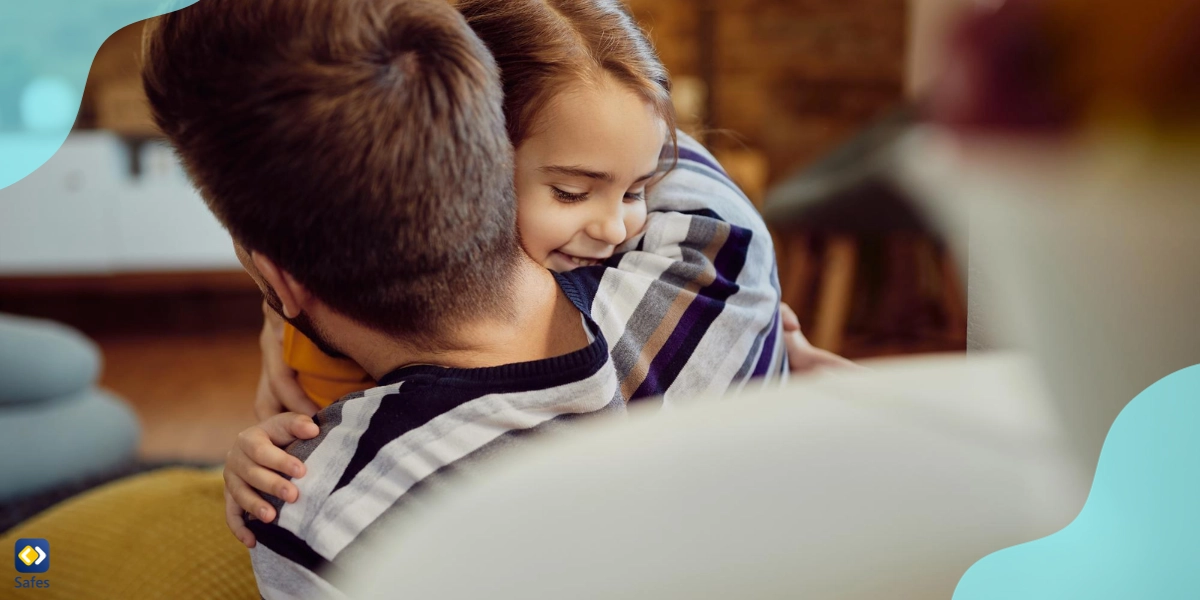 How Do You Gently Discipline a Child?
Implementing gentle discipline techniques requires patience, consistency, and effective communication. Here are some practical tips to help you incorporate gentle discipline into your parenting approach:
Active Listening and Effective Communication
Active listening and effective communication are essential components of gentle discipline. Take the time to understand your child's perspective and validate their feelings. Use age-appropriate language and tone to communicate your expectations clearly and respectfully.
Problem-Solving and Empathy
Encourage problem-solving skills by involving your child in finding solutions to challenging situations. This helps them develop critical thinking skills and a sense of ownership over their actions. Show empathy toward their struggles and support them in finding positive alternatives.
Time-Ins and Time-Outs
Time-ins and time-outs are gentle discipline techniques that help children regulate their emotions and behavior. A time-in involves taking a moment to connect with your child, validate their feelings, and guide them toward positive behavior. A time-out, on the other hand, involves temporarily removing your child from a situation to allow them to calm down and reflect.
Offering Choices and Problem-Solving
Empower your child by offering choices and involving them in problem-solving. This helps them feel heard and valued while still maintaining clear boundaries. Present age-appropriate options that align with your expectations to provide a sense of control.
Consistency and Follow-Through
Consistency is key in gentle discipline. Establish clear rules and consequences and ensure that they are consistently enforced. Follow through on your promises and commitments to reinforce the connection between actions and consequences.
Modeling Good Behavior and Emotional Regulation
Children learn by observing their parents' behavior. Model good behavior and emotional regulation by staying calm and composed during challenging moments. Practice active problem-solving, empathy, and effective communication to set a positive example for your child.
Encouraging Reflection and Learning
Encourage reflection and learning by discussing the consequences of actions with your child. Help them understand the impact of their behavior and guide them in finding alternative ways to handle similar situations in the future. Focus on growth and learning rather than blame or punishment.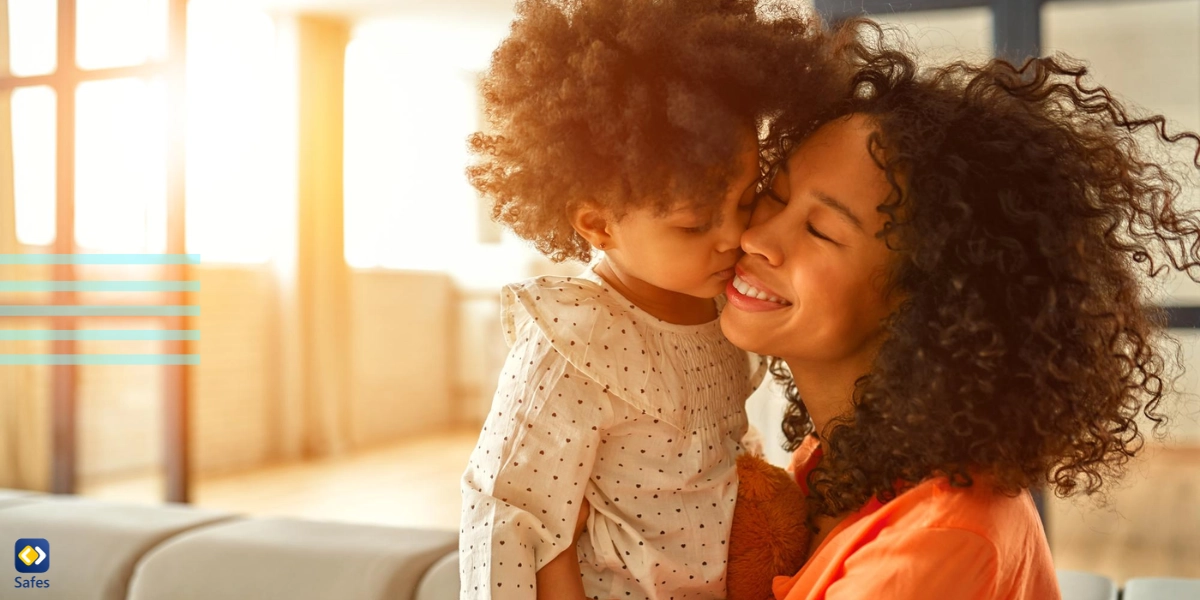 Addressing Misconceptions about Gentle Discipline
Despite its many benefits, gentle discipline may be misunderstood as permissive parenting. It is essential to clarify that gentle discipline does not equate to letting children do whatever they want. Instead, it involves setting clear boundaries, teaching responsibility, and guiding children towards positive behavior.
Overcoming Challenges in Gentle Discipline
Implementing gentle discipline techniques may pose challenges for parents. It requires rewiring ingrained patterns of behavior and setting healthy boundaries. Here are some strategies to overcome these challenges effectively:
Self-Reflection: Take time to reflect on your own upbringing and identify patterns that you would like to change. Be open to learning new approaches and adapting your parenting style accordingly.
Patience and Consistency: Gentle discipline is a process that takes time and consistency. Be patient with yourself and your child as you navigate through challenges and reinforce positive behavior.
Seek Support: Reach out to other parents or professionals who practice gentle discipline for guidance and support. Join parenting groups or attend workshops to learn from experienced individuals.
Educate Yourself: Continuously educate yourself on child development and positive parenting techniques. Stay informed about the latest research and resources available to support your gentle discipline journey.
Preparing for Parenting in the Digital Age
In the digital age, parenting has its own set of challenges. The Safes parental control app can be a valuable tool for you to ensure your child's safety online. With features like content filtering, screen time management, and activity monitoring, Safes empowers you to protect your child while promoting responsible digital behavior. By integrating the Safes parental control app into your parenting approach, you can create a safe and nurturing environment both offline and online.
You can install Safes on all devices and platforms—Android and iOS included. You're welcome to download it from our website.
Final Words About Gentle Discipline in Parenting
Gentle discipline offers a compassionate and effective approach to raising children. By prioritizing empathy, understanding, and guidance, you can build a strong parent-child relationship and promote long-term behavioral changes. Implementing gentle discipline requires active listening, effective communication, problem-solving, and consistency. It is important to address misconceptions and challenges associated with gentle discipline and seek support when needed. Embrace the principles of gentle discipline to create a nurturing and respectful environment where your child can thrive.