Halloween, the season of spook and fun, is almost upon us. This time-honored tradition allows families to bond, create lasting memories, and reduce screen time for children. This article will share nine exciting and fun Halloween activities for kids you can enjoy as a family.
Understanding the Halloween Tradition
Before we delve into the activities, let's understand the importance of the Halloween tradition. Halloween, rooted in ancient Celtic festivals, was believed to be a day when the boundary between the worlds of the living and the dead blurred. Today, we celebrate it with costume parties, trick-or-treating, jack-o'-lanterns, and storytelling. It's a time to embrace the spookiness, have fun, and, most importantly, spend quality time with family and friends.
The Benefits of Halloween Activities
Engaging in Halloween activities offers numerous benefits. Apart from a break from the regular routine, these activities stimulate creativity, improve social skills, and strengthen family bonding. It's a means for children to express their individuality, learn about different cultures, and build problem-solving skills.
Nine Fun Halloween Activities for Kids
Now, let's dive into the nine fun Halloween activities for kids that you can enjoy as a family:
Creating Spooky Dishes
Cooking together is an excellent way for your child to bond and learn new skills. For Halloween, you can add a spooky twist to your regular dishes. Think of spider web pizzas, mummy hot dogs, or ghostly pancakes. Not only will your child have fun preparing these dishes, but they'll also enjoy eating their creepy creations!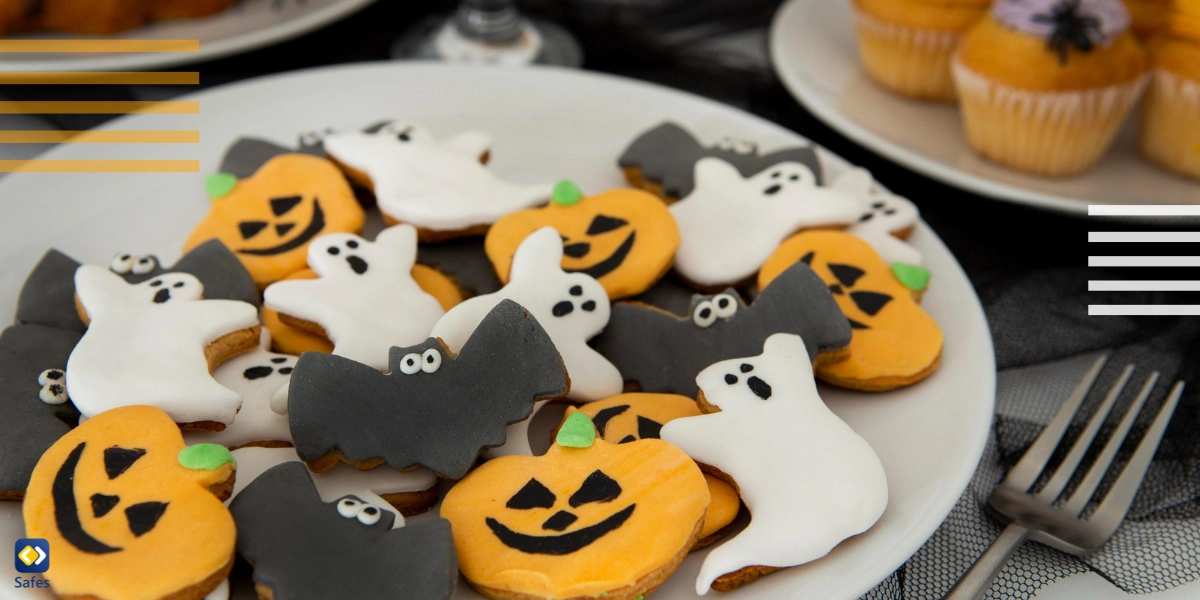 Designing Halloween Outfits
Instead of buying a Halloween costume for your little one, why not make one at home? It could be as simple as a ghost costume from an old bedsheet or a witch costume from dark clothes and a broom. This activity encourages creativity and resourcefulness, and the resulting outfits will have a personal touch that store-bought costumes lack.
Carving Jack-O'-Lanterns
Carving pumpkins is a classic Halloween activity for kids. You can scoop out the insides and carve scary or funny faces on the pumpkins. Once done, place a small candle inside, and you have your Jack-O'-Lantern! Supervise your child during this activity to ensure their safety.
Creating a Haunted House
Turn your home into a haunted house with DIY decorations. Hang cobwebs in corners, place carved pumpkins on the porch, and use dim lighting for a spooky effect. You can also create a "mad scientist lab" with jars filled with colored water and plastic insects.
Playing Halloween-Themed Games
There are numerous Halloween-themed games that you can enjoy as a family. You could have a "mummy wrap" contest using toilet paper, play "pin the spider on the web," or have a "witch hat ring toss" game. These games are not only fun but also enhance coordination and teamwork.
Engaging in Halloween Online/Video Games
For kids who enjoy video games, consider Halloween-themed games. Many online platforms offer games with spooky themes, perfect for the season. There's no harm in allowing your child to play video or online games. However, you must monitor your child's online activities and make sure they take frequent time off. You can use the Safes parental control app to manage your child's gaming time and ensure they play age-appropriate games.
Going Trick-or-Treating
Trick-or-treating is a highlight of Halloween. Children dress up in costumes and go from house to house, asking, "Trick or treat." It's a fun way to socialize with neighbors and collect a variety of treats. Supervise your child during trick-or-treating to ensure they don't get lost. A digital tool that can help you locate your child at all times is Safes's live location.
Watching Spooky Movies
A family movie night with spooky (yet kid-friendly) movies is a great way to wind down after a day of Halloween activities. Movies like "Hocus Pocus," "Casper," or "Monsters, Inc." are perfect for the occasion.
Throw a Halloween Party
Halloween party activities for kids are a wonderful way to spend some quality time with family and friends. To throw a Halloween party, you can start by creating crafts. From creating paper bats and spiders to making ghostly lanterns, there are numerous craft projects for Halloween. These crafts not only keep the children engaged but also result in decor that you can use to adorn your home for the party.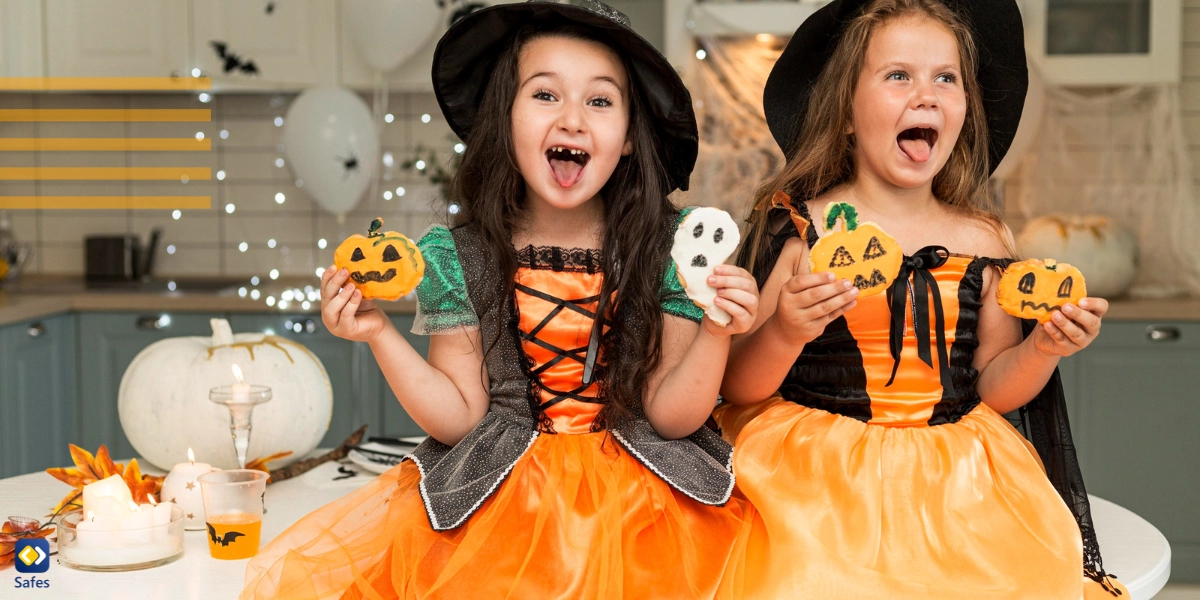 Ensuring Safety with the Safes Parental Control App
While Halloween is a time for spooky fun, you must ensure your child's safety, both offline and online. Always ensure that the activities are age-appropriate and safe for your child. Supervision is recommended during these activities, especially those involving sharp objects or fire.
The Safes parental control app can be your partner in safeguarding your child by allowing you to monitor your child's digital activities, control their screen time, and filter inappropriate content. Furthermore, it features a live location tracker that can help you ensure your child's safety during activities like trick-or-treating.
Feel free to download Safes from our website, Google Play, or AppStore. We offer both free and paid plans. The paid plan offers premium features that can guarantee your child's safety both in the online world and the world out there. It's very affordable and includes a money-back guarantee and a free trial.
Wrap-Up: Halloween Activities for Kids
Halloween brings with it an atmosphere of joy, imagination, and unity. Engaging your little one in the Halloween-themed activities for kids we discussed in this blog can help your family forge unforgettable memories. Teach your child the safety measures while doing these activities and always supervise them. Happy Halloween!