As your child's life becomes more intertwined with digital, the risks of hacking and data breaches also grow. In this guide, we'll discuss how to know if your phone is hacked, what steps to take if it has, and how to prevent future security breaches.
Understanding Phone Hacking
Phone hacking occurs when an unauthorized person physically or remotely accesses your phone's data. These cybercriminals use malicious software, known as malware, to exploit the vulnerabilities in your devices. No device is entirely foolproof, but recurring issues may raise suspicion, prompting you to ask, "How do I know if someone has hacked my phone?" And that's what we will discuss next.
Warning Signs: How Do You Know Your Device Is Hacked?
While many potential indicators indicate that your phone may have been hacked, some signals are more common than others. By Keeping an eye out for the following warning signs, you can tell if someone hacked your child's phone:
High Data Usage
An unexpected surge in your child's data usage could be a red flag. Spyware or malware running in the background can use much data, even if you have an unlimited data plan. Always monitor your data usage regularly.
Persistent Pop-Ups
If your child's device is frequently bombarded with inappropriate pop-ups, this could be a sign of a compromised machine. Flashy ads or inappropriate content appearing on the screen are indicators of potential malware infection.
Unwanted New Apps
Pre-installed apps or "bloatware" are commonplace in most phones, but if you notice new apps that you or your child didn't download, it could be a sign that a hacker has infiltrated your child's device.
Unrecognized Outgoing Calls
Check to see if you can spot calls your child doesn't recall making in the call history. It could be a sign that someone has accessed their phone.
Rapid Battery Drain
If your child's battery drains quicker than usual without any change in usage habits, it's possible there's malware on their device.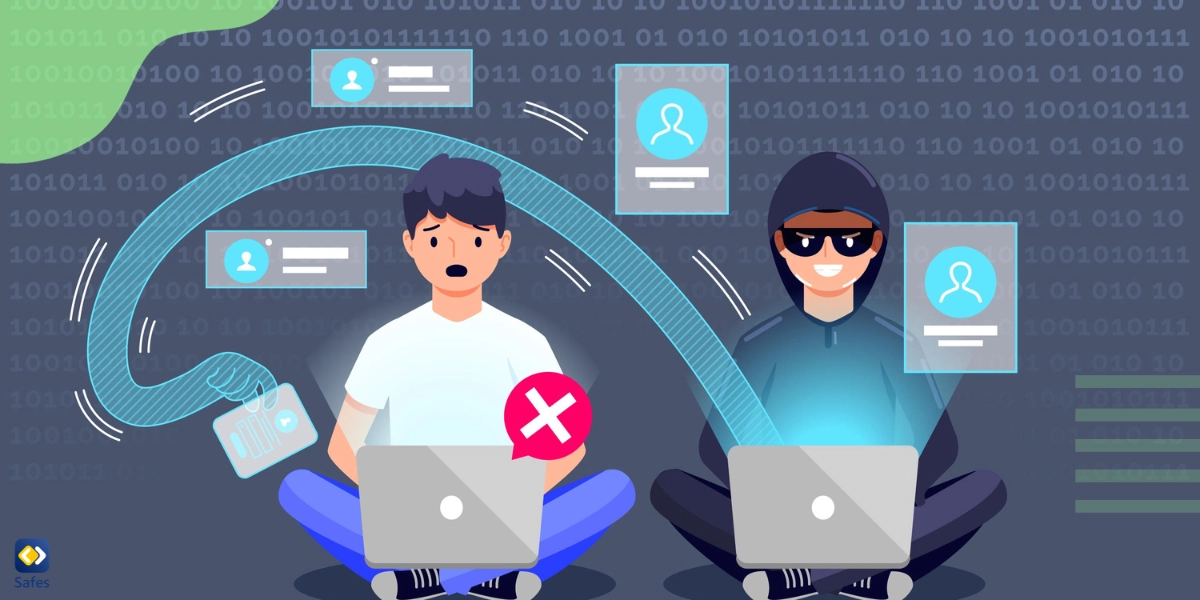 What to Do If You Suspect Your Child's Device Has Been Hacked?
If you suspect your child's device has been hacked, you should take immediate action. Follow these steps:
Run Anti-Malware Software
Anti-malware software can help identify and eliminate malware lurking on your child's phone. Regular scans can help keep your device safe.
Change Your Passwords
If your child's phone was hacked, there's a chance their login credentials were also compromised. After removing the malware, reset all the passwords and create unique, hard-to-guess passwords for each account.
Delete Suspicious Apps
Malware often disguises itself as a legitimate app. If you find suspicious apps on your child's device, delete them immediately. Also, check the data access permissions of the apps and change passwords or update personal information as necessary.
Perform a Factory Reset
A factory reset can effectively remove most types of malware. However, this will erase all data on your child's device, so ensure you back up critical data before performing the reset.
Preventative Measures: How to Protect Your Child's Device from Hacking
Dealing with a hacked phone can be stressful; prevention is always better than cure. In the following, we've listed ways you can protect your child's device from potential threats:
Install a reliable security app: Installing a reputable security app that offers protection against various types of malware.
Regularly update your device's software: Software updates often include patches for security vulnerabilities.
Avoid unsecured Wi-Fi networks: Avoid connecting your child's device to public or unsecured networks whenever possible. Also, make sure to strengthen home network security for your family.
Teach your child about online safety: Teach your child the crucial online etiquette rules that can guarantee their security on the internet.
Use parental control apps: Install parental control apps like Safes on all your child's devices. Safes can provide additional protection by allowing you to monitor and control your child's online activities. Feel free to download Safes from our website or Google Play and AppStore.
Adjust parental settings: Make sure the parental control settings on your child's devices and apps are in place and updated. Follow the links below to learn how to put parental controls on major platforms and devices:
Additional Resources to Check If Your Child's Phone Is Hacked
Check out these additional resources for more information on how to handle a hacked phone:
Have I Been PWNed?: A website that allows you to check if your usernames or passwords have been compromised in recent data breaches.
Privacy Rights Clearinghouse: A valuable resource that offers guidance on establishing a fraud alert on your credit report and offers more steps to take if your personal data gets compromised.
Experian: Another educational resource that offers advice on how to create a credit freeze for your child to prevent identity theft.
Final Thoughts: How to Know Your Child's Phone Is Hacked or Not?
Knowing how to tell if your phone has been hacked is crucial today. You can protect your child's device from potential threats by being vigilant about possible warning signs and taking preventative measures.
The digital safety of our children is in our hands. As parents, we have the power to safeguard their online experiences. It's always better to be safe than sorry regarding digital safety. Protect your child's device proactively, and you'll have peace of mind knowing they're safe online.