How to make friends at school? We've all asked ourselves this question at least once in our lives. Friendships make a person's childhood memorable. Those fun moments spent with friends, hanging out or just being silly, are what you will remember years later, looking back at the life that you lived. But social connections are not just fun memories that one will keep forever; they also offer a wide range of benefits, making children social beings that can hold meaningful connections with others. They can also make their school life easier and more enjoyable.
The process of making friends at school may be challenging. A child might feel intimidated or simply shy to approach and connect with peers. Luckily, parents play a major role in facilitating and developing their children's social skills. In this blog post, we'll talk about how you can help your children build friendships at school.
Understanding the Challenges
Middle school and high school students have their unique social dynamics. Friendships between children of that age are usually fleeting, filled with drama, and characterized by frequent shifting cliques. School students also tend to have larger social circles. All these complexities may keep children from making friendships at school. On top of that, other issues such as bullying, shyness, and social anxiety can contribute further to a child feeling left out among peers.
As parents, it's crucial to be vigilant of the signs of social difficulties in children and take proactive measures to help solve them. The following tips will help you teach your child how to make new friends at school.
Creating a Supportive Home Environment
Every human virtue is primarily built at home, and social skills are no exception to the rule. By building a strong relationship with your children based on trust and mutual understanding, they will grow up to be confident individuals that know how to forge positive connections outside of the house. Having frequent judgment-free conversations, asking open-ended questions, and actively listening to them can encourage them to share their social experiences at school with you. Additionally, by fostering self-confidence and self-esteem in your child, they will feel more secure in the outside world and will be more likely to take the initiative to form friendships at school.
Teaching Social Skills
Social skills are not a singular defined trait, they are composed of different aspects that make a whole. Therefore, they can't be taught to children over night. To develop good social skills in children, parents need to work on a whole set of skills.
The first thing that parents need to teach to children is empathy. By teaching them to share other people's feelings and consider their perspectives, our children will have a greater chance to form friendships with their peers.
Second, parents need to teach active listening and conversation skills to their children. A person who listens to what other people have to say and has the ability to carry an engaging conversation with others is very likely to attract them and make lots of friends.
The third necessary skill is respect for boundaries and personal space. Friendship is not just about intimacy; it's also about knowing when and how you draw the line. People who respect even their closest friends' privacy tend to get involved in fewer conflicts and have more long-lasting friendships.
The fourth and last skill is problem-solving. Facing challenges and getting into fights are pretty common among friends, especially if the two sides have not yet reached emotional maturity. By teaching children conflict resolution skills, they will learn how to make friends in high school and how to keep those friends in face of potential disagreements.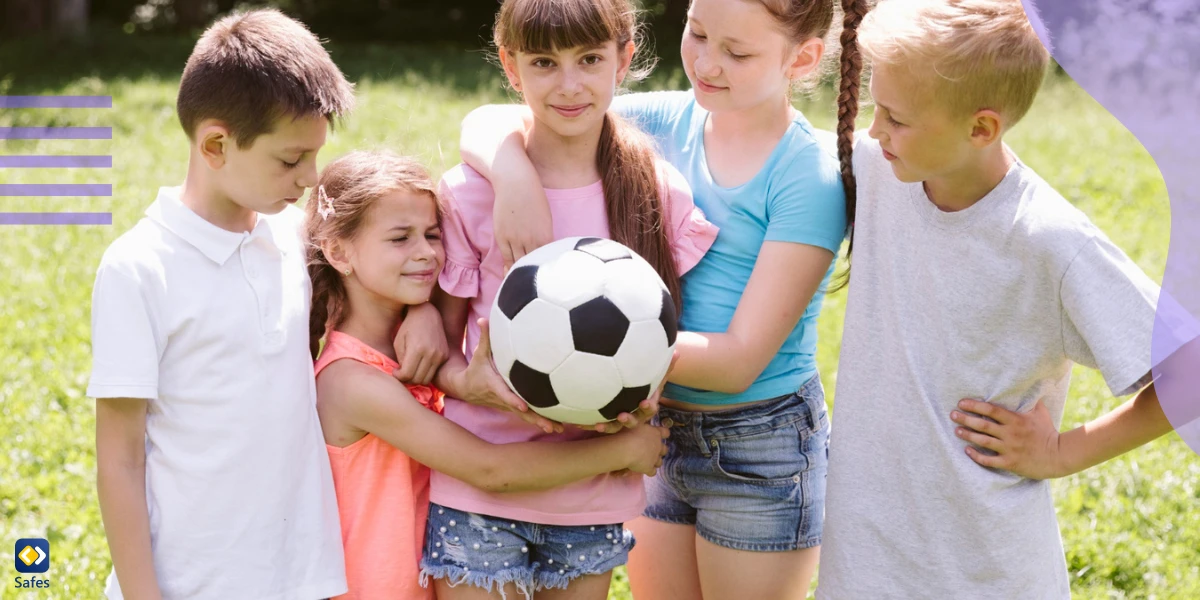 Encouraging Involvement in Activities
Children usually don't become friends out of nowhere. They need to participate in activities that will put them in contact with like-minded peers. Participating in extracurricular clubs and doing team sports can increase their chances of meeting people who share their interests. And as we all know, birds of a feather flock together. Also, exploring community-based activities and finding collective hobbies can expand their social circles. Parents need to take a close look at their children's interests and try to nurture their talents. This will help them meet new people who have similar passions.
Role-Playing and Practice
Making friends requires a set of social skills that shy children might not naturally have. They might feel anxious about how a social situation would go and be afraid of being rejected. Role-playing different social scenarios might be a good idea to ease children's social anxiety. Start by rehearsing a common social interaction that goes smoothly. Gradually, introduce more complex scenarios to teach your child how to react in harder situations. Provide constructive feedback and suggestions in every step of the way.
Building Relationships with Peers
Sometimes, children need a little push to go among peers and make friends. As parents, we can create situations that encourage them to be more socially active. Planning playdates and social outings for children can be a way to do that. Don't hesitate to make suggestions for fun group activities and get-togethers. However, you don't have to do this alone. You can collaborate with other parents to arrange such events and create an inclusive environment for them to mingle together.
When it comes to going out, a parents' common concern is their children's safety. What if they get lost or worse, go somewhere else other than the place you agreed upon? By tracking their location, you can rest assured that your child is safe while also being socially active. Safes parental control app makes it possible for parents to track their children's location and even notifies them when they exit a designated area! It's available on all devices, from Android to iOS and Windows.
Modeling Healthy Relationships
Children learn by example and parents are their first teachers. Therefore, by modelling positive social behaviors and attitudes, we can teach them how to make friends in middle school or basically in every step of their childhood. If parents show empathy and inclusivity in their behavior, children will follow in developing these traits too. Also, by being tolerant of differences, parents can teach children to value and respect diversity in other people. All these traits are things that children pick up from their parents. So, you need to be extra careful about the attitude that you adopt in front of your kids.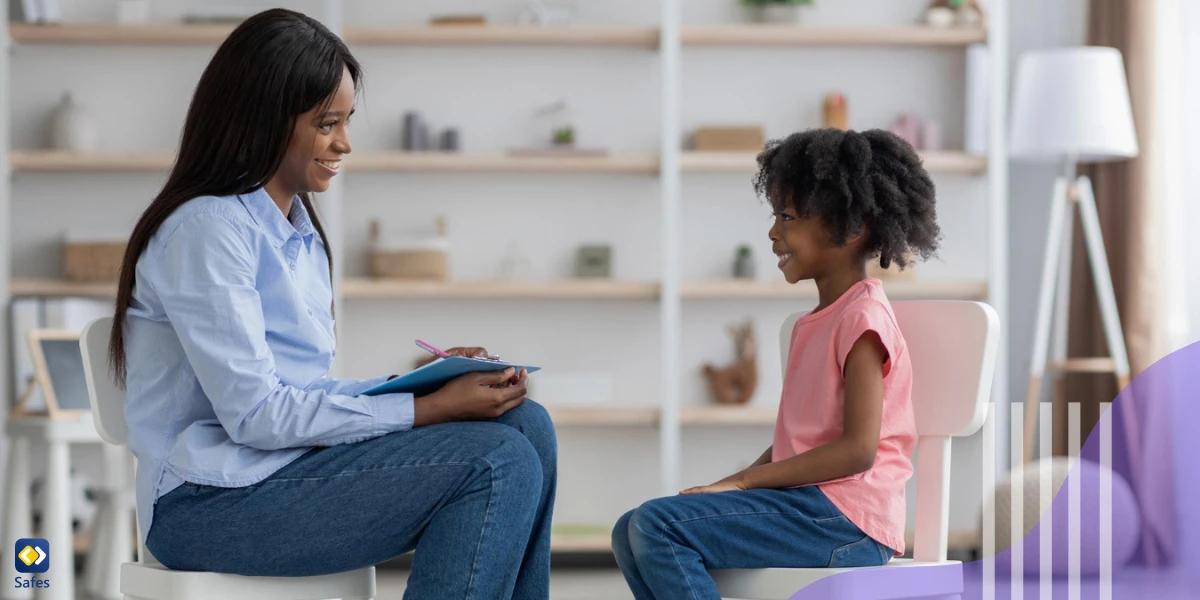 Seeking Additional Support
Sometimes, despite our best efforts, our children may face persistent social difficulties that require additional support. Collaboration with teachers and school staff is crucial in understanding our child's social experiences at school. They can provide insights, offer guidance, and implement strategies to support our child's social growth within the school setting. If necessary, considering professional guidance, such as consulting a school counselor or child psychologist, can provide specialized assistance tailored to our child's specific needs. Additionally, there are resources and programs available that focus on social skills development, which can be valuable tools in helping our children navigate social challenges.
Conclusion
Helping our children develop their social skills is an important part of parenting. By building a supportive home environment, teaching them social skills, encouraging involvement in extracurricular activities, role-playing social scenarios, arranging group activities, and modeling healthy behaviors, you can take a big step toward bringing up socially healthy individuals. Interacting with people and making friends can help children have a more enjoyable experience at school. Our role as parents is to be by their side and help them grow, so let's all try and move in that direction.