When it comes to finding the perfect gift for a teenager, it can feel like you're navigating a minefield. Their interests can change as quickly as the latest TikTok trend, and it's often hard to keep up. Whether it's Christmas gifts for teenage boys or birthday gifts for a 17-year-old teenage girl, we've got you covered. Here are some unique, cool, and thoughtful ideas for teenage gifts that they'll love.
General Guidelines for Getting Gifts for Teenagers
When buying gifts for teenagers, consider the following:
Interests and Hobbies: Understand their hobbies and interests. Their interests could range from sports to music, art, or technology. Gifts that align with their passions are often well received.
Age Appropriateness: Ensure the gift is suitable for their age. Too mature or childish gifts might not sit well with them.
Trends: Teens are usually very tuned into current trends. Try to pick gifts that are popular or in vogue amongst their age group.
Consider their Future: Educational gifts or those that cultivate a skill can be beneficial.
Personalization: Personalized gifts can make them feel special. Such gifts could be anything from a custom-made piece of jewelry to a monogrammed journal.
Privacy: Teens value their privacy. Avoid gifts that might feel too intrusive.
Practicality: It's best to get teenagers gifts that are useful for them or can add value to their lives. For example, a mid-range tablet or computer can be more useful than an expensive toy.
Don't Be Extravagant: The price of a gift does not always define its value. Usually, a modest gift that is selected with care and love is more cherished than a luxurious gift that soon ends up in the trash bin.
Be Minimalistic: Owning a new item not only takes more space but also always brings more responsibility. So, instead of cluttering your teen's room with things they don't absolutely need, which can stop them from concentrating on what's essential, it's better to get them only what they need.
Remember, the best gifts come from understanding the person you're buying for.
Tech Gifts for Teenagers
Teenagers love technology, so you can get them tech gifts for any occasion. Here are some of the best ideas for tech gifts for teenage boys and girls: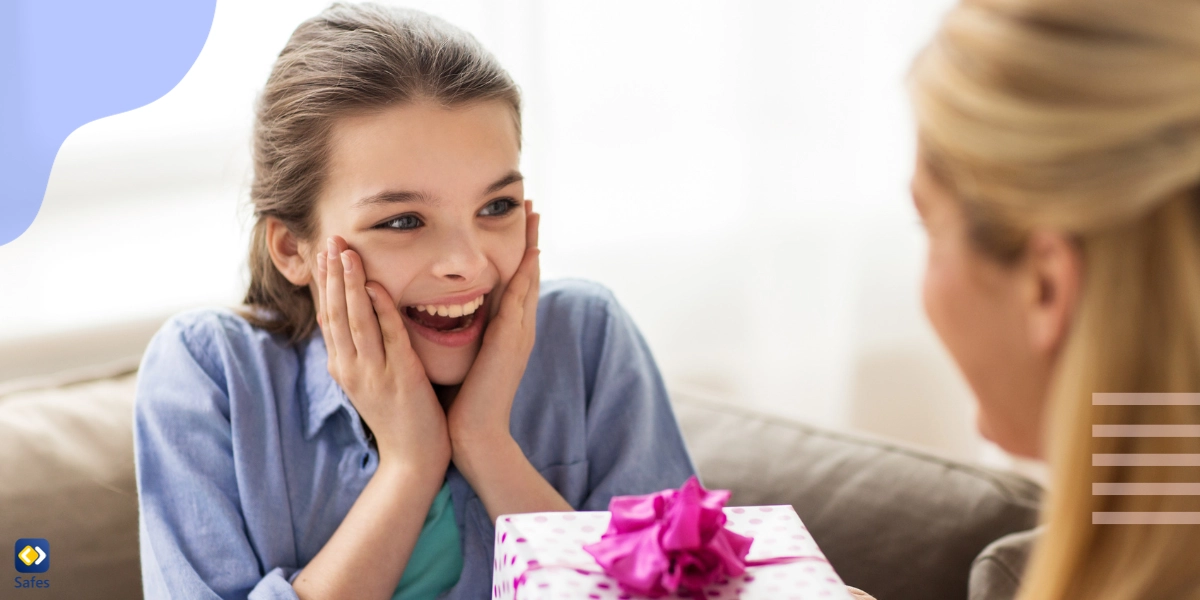 Smart Speakers
Smart speakers like Google Home can make life easier and more entertaining for a teenager. It can play music, answer questions, read the news, check the weather, set alarms, and even control compatible smart home devices.
Portable Projector
A portable projector like Anker Nebula Capsule can transform any space into a home theater. It's perfect for movie nights with friends or solo Netflix evenings.
Bluetooth Headphones
For the music-loving teen, Bluetooth headphones offer superior sound quality in a sleek and comfortable design.
Fashion and Beauty Gifts for Teenagers
Buying fashion and beauty gifts for teenage guys and girls is another fantastic idea. You should, however, get something that is age-appropriate. Here are our suggestions:
Comfy Sandals
Comfortable and stylish sandals are perfect for lounging around the house or stepping out in style. Sizing up sandals is usually easier than other pieces of clothing, which makes them more suitable as gifts.
Camping Backpack
A durable and water-resistant backpack can give your teen more encouragement to break off from their phone, step out of the house, and spend some quality time with friends and family in nature. Any physical activity is beneficial for children who are threatened by a sedentary lifestyle and excessive screen time.
Make Up/Shaving Kit
Teenage girls like skincare and makeup products. On the other hand, if your teenage guy has started getting hair on their face, perhaps it's time to buy them their first shaving kit and teach them how to shave.
Fun and Games Gifts for Teenagers
If you're looking for fun and cool gifts for teenagers that can give them a fluttering heart, don't miss these items: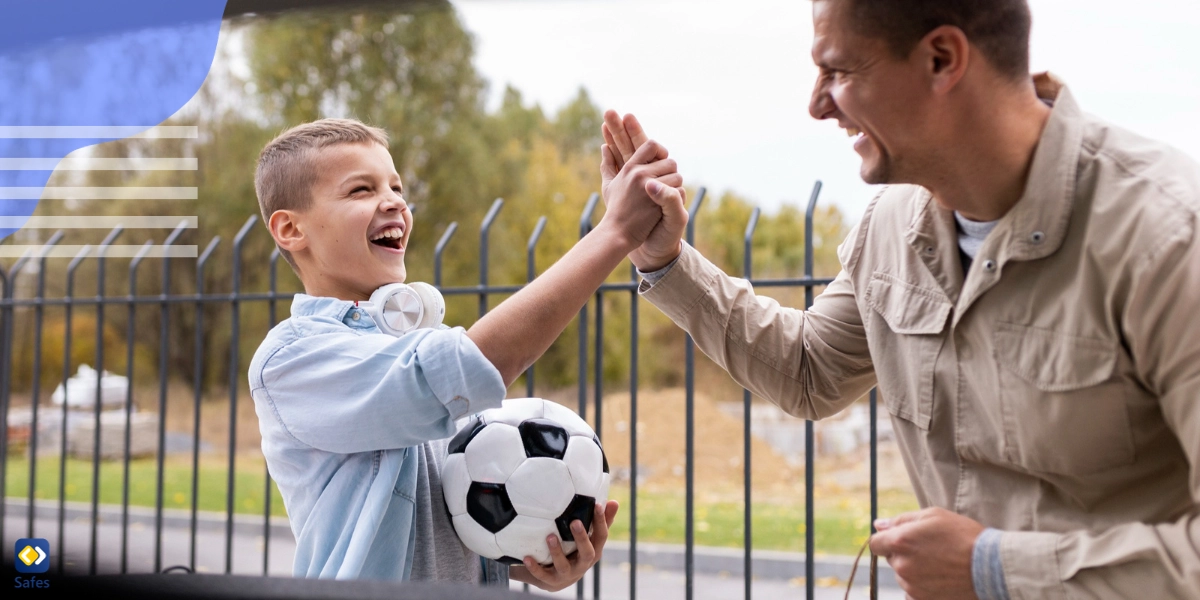 Sport Accessories
If you've got a teenager who is in love with sports, you should be thankful because, with the rise of technology, children are spending less time moving around, which is dangerous. Based on your child's taste, get them some sports accessories that they can play with friends or family. It could be anything from football, baseball bat, you name it.
Musical Instrument
Playing music has many benefits. And again, if you have a child who is interested in music, you should be thankful. Musical instruments make excellent birthday gifts for teenagers. So, if your son or daughter is craving a guitar or piano, why not give it to them for their next birthday? It doesn't have to be an expensive brand. They can start with amateur ones, and if hopefully they become more professional at it, you can get them better ones.
Game Console
For the gamer teen, a game console like the Nintendo Switch is a must-have. Nintendo Switch is a versatile gaming console that can be used at home or on the go. There's nothing wrong with playing video games as long as you encourage your child to take regular breaks while playing, limit their screen time, and choose age-appropriate games.
Cool and Creative Gifts for Teenagers
It's nice to buy a gift for your son or daughter, niece or nephew that can both keep them engaged and amused while also teaching them something or boosting their creativity. If your teen is into drawing, reading, or cooking, check out these recommendations:
Draw Sketchbook
For the budding artist, a drawing sketchbook is a great gift. They're filled with creative drawing prompts from basic to advanced that will inspire and challenge them.
Collectors' Books
Teen book lovers not only like to read books but also like to save them in their personal libraries. Based on your teenager's reading preferences, pick books that they may enjoy reading. A terrific suggestion could be a book series. Many books targeted at teen audiences come in series, such as the famous Harry Potter and Lord of the Rings. Some of these books come in collector's editions, which have more beautiful and durable covers, paper, and printing that teens would love.
Masterclass Virtual Cooking Class
A Masterclass Virtual Cooking Class can be a fun and educational gift for a teenager who loves to cook or wants to learn. They can learn from top chefs like Gordon Ramsay and Thomas Keller. You can subscribe to these classes online or buy their DVDs or Blu-rays.
Christmas Gifts for Teenagers
Christmas is the best time to surprise your teenager with exciting gifts. The best Christmas gifts for a teenager are the ones that they don't expect to get. So, you really need to know your teen. You can consider these: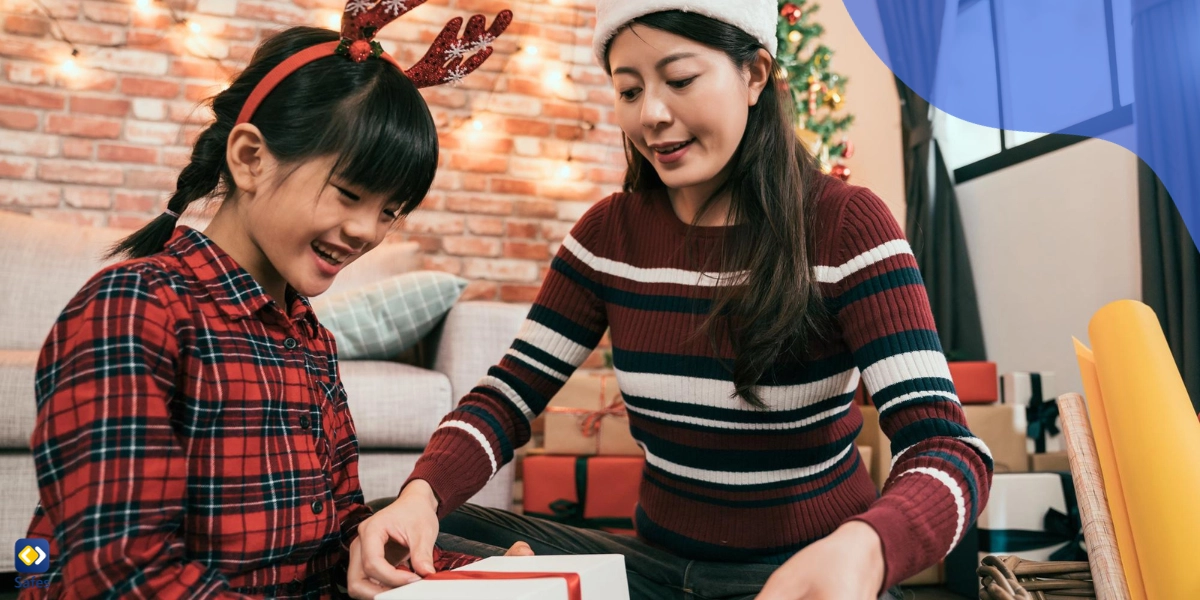 Personalized Jewelry
Personalized jewelry, such as a necklace or bracelet with their name or initials, can be a thoughtful and surprising gift. It's a unique way to show them that you've put thought into their present.
Virtual Reality Headset
For a tech-savvy teenager, a virtual reality headset could offer an exciting new way to play games and explore virtual worlds. This gift could bring a lot of joy and surprise to their Christmas morning.
Subscription Box
There are numerous subscription boxes available that cater to a variety of interests. Whether your teenager is into beauty products, books, gaming, or even snacks from around the world, a surprise monthly subscription box could be the gift that keeps on giving.
Easter Gifts for Teenagers
Easter is a time when family members and relatives unite. So, it's best to get your teenager a gift that they can share with their siblings or cousins. Here are some recommendations for you:
Sweet and Savory Snacks
Add a mix of sweet treats like Fun Dip and Airheads along with savory snacks such as Cheese-its and Chex Mix to your teen's Easter basket. Such as mix will cater to their diverse taste buds, making it an enjoyable gift.
Puzzles
Puzzles can be a great way to engage your teenager's mind. They can be fun, challenging, and a great way to spend some quality time alone or with the family.
Board Games and Video Games
Depending on your teen's interests, you could opt for board games or video games. They could also be a fun way for them to spend their Easter holidays.
Ensuring Teen's Safety in the Digital World
While you're considering these gift ideas for teenagers, it's also important to think about their safety, especially in the digital world. The Safes parental control app is a great tool that can help keep teenagers safe online. It allows you as a parent to monitor your teen's online activity, set time limits for device use, and even block inappropriate content.
Nowadays, teenagers spend a lot of time online, whether they're playing games, chatting with friends, or doing homework. While the internet offers many benefits, it also has its dangers. The Safes app can provide peace of mind for you and promote responsible digital habits for your teenager.

Feel free to download Safes from our website or Google Play and App Store. We offer a free plan as well as a paid plan with a free trial and money-back guarantee.
Use the following links to learn about how to put parental controls on different platforms:
Wrapping Up: Best Ideas for Teenage Gifts
Finding the perfect gift for a teenager doesn't have to be difficult. Whether you're looking for tech gifts, fashion and beauty items, games, or creative gifts, there are plenty of options available. Remember, the best gifts for teenage boys and girls are those that cater to their interests and personalities. And don't forget to consider their safety in the digital world, too. Happy gift-hunting!