Ever since TikTok started becoming trendy because of its format (short videos that play immediately one after another), other platforms started incorporating the same format to keep up with the trend. YouTube is one of those platforms, and its new TikTok-like feature is called YouTube Shorts. This new feature allows users to upload videos no longer than sixty seconds which is ideal for most YouTube users. Although YouTube Shorts is a great way to watch videos and memes, it could be dangerous for young children. Shorts is a new and exciting feature, but it's not tailored for children at all, and quite frankly, most of its content is dangerous for children. There are many harmful viral trends going on that kids might get physically hurt by, and this raises the question, "is YouTube Shorts safe for kids?" 
This question boggles many people's minds making them wonder whether or not their child should use this new feature. And their concern is absolutely valid because YouTube Shorts was designed to be addictive so as to keep users engaged and swiping through videos forever. Well, not forever, but you know what we mean. Additionally, these videos could have explicit content such as nudity, use of strong language, or violence. These types of content are extremely harmful to children's mental health, and every parent must take the steps necessary to keep their children safe from them. Throughout this article, we will explain why the content on YouTube Shorts can be harmful to kids' mental health and how you can block it on their devices. Keep reading to find out more.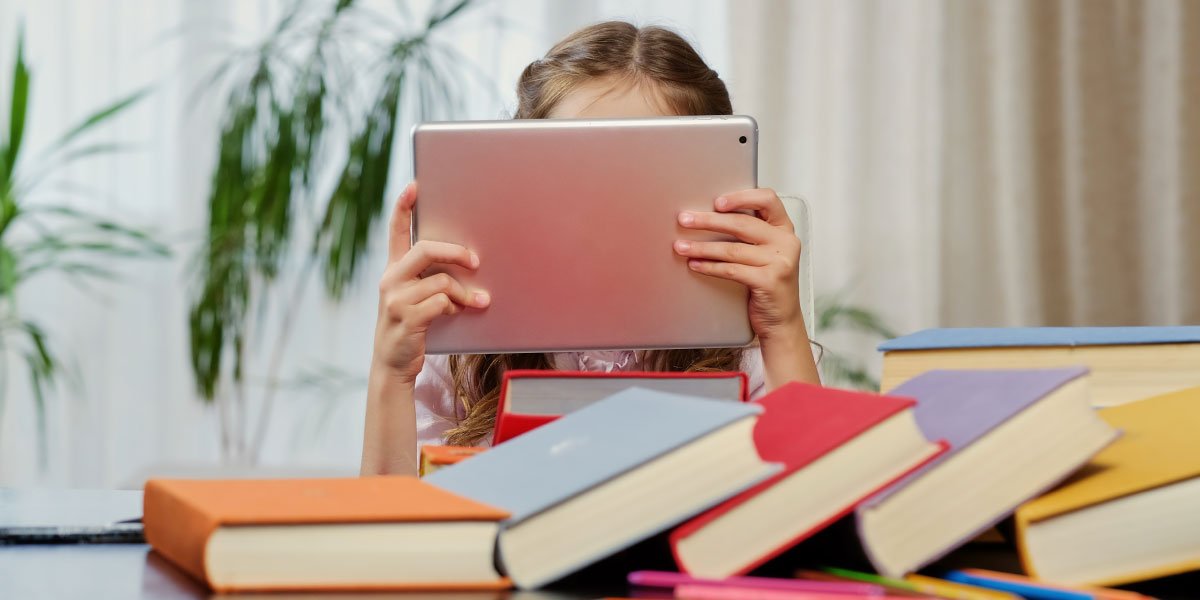 Effects of Inappropriate Content on Children's Mental Health
Before we get into the details of how you can block YouTube Shorts on your child's phone, you must learn why Shorts can be unsafe. The three main types of content that harm children's mental health are nudity, strong language, and violence. The sections below will explain how they each impact children's mental health. 
Violence
Being exposed to violence during childhood is associated with poor mental health during adulthood. Children can develop problematic behaviors, suicidal thoughts, or mental disorders. If this exposure happens on a regular basis, it can even lead to a feeling of hopelessness. According to a study published in the American Journal of Community Psychology, exposure to violence increases perceived stress in children. This stress is the type that is uncontrollable. It also removes the emotional resources that children need to think about their future in a hopeful manner. 
Strong Language
Exposure to strong language in children is a common thing, and its effects are often overlooked. According to the studies done on this topic, children who are exposed to strong language, whether on TV or social media, are more prone to showing physical, verbal, and relational aggression. Researchers like Sarah Coyne think the correlation between profanity and aggressive behavior is strong and that it's alarming how overlooked it is. This study also found that children who are exposed to profanity and have aggressive behavior are more likely to become bullies. 
Nudity
Being exposed to nudity at a young age introduces children to concepts that they're not ready to process. According to a study done by Chia-Hua Liu, exposure to nudity during early adolescence is associated with risky sexual behavior during children's adulthood. The study found substantial evidence for the relationship between risky sexual behavior in early adulthood and overexposure to sexually explicit media. Furthermore, this study found that children exposed to sexually explicit media started having sex at around 17. These children also had more than three sexual partners by the age of 23, which increases their chance of getting sexually transmitted diseases. Finally, having unsafe sex is very common among these children, which is very concerning when you consider how damaging it is for their health. 
These are only a fraction of the studies done on these topics, and it goes to show how damaging it can be if your child gets accidentally exposed to inappropriate media on YouTube Shorts. As for how you can block or limit children's access to YouTube Shorts, read the sections below.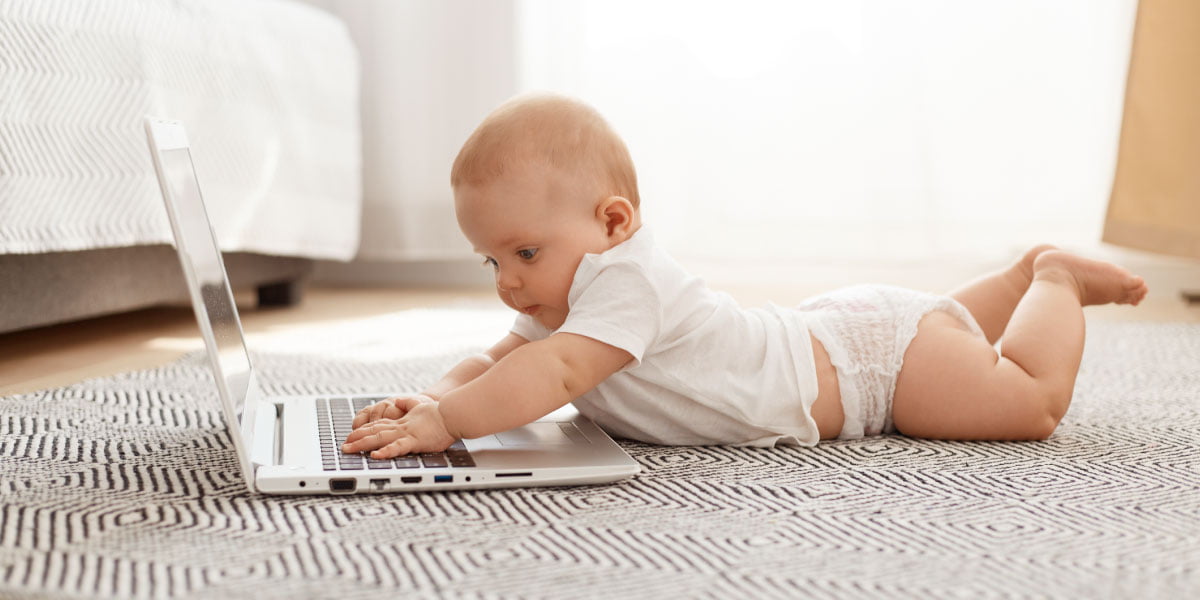 How to Stop Kids from Using YouTube Shorts
You can restrict YouTube Shorts through different means, such as: 
YouTube's own settings

 

Downgrading the YouTube app

 

Making Shorts "Not Interested"

 

Using Parental Control Apps

 

Using YouTube Kids

 
Let's see how each method can be used. 
Adjusting YouTube's Settings
Although children having access to YouTube is not a good idea, removing YouTube Shorts from their devices is certainly a good start. Keep in mind that this feature is in the BETA phase, and some users might not be able to use it. Follow the steps below to remove YouTube Shorts from your child's device. 
Click on your child's profile.

 

Scroll down and choose Settings

 

Select General

 

Click on Shorts and turn it off

 

Restart the YouTube app

 
Downgrade YouTube App on Your Child's Phone
As we've mentioned before, Shorts is a completely new feature that comes with all YouTube versions after 14.12.54. This means downgrading your YouTube app will definitely help remove Shorts from your child's device. Follow the steps below to learn how to downgrade your YouTube app. 
Go to your child's phone's Settings.

 

Scroll down and select Apps

 

Go to All Apps and select YouTube.

 

On the upper-right side, click on the three dots and select Uninstall Updates.

 
Alternatively, you can uninstall the YouTube app altogether and install the 14.12.56 version, which was just before when YouTube launched Shorts. 
Making YouTube Shorts "Not Interested"
Although this method isn't as popular as the other methods, you can still use it to remove Shorts from your child's device. It's a fairly easy process so let's get right to it. To disable YouTube Shorts using this method, follow the steps below. 
Tap on the three dots at the upper-right corner of any Shorts video

 

Tap on the Not Interested option

 
Repeat this for every Shorts video, and you won't ever see a Shorts video popping up on your child's phone. After doing so, YouTube's algorithm will understand that this account (your child's account) is not interested in Shorts and will stop showing them. 
Using Parental Control Apps
The most effective method for blocking YouTube Shorts on your child's phone is using parental control apps like Safes. These apps give you total control over your child's phone and help block or restrict any app, including YouTube. By using Safes, you can set screen time limits, block apps, and require a PIN for opening them and get notified when your child is exposed to inappropriate content. Parental control apps allow parents to monitor what their children are doing online and take the necessary action as soon as possible. 
By using Safes to limit your child's screen time, you lower their chance of getting exposed to inappropriate content, whether it's on YouTube or any other app. You can also block apps that you think have inappropriate content your child can get exposed to, including YouTube. 
Using YouTube Kids
YouTube Kids is an app made by, you guessed it, YouTube that offers a kid-friendly experience for your child. This app makes the parent's job easier because you don't need it to monitor children's activity anymore, and children get to explore YouTube on their own. To set up YouTube Kids on your child's phone, follow the steps below. 
Go to the Google Play Store

 

Tap on the search bar and type "YouTube Kids"

 

Install the app

 

Sign in with your child's Gmail account, and you're set

 
If you want to install YouTube Kids on your child's iPhone, follow the same steps with the exception that you must use the App Store to download YouTube Kids. 
Summary
Is YouTube Shorts Safe for Kids?
YouTube recently launched its new feature called YouTube Shorts, and it's become quite popular with both adults and kids. The thing you need to keep in mind is that Shorts can expose your child to age-inappropriate content (violence, nudity, and strong language). Being exposed to these types of content will have the following effects on your child. 
Increased chance of risky sexual behavior

 

Increased levels of stress

 

Increased chance of showing physical, verbal, or relational aggression

 
Not to worry, though. You can restrict their access to YouTube Shorts through different methods. YouTube's own settings will help you remove Shorts from the home page. If you don't want your child to be able to reset the settings and restore the Shorts feature, you can simply downgrade the app's version to 14.12.56. Additionally, you can use parental control apps like Safes that offer much more than simply blocking Shorts. You can use Safes to block any app you want or set screen time limits on your child's phone. Finally, you can use YouTube Kids to completely block out all inappropriate media on YouTube from your child's device.  
As for the question, "is YouTube Shorts safe for kids?" By looking at the negative effects it has, you could say that no, it isn't.