Imagine a world beneath the water where jellyfish float gracefully with their tentacles flowing behind them and navigate the waves effortlessly. A similar idea is growing in the parenting world, which is known as the jellyfish parenting style.
Jellyfish or free-range parenting is a modern parenting approach that places a strong focus on giving children a high degree of independence and autonomy in their decisions. This parenting style contrasts with traditional parenting, which often involves more direct supervision towards children.
Jellyfish parenting has numerous benefits that can significantly affect a child's growth and well-being; it fosters flexibility, adaptability, and resilience in parenting, which are noticeable advantages.
This article aims to recommend some practical applications of jellyfish parenting, as well as elaborate on its challenges and criticism.
The Concept of Jellyfish Parenting
This parenting approach gets its name from how gracefully jellyfish can swim through ocean currents and adapt to their surroundings without direct control. Although its exact origin cannot be linked to a particular time or person, it gained popularity in popular discourse as a means of contrast with more authoritative parenting methods.
The fundamental ideas of jellyfish parenting rely on a well-rounded method of child-rearing; this approach emphasizes the value of providing support, guidance, and a nurturing environment for children while giving them room to face and overcome challenges. Here are some of its features in detail.
Embracing Adaptability
Being adaptable and flexible is a key component of jellyfish parenting, and it holds great importance in nurturing children's growth and development. Fostering adaptability in children helps them solve problems with a flexible mindset, and they can manage stress and anxiety better.
Allowing Independence
Jellyfish parents give their children the freedom, support, and security they need to encounter challenges and obstacles as they grow and develop; parents find a balance between guidance and allowing room for growth. This encourages children to step out of their comfort zones. As a result, the children's self-confidence would be increased.
Resilience and Learning from Failure
Being raised by jellyfish mom and dad allows you to experience failure and setbacks; it helps children learn that hardship is a normal part of life and that the ability to cope with challenges is an essential life skill.
For example, if your child performs poorly on an exam, don't blame them; it can be a chance for them to evaluate their time management, study habits, and learning techniques. This experience encourages self-reflection and adjustment in children and prepares them for future academic success.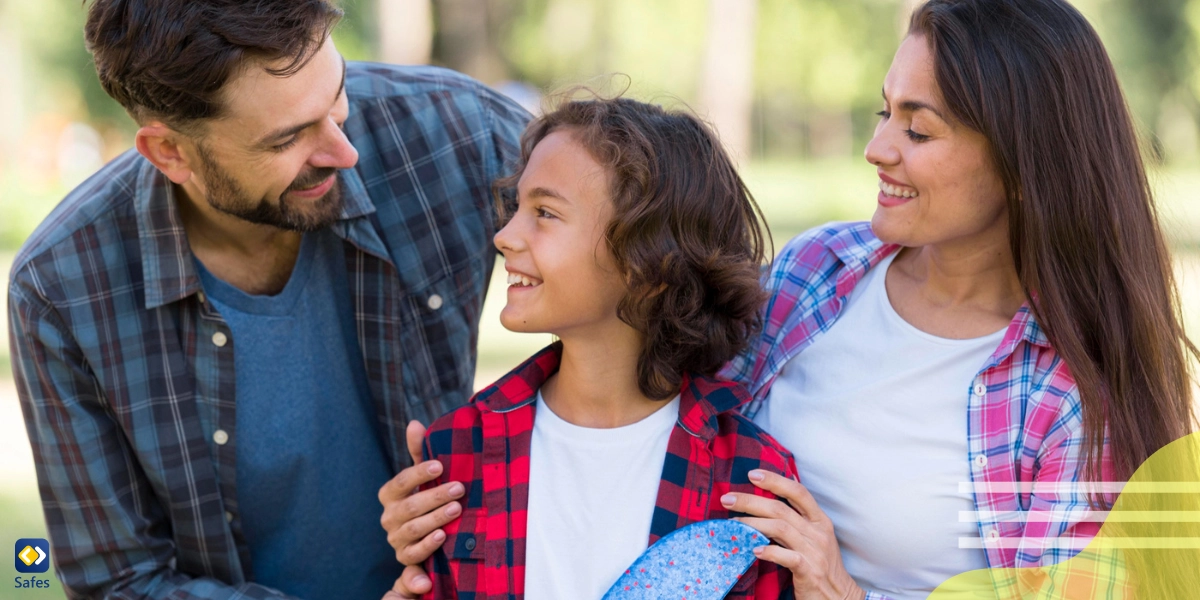 Practical Applications of Jellyfish Parenting
How can you become a jellyfish parent? By taking a flexible and caring approach that promotes your child's independence and resiliency you can be a jellyfish mom or dad. The following methods will help you with this issue.
Communication and Active Listening
Open communication is essential to jellyfish parenting; if you want to truly comprehend your child's needs, desires, and feelings, talk to them openly and let them share their thoughts and ideas. This method creates trust, empathy, and a connection between parents and children.
Encouraging Decision-Making
Jellyfish parenting places a strong emphasis on empowering children to make decisions; doing this not only aids children in learning important life skills but also helps them to be independent individuals. Here are some strategies that you can use to foster decision-making skills in your child:
Offer choices: Give your child a range of options in different situations. By doing this they can practice making decisions in a controlled area.
Reflect on decisions: Have reflective talks with your children when they make a decision. Ask them what they learned from the experience and how they might make similar choices in the future.
Celebrate Independence: Celebrate your child's independence and ownership whenever they make decisions. Respect their efforts and encourage them to do more.
Fostering a Growth Mindset
By having a growth mindset, you understand that challenges and setbacks can be avenues for your child's development. You can incorporate a growth mindset within the framework of jellyfish parenting by viewing challenges as opportunities and normalizing learning struggles.
Setting Boundaries and Consistency
Give children a framework to explore their independence and make choices within; while jellyfish parenting emphasizes adaptability and resilience, consistent boundaries provide a feeling of discipline and guidance for children.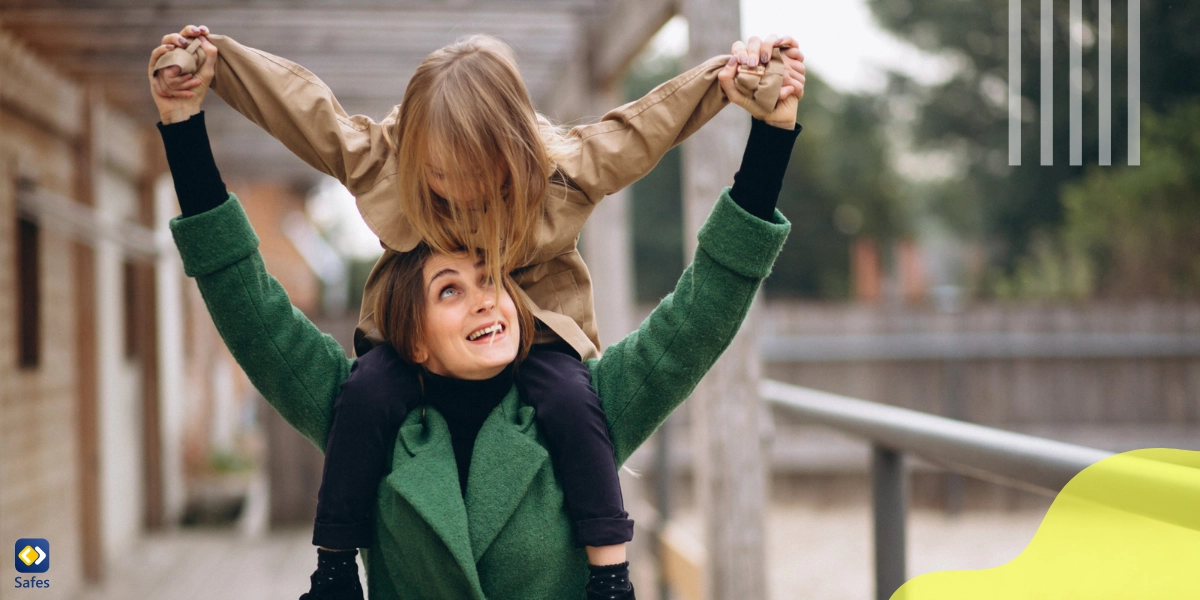 Challenges and Criticisms
This parenting style is not without critics, despite its advantages; these are a few common criticisms of this parenting approach.
Lack of structure: Critics contend that putting so much emphasis on adaptability and flexibility may leave children without a stable structure.
Risk of permissiveness: Some people worry that placing too much focus on allowing children to make their own decisions could result in permissiveness; they may engage in potentially dangerous or inappropriate behaviors.
Parental abandonment: It is supposed that the jellyfish parenting style could cause parents to become emotionally distant, which could have negative impacts on the parent-child relationship.
Navigating Challenges by Installing a Parental Control App
As we mentioned in the previous paragraph, although the jellyfish parenting style has several merits, it has some challenges. As parents give freedom to their children, some kids may negatively use their freedom. For example, they may negatively use the internet without any limitations. This can have destructive effects on them and can threaten their online safety.
Besides implementing the jellyfish parenting style, we recommend parents install a parental control app to protect their children against online risks. Parents can use the default parental controls on children's devices. Read our resource pages to get more information:
Moreover, parents can use a third-party parental control app like Safes; then can monitor their children's online activities, manage their screen time, and block all apps instantly. You can download it for free on iOS and Android.
Conclusion
Overall, we elaborated on what a jellyfish parent is, and we recommended methods such as having open communication with children, encouraging decision-making and fostering a growth mindset as some practical applications of jellyfish parenting.