Do you constantly see your kid texting on their phone, but whenever you ask to check their messages, their slate is spotless clean? Many parents face this problem with their teenage kids. Teens keep deleting their texts to keep private things private, but the question is, how much privacy is too much for an underage kid? And are you willing to sacrifice your child's privacy for the sake of their safety or not? So, if you're asking yourself "How can I recover my kid's deleted texts", you're about to be provided with some answers. Keep reading this article to find out the best ways you can retrieve your child's texts. 
How to Recover Your Kid's Deleted Texts on iPhone
There are multiple ways for you to retrieve your child's texts if they're using an iPhone, which you can find below. 
Through the Messages App
Since launching iOS 16, Apple has made recovering messages possible directly through the Messages app. Your child's text messages can be retrieved for 30 (and even up to 40) days after being deleted. 
To recover your kid's texts through Messages, follow the steps below: 
Open the Messages app

 

Tap Edit in the upper-left corner

 

Choose Show Recently Deleted

 

Tap the message(s) you want to be recovered

 

Select Recover in the lower-right corner

 

Tap Recover Message(s)

 
Through iCloud
This method involves resetting your child's iPhone to factory settings (erasing all the data on your child's phone) and restoring their data from a recent backup on iCloud. So, if you'd like to be able to restore your child's deleted texts through iCloud, you need to make sure their data (from the Messages app in particular) is being backed up on it first. Otherwise, the texts your child may have deleted prior to activating iCloud backup won't be retrieved. 
Also, keep in mind that incoming/outgoing texts and all other data after the last backup will be lost. Therefore, it's best to get another backup of your kid's data on iCloud before resetting their iPhone to factory settings, just to make sure their latest data won't be gone forever. 
Here's how you can check if your kid has an iCloud backup ready to use, in case you're not certain: 
Go to Settings

 

Tap [your child's name

 

Go to iCloud

 

Select Manage Storage > Backups

 
Follow the steps below to restore your kid's deleted texts through iCloud: 
Go to Settings > General

 

Scroll down and select Reset

 

Select Erase All Content and Settings

 

Turn on your kid's iPhone and set it up from the start

 

On the Apps and Data window, choose Restore from iCloud Backup

 
Through Mac's Music (Formerly Known as iTunes)
If you're a Mac user and have been syncing your kid's phone to your computer regularly, you can restore their deleted texts through Music. For this to take place, it is necessary that you turn on automatic syncing on their device. As you may have heard, iTunes was retired by Apple after launching the Catalina macOS update. In up-to-date Macs, the program is renamed to Music, and it can act as an offline backup service, as opposed to iCloud. 
Using this method will also cause your child's current data to be lost, and replaced with the data from the backup. So, again, you should probably get a backup of your child's current information before proceeding with this method. 
To recover your kid's deleted texts through Music, follow the steps below: 
Connect your child's iPhone to your Mac with a cable

 

Open Music (iTunes)

 

Select your child's phone

 

Select Restore Backup

 
Music will show you a list of backups. Pick the one you want by checking the date and time of the backup. The backup process might take a while. Be patient, and you can have access to your child's deleted messages. 
Note: Your child's iPhone might ask you to sign in to their iCloud, so you will probably require their Apple ID and password. 
With the current online dangers aimed at children, you might wonder whether parental controls are available on iPhones. Learn more about parental controls on iPhone to protect your kids.
Through Third-Party Recovery Apps
Don't worry if you don't have a backup of your child's data on either iCloud or Music. You can still use third-party data recovery apps to bring back deleted messages. Most of these apps offer you a free trial, so you don't have to worry about them being a scam. To name a few, Dr. Fone and PhoneRescue are a couple of the most effective and popular text recovery apps among iPhone users. 
How to Retrieve Your Child's Deleted Texts on Android
If your child has an Android phone, you have fewer options to restore their deleted text messages. Below are a couple of ways for you to achieve this. 
Through Google Drive
Google Drive enables you to store an online backup of your child's data, regardless of the manufacturer of their Android device. We suggest you use Google's cloud service to get a backup of your child's phone regularly, especially if you want to have access to their deleted messages. 
Google Support claims that you can restore your kid's calls, contacts, photos, and more, in addition to their texts. In order to retrieve their data, all you need is to: 
Open the Google Drive app

 

Tap Menu

 

Select Backups

 

Choose the backup version you want

 
Through Their Phone's Recycle Bin
Some Android phones like Samsung keep deleted texts for up to 30 days in their recycle bin, so you can recover them directly in the Messages app. Here's how you can do this on a Samsung smartphone: 
Open the Messages app

 

In the upper-right corner, tap on the three-dot menu

 

Open Recycle bin

 

Check deleted texts

 

Long tap the texts you want to be retrieved

 
Through Third-Party Data Recovery Apps
Third-party data recovery apps make it possible for you to recover your child's deleted texts as well. These apps usually offer a free trial to show their customers that they actually work. The following apps have proven themselves to be some of the most reliable and effective in this regard: 
Dr. Fone

 

Tenorshare UltData

 

FonePaw

 

MobiKin Doctor

 
Recover Your Child's Texts Through Their Cell Carrier
Last and also least, you can contact your child's cell carrier and ask for your child's text history. You can call your carrier's customer support and ask them if the information is available and if they are legally allowed to provide you with it. Cell providers are obliged to protect the sender/receiver's privacy, so your best shot is to get a court order in critical situations.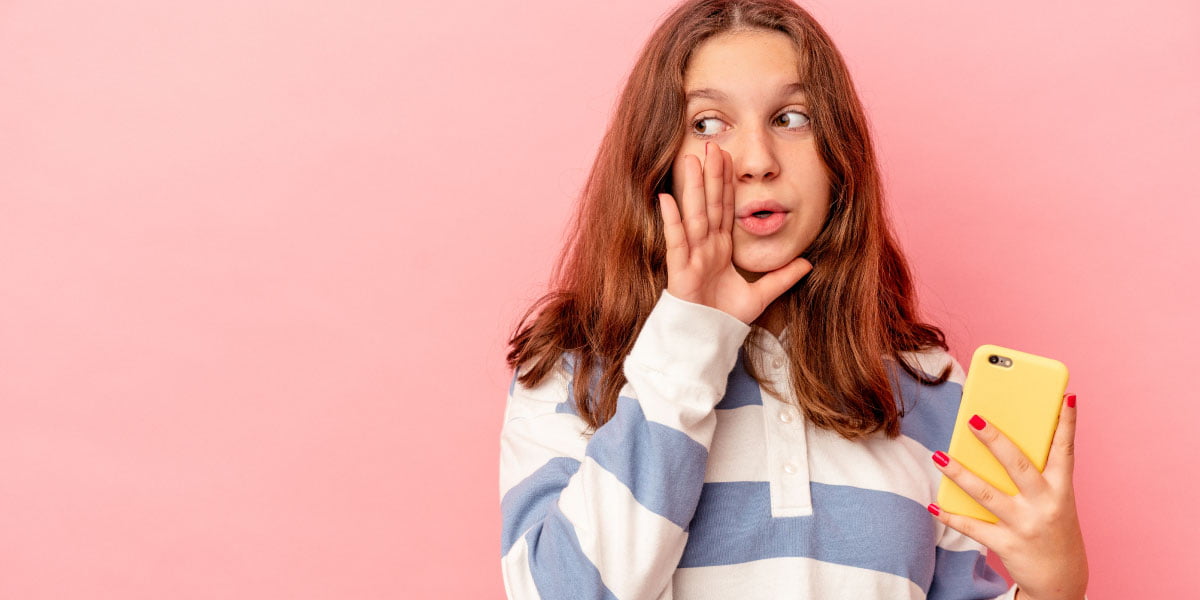 Privacy or Safety: Which One to Put First?
We understand that raising a teenager can be frustrating, even downright hell at times. And you might get worried sick about who they're in contact with and what their texts contain. The thing is, teens, might be prone to dangers they wouldn't even dream of, all because they're innocent and naïve. It's your job as a parent to make sure no one is trying to take advantage of your child. They might get angry now, even throw a million "I hate you"s at you, but they'll thank you later for keeping them safe from harm. 
However, if your child is not much of a troublemaker, we suggest you don't go too hard on them about recovering and checking their messages. But if you think your kid is a bit hot-headed and may get themselves or even others in danger, it's best that you keep an eye on their texts. 
But before you start looking for ways to invade their privacy, we advise you to have an honest conversation with them about predators, groomers, phishers, and other problems that texting can result in. Just be careful not to scare them, or seem too frantic. We all know how teens have a tendency to dismiss anything their parents say, labeling them as crazy or uncool. They're at an age when they just don't realize how serious these problems are, and how often they occur. Be patient with them, and explain to them calmly how you're only trying to make sure nothing bad happens to them. 
They may still keep hiding who they're texting, or refuse to let you know what's going on in their lives regardless of your discretion, however. Ultimately, if you see signs that cause you concern about their safety and well-being, only then do you have the right to read their private texts. We strongly suggest you respect your child's privacy as much as possible. Invasion of privacy by a parent and a broken trust can cause more damage to them than one thinks. They may develop trust issues that might take them years to overcome, if ever.
Frequently Asked Questions
We've compiled a list of questions and answers to help provide more information on the topic we discussed. If you have any more questions, please don't hesitate to contact us. We'd be happy to help!
Can I recover my kid's deleted texts?
In a word, the answer is yes. There are several ways for you to do this, regarding your child's cell phone OS. You can use third-party recovery apps, iPhone's iCloud, Android's Google Drive, or your child's cell phone's Messages app. You can even ask your child's cell carrier to give you their text history as a last resort. 
Can parents retrieve deleted iPhone messages?
Yes, actually. In iOS 16 and above, deleted messages get stored in the recycle bin for 30 to 40 days. And you can recover them directly in the Messages app. Your child's deleted texts can come back if you keep a regular online/offline backup of their iPhone as well. iCloud and Mac's Music (formerly known as iTunes) can help you keep online and offline backups of your kid's iPhone data respectively. You can also use third-party recovery apps to retrieve your kid's deleted texts.