Unless you've been living under a rock for the past decade, you've heard of the world's video-sharing giant that is YouTube. Actually, if you're anything like us, you're probably reading this article while watching PewDiePie react to a reaction video of your favorite childhood TV show. In all seriousness, how YouTube affects your life entirely depends on your approach. For instance, if your kid is interested in learning guitar, YouTube can help them become a proficient, self-taught guitarist. But as someone who mainly uses YouTube for entertainment, they may end up throwing away the most precious period of their life. So, YouTube can be like a double-edged sword. While leaving your child unsupervised on the platform is out of the question, it may be extreme to forbid it altogether. As a responsible parent, you should find a way that allows your kid to stay on YouTube while maintaining a productive flow. Reading this article, you will learn how to set a screen time limit on YouTube. 
Negative Impacts of YouTube on Kids
As a free-for-all video-sharing platform, anyone can produce content and hand it out on YouTube. While Google prohibits and removes pornographic content from YouTube, chances are your child will still come across age-inappropriate videos. Educational videos with nudity, overly violent content, and the usage of adult language are examples of such material. Plus, your kid may develop false beliefs by watching videos that spread baseless opinions like the ineffectiveness of vaccines. 
Another matter is the platform's addictive nature. Considering how YouTube curates the content to appeal separately to each user, it is nearly impossible to go on the platform and leave it after watching one video. And having a list of recommended videos at hand and the auto-play feature turned on by default doesn't help. If you let your kid spend excessive time on YouTube, it can hurt their physical health and academic performance. 

Limit Screen Time on YouTube
By limiting your little one's screen time on YouTube, they still get to enjoy the world's #1 video-sharing platform, and you get to ensure they won't spend hours binge-watching Minecraft videos. You can use parental control apps like Safes or YouTube's in-app screen time limiter to implement such restrictions. Remember that the in-app settings only work on accounts for those under 13. So, when your kid enters their teenage years, they can disable your screen time adjustments. Here is how you activate the app timer feature on YouTube using YouTube Kids: 
YouTube Kids
Choose the lock icon in the bottom corner of the screen. (The icon is accessible from any page in the YouTube Kids app.)

 

Put in your custom passcode or read and enter the numbers you see.

 

Tap the "Timer" button.

 

Set a time limit using the slider bar or the minus and plus icons.

 

Select "Start timer."

 
By activating the settings above, YouTube notifies your kid by telling them how much screen time they've got. When they use up their screen time, YouTube Kids will show them a friendly warning and closes the app entirely. 
Safes
 Safes is a premium parental control application that provides parents with exhaustive reports of their kid's app usage, including YouTube, and the tools to apply restrictions if necessary. Using Safes, you can limit the time your kid spends on YouTube in various ways: 
Screen Time Limit
Using this feature, you can set various screen time limits for each day of the week. This limit consists of the following: 
A time interval:

the period during which the child can use their limited screen time. Safes blocks access to all apps, including YouTube, outside this interval, even if your kid doesn't use up their screen time.

 

A duration:

The amount of time your kid gets to be on their device during the time interval.

 
Smart Schedule
While Screen Time Limit restricts the period your kid gets to use their device, Smart Schedule allows you to set these restrictions on each app separately. Thanks to this feature, you can put more restrictive limits on addictive apps like YouTube while letting your kids use other platforms like Spotify for longer. 
Geofencing
Geofence enables parents to set locational restrictions for apps. Simply put, you get to select an area on the map, and whenever your kid is in that spot, they cannot access certain apps like YouTube. Let's say you want to forbid your kid from using YouTube while at school. To do so, you can pinpoint their school on the map and block YouTube in that region.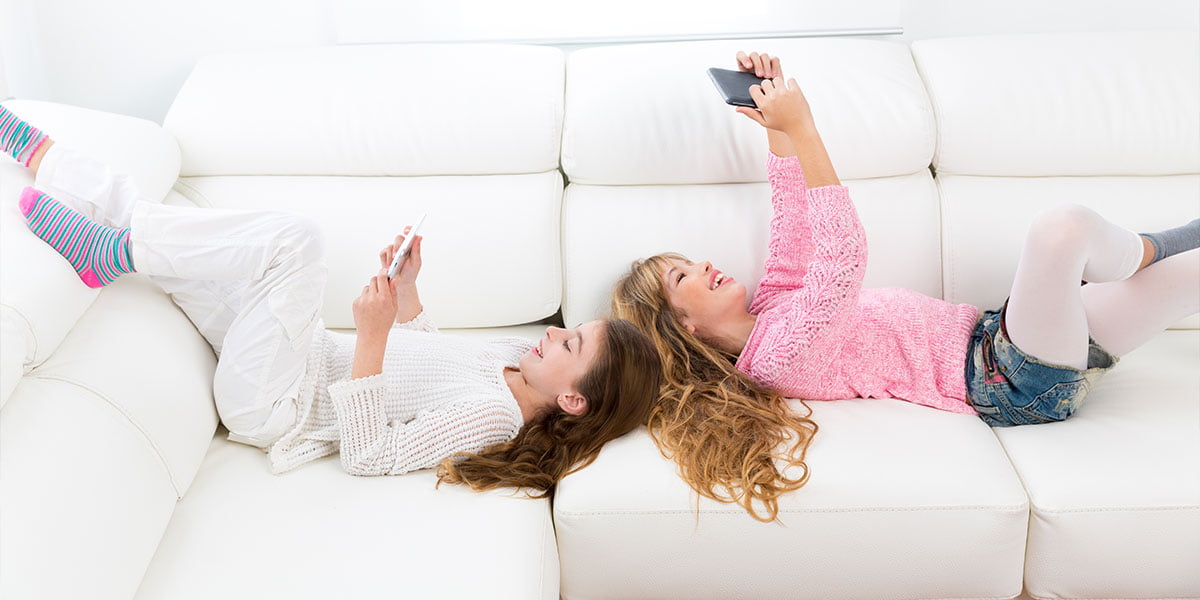 Summary:
What are YouTube's adverse effects on my kids? They may: 
Encounter age-inappropriate videos that contain violence, nudity, etc.

 

Gradually develop an addiction to watching YouTube videos and hurt their school performance and physical well-being.

 

Develop false beliefs by watching videos that introduce them to groundless ideas.

 
How to Set Screen a Time Limit on YouTube? You can use an external parental control app like Safes or YouTube's built-in screen time limiter. Using Safes, you can restrict the platform in three different ways: 
Screen Time Limit:

Restrict how long your kid gets to use their device.

 

Smart Schedule:

Limit each app's screen time limit separately.

 

Geofencing:

Block access to YouTube and other apps in specified locations.