The digital age has ushered in a plethora of viral games that captivate our children's attention. With these games comes a new set of parenting challenges and opportunities. Let's delve into this buzzing world and explore the viral games that are trending, their positive and negative impacts, and how to help our children enjoy them away from their downsides.
Defining Viral Video Games
Some video games have gone viral worldwide, captivating millions of players with their engaging gameplay and immersive storytelling. These games span various platforms, including:
Mobile Devices
Online Gaming Platforms
Computers and Game Consoles
Viral mobile games are typically available in app stores and can be played on phones and tablets. Children can also play viral games online on platforms such as Epic and Twitch. Also, some of the most viral games in the world are designed for computers and game consoles such as Xbox, PlayStation, and Nintendo. These games often feature interactive, real-time game modes and may incorporate augmented reality elements for an enhanced gaming experience.
Most Viral Games in 2024 Across Different Platforms
Here are some of the most viral games among children in 2024 based on the platform they're offered on:
 Mobile Games
Online Games
Game Consoles
Computer Games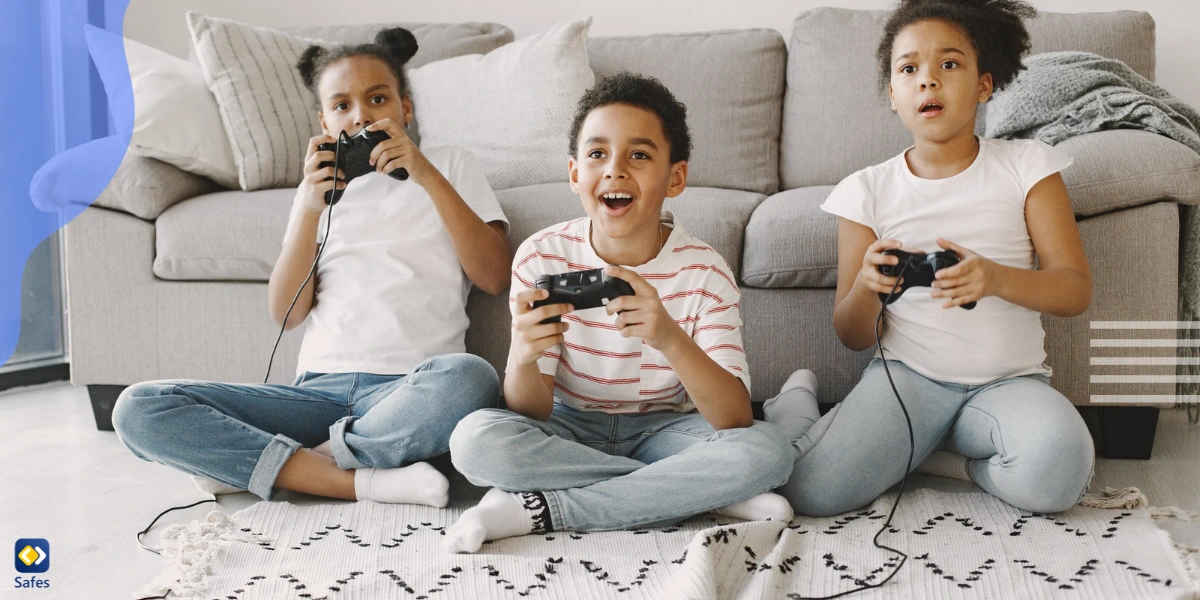 Spider-Man 2 (PlayStation 5)
Spider-Man 2 impressively encompasses the comic book hero's history, offering an immersive and action-packed experience. Its popularity stems from its engaging gameplay, stunning graphics, and faithful representation of the beloved superhero.
Super Mario Bros. Wonder (Nintendo Switch)
Introducing new elements to the classic game, Super Mario Bros. Wonder has captured the children's hearts with its charm and innovative gameplay. Its enduring popularity lies in its ability to appeal to both new and longtime fans of the franchise.
Cocoon (PC)
Cocoon is a puzzle-based game with a unique concept has gained traction for its innovative approach to gameplay and the ability to be completed in 3-4 hours. Its popularity is attributed to its captivating and thought-provoking puzzles that appeal to a broad audience.
Cyberpunk 2077 (Multiple Platforms)
Despite initial launch issues, Cyberpunk 2077 has evolved and now offers an expansion with added content. Its popularity continues due to its immersive open-world environment and compelling storytelling, attracting players with its rich and diverse gameplay experience.
Chants of Sennaar (Mobile)
Chants of Sennaar stands out for its unique concept where players advance by learning a new language from the locals. Its popularity is driven by its educational value, offering an engaging way for children to immerse themselves in a new language and culture while enjoying a gaming experience.
The Upside and Downside of Viral Games
Viral games can have numerous benefits. They can be mentally stimulating, providing cognitive challenges that help improve:
Memory
Hand-eye coordination
Many viral games also involve a social aspect, encouraging interaction with other players and nurturing a sense of community. For example, the viral game "Among Us" has a social deduction game mode that requires communication and teamwork to win.
Viral games have their potential pitfalls, too. Excessive gaming can lead to addiction, impacting a child's academic performance and physical health. Exposure to violent content in some games can also increase aggressive behavior. Not to forget that excessive gaming can lead to social isolation because children spend less time interacting face-to-face with their peers.
Making Viral Games a Healthy Part of Life
Striking a balance is key when it comes to children's gaming habits. Parents can establish daily screen time limits and set specific times for gaming. Encouraging a mix of activities, including physical exercise and creative pursuits, can ensure a balanced lifestyle.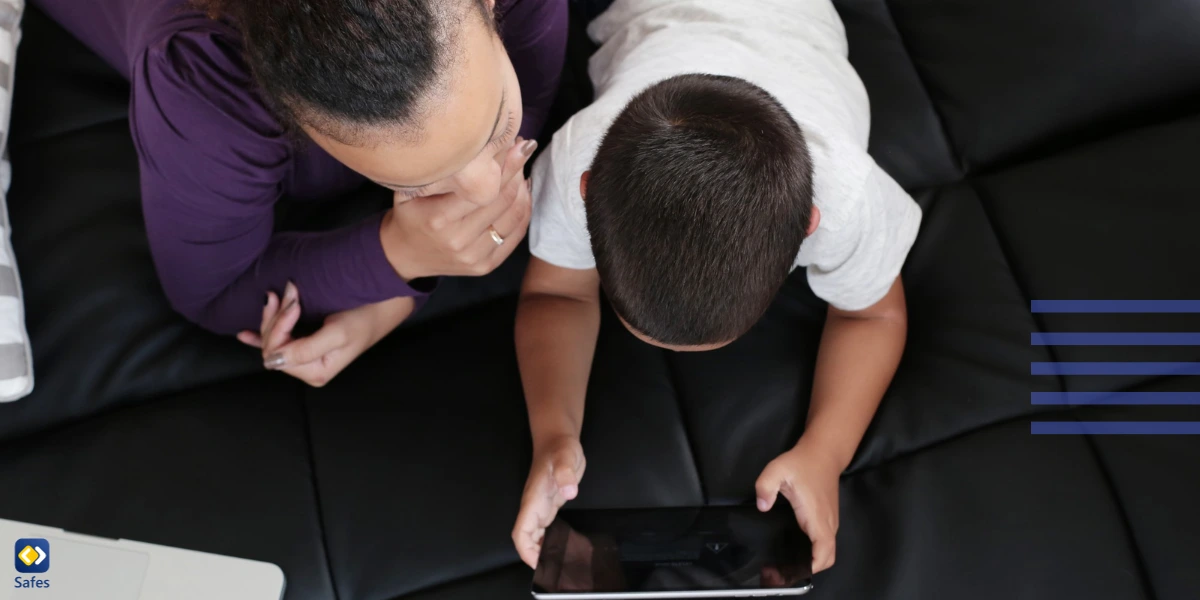 Set Parental Controls
Parental controls are an essential tool for managing your child's gaming activities. These controls can limit the amount of time spent on gaming, block inappropriate content, and monitor online interactions. You can set age-appropriate restrictions and utilize in-game controls to ensure a safe gaming environment.
Safes: Your Digital Parenting Partner
The Safes parental control app can be a valuable ally for parents navigating the world of viral games. This app allows you to monitor your child's screen time, set gaming time limits, and block specific apps. With Safes, you can ensure your child enjoys viral games in a safe and controlled manner. Safes is available on all Android and iOS devices.
Educate Your Child About Internet Safety
In addition to setting controls, you should educate your child about internet safety. Discuss the importance of privacy settings, the dangers of sharing personal information online, and the need to report any uncomfortable encounters.
Keep Up with the Gaming Landscape
As parents, it's crucial to stay informed about the latest viral games and trends. Networking with other parents, attending gaming events, and seeking professional advice can help keep parents updated. Following industry news and reviews can also provide valuable insights into the ever-evolving world of viral games.
Wrapping Up: To Play or Not to Play?
Navigating the world of viral games can be challenging. Still, with the proper knowledge and tools, you can ensure your child's safe and enjoyable gaming experience. By setting clear guidelines, using parental controls, and maintaining open communication with their children, you can harness the benefits of viral games while mitigating potential risks.
The viral world of games is not a realm to be feared but a landscape to be explored and understood. As parents, we can guide our children to enjoy these games while ensuring their digital safety and well-being.