The rapid growth of digital devices and technology in children's lives has become a reality in today's quickly expanding technological landscape. Children are exposed to smartphones, tablets, laptops, and other digital devices from an early age, and these devices have become a natural part of their everyday lives. Although modern technologies provide numerous educational and entertainment opportunities, they also bear some risks like the risk of digital distraction.
For parents, understanding and controlling these electronic distractions has become a top priority because they can have destructive effects on children's academic performance, social skills, and physical health.
However, by implementing some strategies, they can protect their children against the digital world's negative impacts. Continue reading this article to understand what digital distraction examples are, along with recognizing methods on how to avoid digital distractions.
The Rise of Digital Distractions
In recent years, the rise of digital distraction in children has drawn substantial attention, largely due to the deeply embedded digital gadgets and technology in their daily lives.
Digital distraction is a phenomenon where children's attention is drawn away from work, activities, and interaction with others in the real world. This can be because of the constant availability of digital content and the allure of online relationships.
This issue can increase children's screen time habits and can affect their focus, learning, and overall well-being. According to statistics related to digital distraction in children, nearly 90% of children are negatively distracted by digital technologies. Moreover, digital distractions for students show that 57% of teens are being distracted by social media applications while doing their homework.
Types of Digital Distractions
Digital distractions come in many different forms. The following list is the typical digital distractions that children, particularly students, often experience.
Social Media and Instant Messaging
Social media platforms like Instagram and Twitter may be very distracting. Children may waste a lot of time on these apps by scrolling through feeds, checking notifications, and engaging with posts.
Furthermore, instant messaging platforms such as WhatsApp and Telegram can constantly interrupt your child's attention span. These notifications are addictive and may disturb children's mental health.
Online Entertainment and Gaming
Streaming videos, movies, and video games can lead to prolonged screen time. Children's sustained engagement in video games is significantly impacted by in-game purchases and rewards. These techniques and tricks are used by game creators to maintain players' interest, boost revenue, and foster a sense of growth and achievement. However, these structures can lead to potential negative consequences in children.
Multitasking and Fragmented Attention
Children may experience significant challenges while attempting to multitask with several digital activities, and this can result in greater digital distraction and decreased productivity. Children who multitask may think they are getting more done, but studies show multitasking slows down cognitive growth and performance. For instance, attempting to multitask while studying can hinder children's understanding, and they may struggle to understand concepts and ideas.
Effects of Digital Distractions on Children
As previously mentioned, children's well-being, growth, and general quality of life can all be negatively impacted by digital distractions in a variety of ways. Here are some of its negative consequences on different aspects of children's lives:
Academic Performance
Digital distraction mostly affects children's academic performance negatively. Digitally distracted students are more likely to abandon school assignments and cut study sessions short. They spend more time on tasks since they can't concentrate fully because of digital distractors including notifications and messages. As a result, they obtain lower academic achievements.
Social and Emotional Well-being
The consequences of digital distraction on children's social and emotional development can be devastating. Too much screen time and the continual pull of digital devices can lead children to have fewer face-to-face interactions. Therefore, they do not have much opportunity to develop their social skills.
Sleep Disruption
Notifications, messages, or other digital interruptions before going to bed can disrupt children's sleep. Even if they can fall asleep after using a screen, the quality of their sleep may be affected negatively.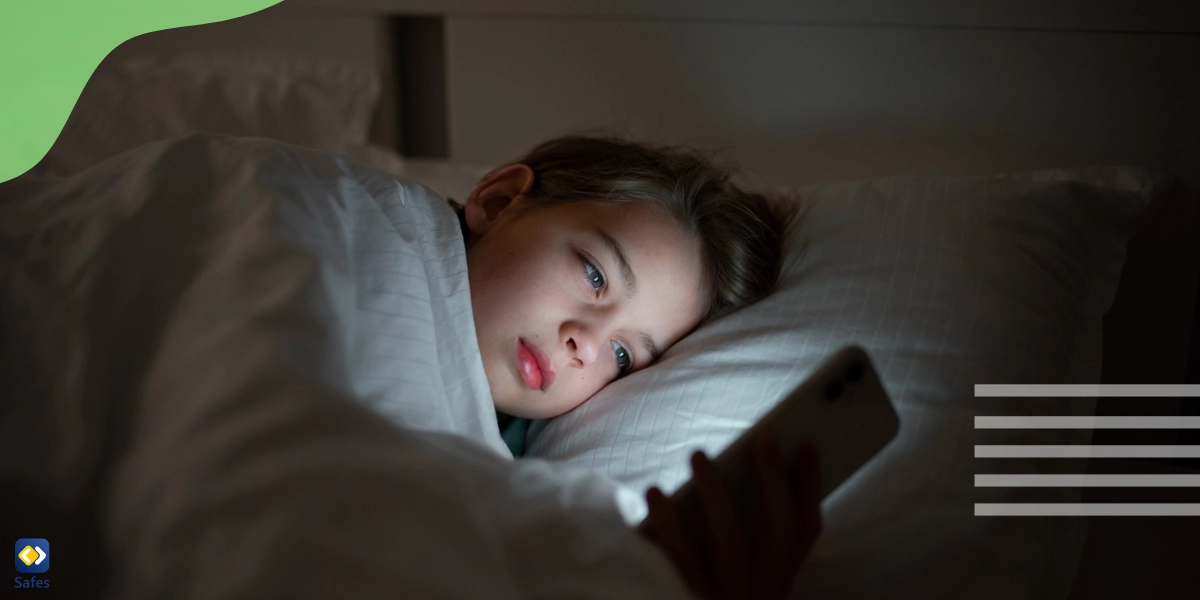 How to Conquer Digital Distractions?
Here are some tips for parents that can be beneficial for them to minimize the negative impacts of this issue on children.
Set Healthy Boundaries
Establish specific limitations on screen time and device usage. Make sure children are aware of these guidelines and what happens if they don't follow them. For
instance, you can make a daily or weekly calendar with specific screen-free periods for activities like entertainment, study, or other hobbies.
Encouraging Offline Activities
Encourage children to play outside and engage in physical activities to help them build a healthy lifestyle and lessen their reliance on technology.
Use Parental Controls
The best way to manage digital distractions in children is to utilize a parental control app to limit your child's access to websites, applications, or content that may be distracting or unsuitable for their age. You can use the default parental controls on children's devices; if you want to get more information, you can read our resource pages below:
Additionally, parents can instantly disable social media apps like Instagram and Twitter on children's devices, monitor their online behaviors, and manage their digital activities by using a third-party parental control app like Safes. It is available to download for free on iOS and Android.
Conclusion
Overall, managing digital distractions in children has become the primary concern for parents. Their social abilities, academic performance, and general well-being may all be impacted by these distractions. To address these challenges parents can set healthy boundaries, encourage offline activities, and use parental controls.