The term "digital parenting" refers to practices and methods used by parents to manage and monitor their children's online behavior. It includes educating kids about cybercrimes, privacy settings, and responsible online behavior.
The digital world creates many opportunities for children to learn and develop. It gives children access to educational resources and helps them develop their skills. However, it also has negative impacts such as cyberbullying and exposure to inappropriate content. Read on to learn more about online risks.
Setting Digital Rules and Boundaries
Parenting in the digital age provides many challenges. Establishing age-appropriate guidelines for screen time and device usage can help parents to reduce children's online risks. These are some recommended methods:
Establish a balanced relationship with technology
Encourage other activities
Make them aware of online privacy
Use parental control apps
The last tip is the best way to monitor your children better and keep them away from cybercrimes. You can use the default parental controls on your child's device such as Windows parental controls.
Parents can help their children balance their online and offline activities by creating a family media plan. It is a written document that clarifies the rules to limit media and internet usage. Therefore, it establishes a healthy relationship with their activities.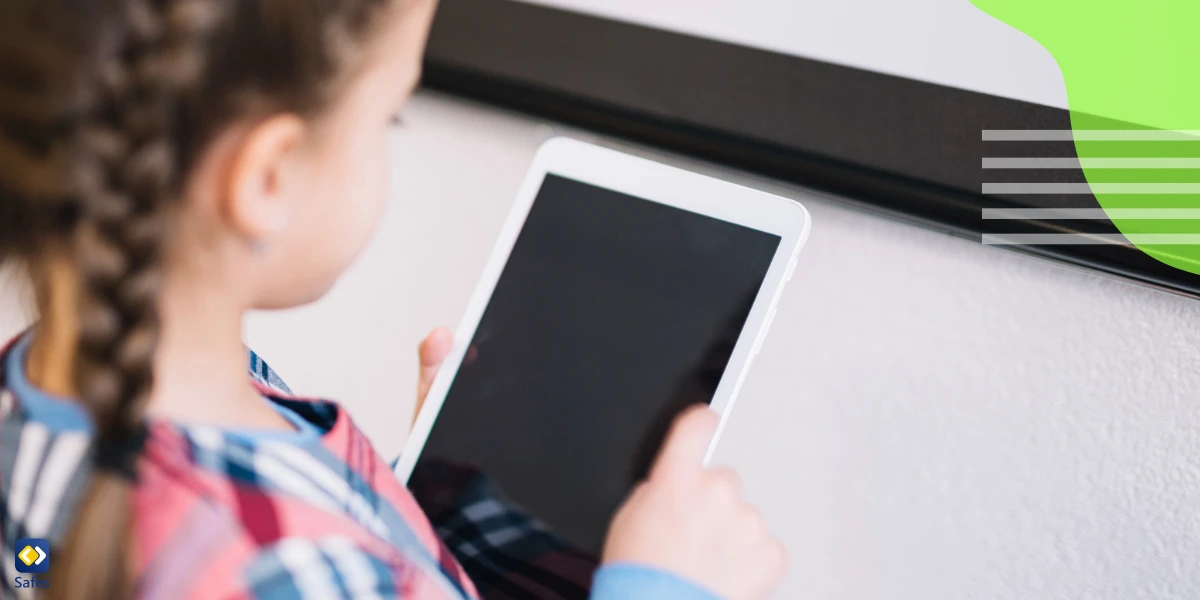 Navigating Online Danger
Parents should be aware of online risks to protect their children from dangers. Here are some of the common potential risks:
Cyberbullying: Sending, posting, or sharing negative content that is harmful.
Grooming: Child sexual abuse in the digital world.
Cybertheft: Stealing a person's personal data by using an internet connection.
Keep your child informed about online security risks. There are some strategies to teach children online safety and privacy setting:
Tell them to keep their personal information private.
Use digital parenting applications.
Encourage your child to tell you if they encounter a problem.
Discuss digital lifestyles with your child.
Encourage them to think before sending or sharing something.
Media and Information Literacy
With the development of technology, everybody should know about media literacy and critical thinking skills. It is the ability to analyze and evaluate the different forms of media. There are some ways to teach critical thinking skills to children:
Provide board games
Ask them open-ended questions
Teach them problem-solving skills
Encourage them to participate in group activities
Encourage children to identify fake news and misinformation in the media
Introduce children to positive digital resources like educational applications
Nurturing Healthy Online Relationships
Encourage children to use age-appropriate social media and platforms. Children want to chat with their friends and peers so they should choose a secure chat application that is suitable to their age too. There are some apps that are safe for children under 13 years old.
Have open ongoing communication with your children about their online interactions. Help them to adapt to the new situation because they need your support.
While the Internet and social media have numerous benefits, it's important to remember that they can cause mental issues too. Spending too much time on social media applications makes you feel depressed and isolated.
Balancing Entertainment and Education
Entertainment and education are both essential parts of children's life. Balancing these two on the internet can be challenging for both children and parents.
Parents can motivate children to explore diverse interests while maintaining healthy screen time habits. Support them to know what they like and are passionate about. Then they can cultivate various hobbies and interests. Also, they will be able to choose content wisely.
Set boundaries for children to make a balance between surfing the internet and education. This is possible by using parental control app. Safes is a parental control app that allows you to check your children's online activities, screen time habits, and much more. Safes is available on iOS and Android.
Online Etiquette and Digital Citizenship
The Internet is an ocean of information, and it is a new environment for children and teenagers. It's crucial to teach them about online etiquette.
Encourage them to engage in safe and secure online communities and discussions. There are some toxic communities on YouTube that may be harmful to children and teenagers.
Make them aware of the consequences of cyberbullying. It causes depression and anxiety in children and it affects their educational status negatively. Sleeping disorders and headaches are the physical impacts of cyberbullying.
Managing Screen Time Challenges
Many parents stress about the amount of time their children spend on the internet and social media. These are some of the signs of screen addiction in children:
They want to check their devices right after they wake up.
Your child may complain of headaches or neck pain.
Their cellphones are their priority.
Mostly they are not willing to participate in group work, for example, playing with others.
Their academic performance is weak in school.
Using parental control apps can be useful to monitor your children and teenagers better.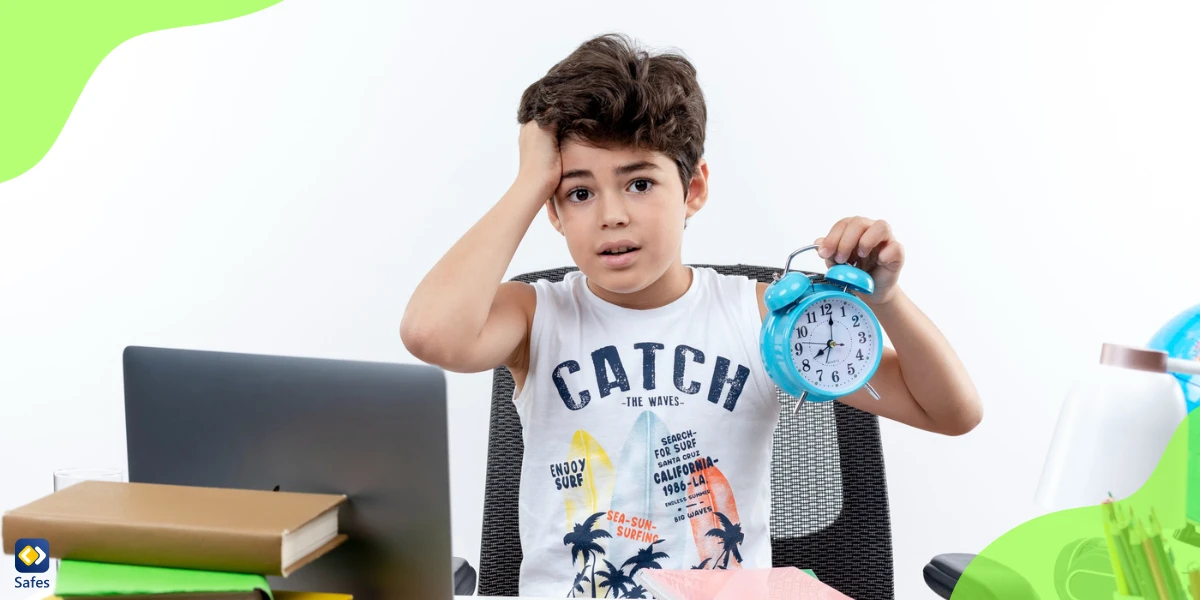 Conclusion
Overall, digital parenting is a significant issue in shaping children's future in the digital world. There are some ways such as using parental control applications and ongoing open communication to enhance your children's safety in the virtual world.