Raising emotionally intelligent children is crucial in today's fast-paced world. As parents and caregivers, understanding how to manage emotions is not just a personal skill but also an essential lesson to impart to our young ones. Emotion coaching isn't merely a method—it's a transformative approach that emphasizes the importance of feelings and their rightful expression. By guiding our children through their emotional landscapes, we gift them the tools to navigate life's ups and downs. In this blog post, we'll delve into the essence of emotion coaching, its undeniable benefits, and practical scenarios that bring this invaluable approach to life.
Introduction to Emotion Coaching
Emotion coaching isn't just another parenting tactic; it's an approach focused on cultivating a child's emotional intelligence. Rather than bypassing tantrums or sidestepping feelings, emotion coaching underscores the importance of understanding and discussing emotions. It's akin to coaching a sport, but here, the game is about feelings. Your child is taught to identify, articulate, and manage their emotions efficiently.
Why does this matter? A child's emotional foundation is pivotal for their all-round development. Through emotion coaching, children develop resilience, empathy, and self-awareness. This not only eases day-to-day interactions but arms them with the skills to navigate challenging situations. A child equipped to express and control their emotions is more likely to form healthy relationships and maintain a positive self-image.
The Five Key Steps of Emotion Coaching
According to the Gottman Institute, these are the five steps when it comes to emotion coaching:
Awareness of Emotions: Recognize and understand the emotions your child is experiencing without judgment.
Building Bridges: Connect on a personal level. A nod, touch, or simple acknowledgment can convey understanding and empathy.
Wholehearted Listening: Be present. Listen with intention and avoid rushing to conclusions.
Naming the Feeling: Assist your child in naming their feelings. Labeling emotions can make them more manageable.
Guided Resolution: Work together to find a solution or coping strategy, guiding rather than dictating.
Remember, emotion coaching is a continuous process. It's about consistent effort and understanding, guiding your child towards emotional strength and resilience.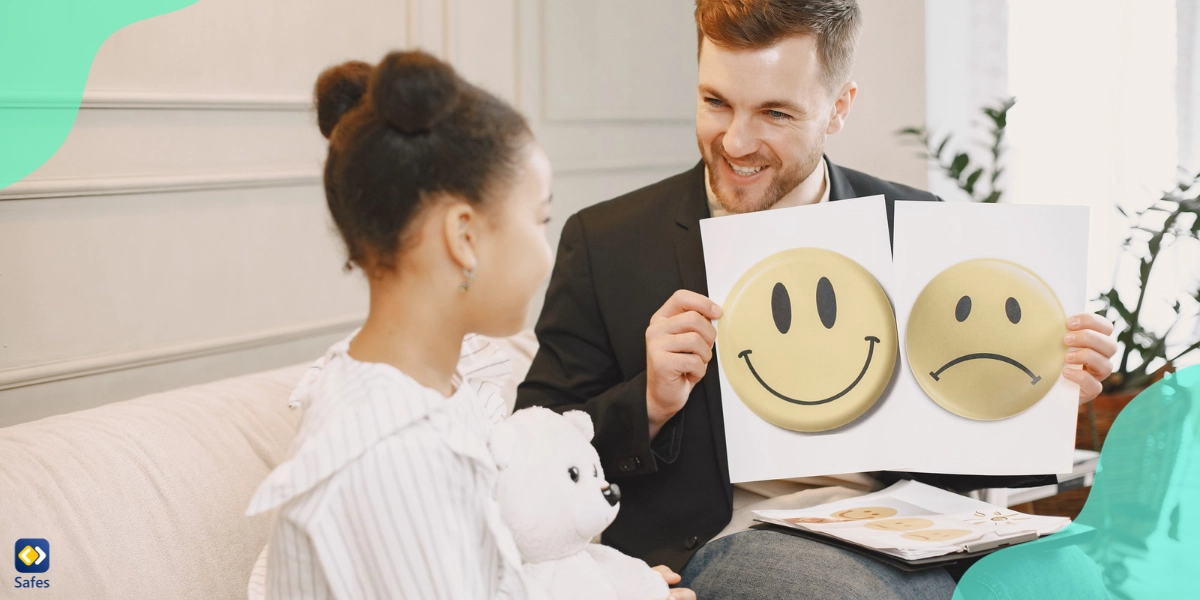 The Positive Impact of Emotion Coaching
Emotion coaching goes beyond helping children manage immediate feelings; it equips them with lifelong skills. Enhanced emotional regulation and resilience emerge when children learn to identify and navigate emotions. This foundation aids in tackling minor disappointments and major hurdles. Additionally, emotion coaching fortifies the bond between parent and child. When children feel acknowledged, trust deepens, anchoring a robust parent-child relationship. Essentially, through emotion coaching, we're gifting children an emotional toolkit, preparing them for social conflicts, academic challenges, and personal dilemmas they'll encounter in life.
Now, let's look at emotion coaching in action:
Imagine your child is frustrated because they can't fit two mismatched Lego pieces together. Instead of saying, "It's just a toy," you might kneel beside them and comment, "I see you're feeling frustrated with those pieces. Let's try another approach together."
Or perhaps your child is feeling anxious about a doctor's appointment. Instead of brushing it off, you could say, "I know doctor visits can be scary. Remember the last time, and we talked about everything that happened? We'll do that again."
Lastly, consider a situation where your child reacts aggressively to a sibling taking their toy. Rather than a stern reprimand, you could opt for, "I see you're feeling angry because your brother took your toy. Let's use our words to express that feeling and find a solution together."
Each of these scenarios emphasizes acknowledgment, understanding, and guidance, hallmarks of effective emotion coaching.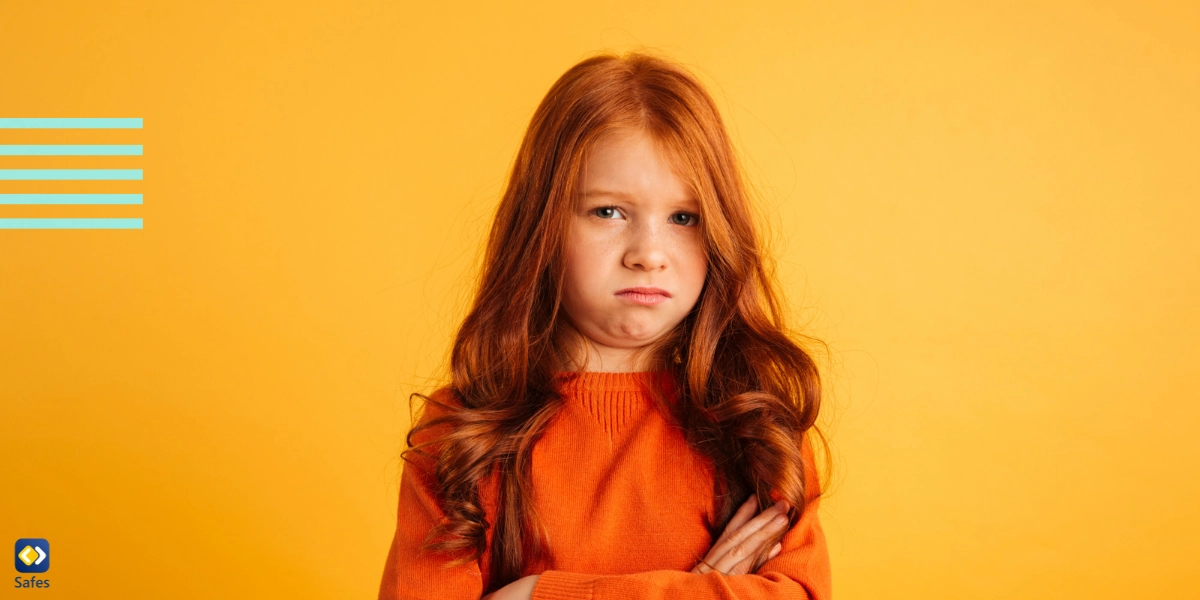 Navigating the Complexities of Emotional Coaching
While the benefits of emotion coaching are clear, the path isn't always straightforward. One common pitfall is that of emotionally unavailable parents, who may inadvertently dismiss or downplay their child's feelings. Such actions can hinder emotional growth and erode trust. Another mistake is offering solutions too quickly, robbing the child of the chance to process and understand their emotions.
To overcome these challenges, it's crucial to actively listen, validate feelings, and avoid jumping to conclusions. Remember, it's not about having all the answers but guiding the child to find their own.
When it comes to emotion coaching techniques tailored to different age groups, there's no one-size-fits-all. For toddlers, it's more about recognizing and naming feelings, given their limited vocabulary. School-age kids benefit from discussions that help them connect emotions with specific events. Meanwhile, teens, with their burgeoning independence, require a blend of validation and autonomy. As they grapple with complex emotions, it's essential to respect their growing maturity while offering guidance. Always adapt techniques to match age-appropriate understanding, ensuring that the lessons resonate and make a lasting impact.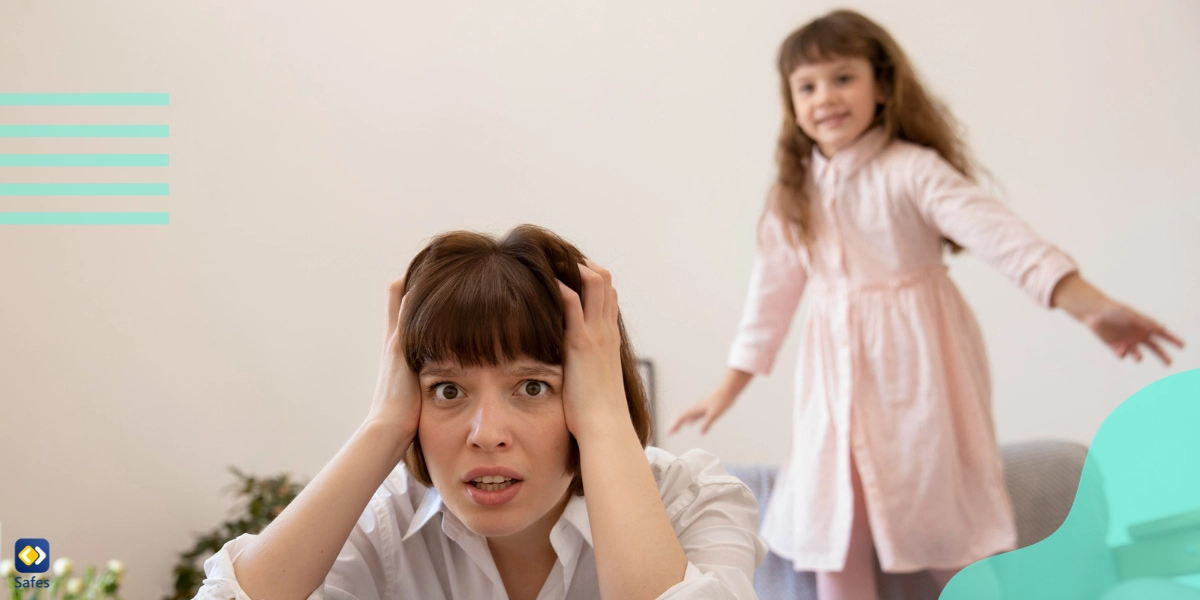 Promoting Emotional Awareness and Expression
Understanding "why are emotions important" is vital for both parents and children. Emotions are the language of our inner world, and by expressing them, we bridge the gap between our thoughts and the outside environment. To foster emotional expression, it's essential to create an environment where every emotion, be it joy, sadness, or anger, is welcomed without judgment. Such a nurturing setting encourages open communication. A simple practice like asking, "How did that make you feel?" or "Tell me more about it," can open doors to deeper conversations. Remember, by promoting emotional dialogue, we're not just understanding feelings but also strengthening bonds and building resilience.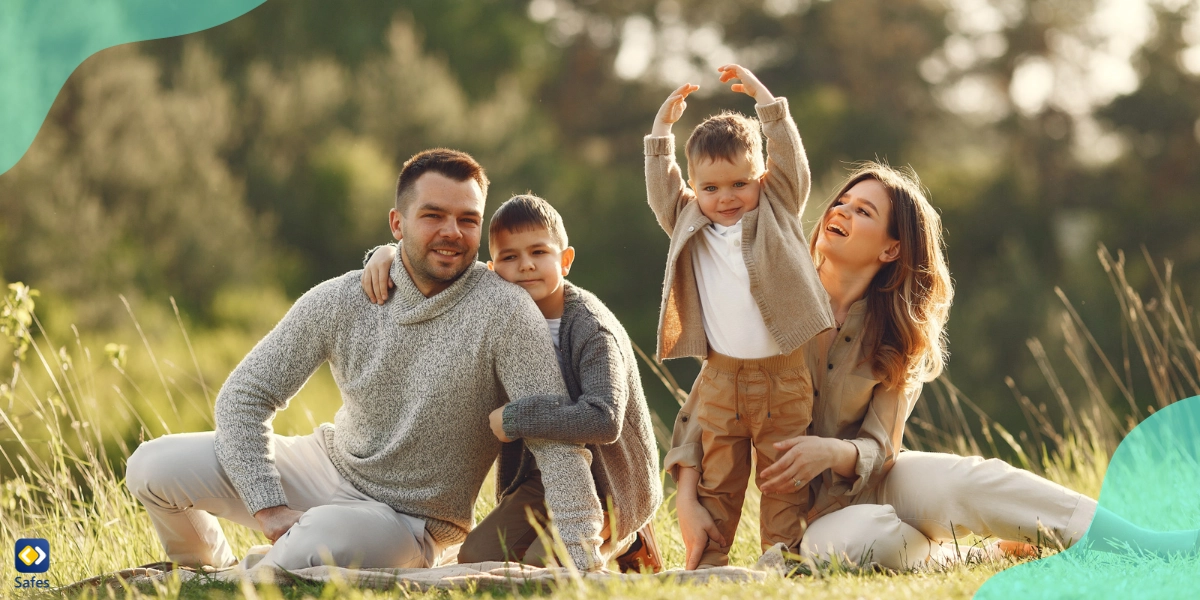 Closing Thoughts: Safes and Emotional Resilience
In the profound journey of emotion coaching, every tool at our disposal is a step towards building emotionally resilient children. Our parental control app, Safes, plays a pivotal role in this realm. It's not just about screen time management or content filters—it's a conduit to understanding and discussing your child's online experiences, thus aiding in fostering emotional intelligence. Dive into meaningful conversations, unpack digital experiences, and guide them through the complex world of emotions with Safes by your side. Ready to be an emotion-coaching parent in the digital age? Download Safes now on iOS and Android.