If you have a kid who loves to use the internet, then you've probably heard of Giphy. It's an online platform allowing you to search and share animated GIFs and stickers. It's a popular tool for communication and self-expression, especially among younger generations. As you might have guessed, just like any online platform, Giphy is prone to potential safety issues for kids too. This is why we're here to answer the question on many parents' minds: Is Giphy safe for kids? You, too, are troubled by this question? If so, then let's go through Giphy's safety risks and see if its safety options are trusty enough to mitigate those risks so that you can let your kid use it.
Introducing Giphy
Giphy is a popular search engine for GIFs and short videos that can be shared on different social media platforms. It's a fun and creative way to express emotions and ideas through animated images. With a big library of user-generated content, Giphy offers a diverse range of GIFs, including cartoons, memes, and movie scenes. But with this diversity comes concerns for safety, particularly for kids who might come across inappropriate content. Let's see what Giphy has to offer to mitigate the risks.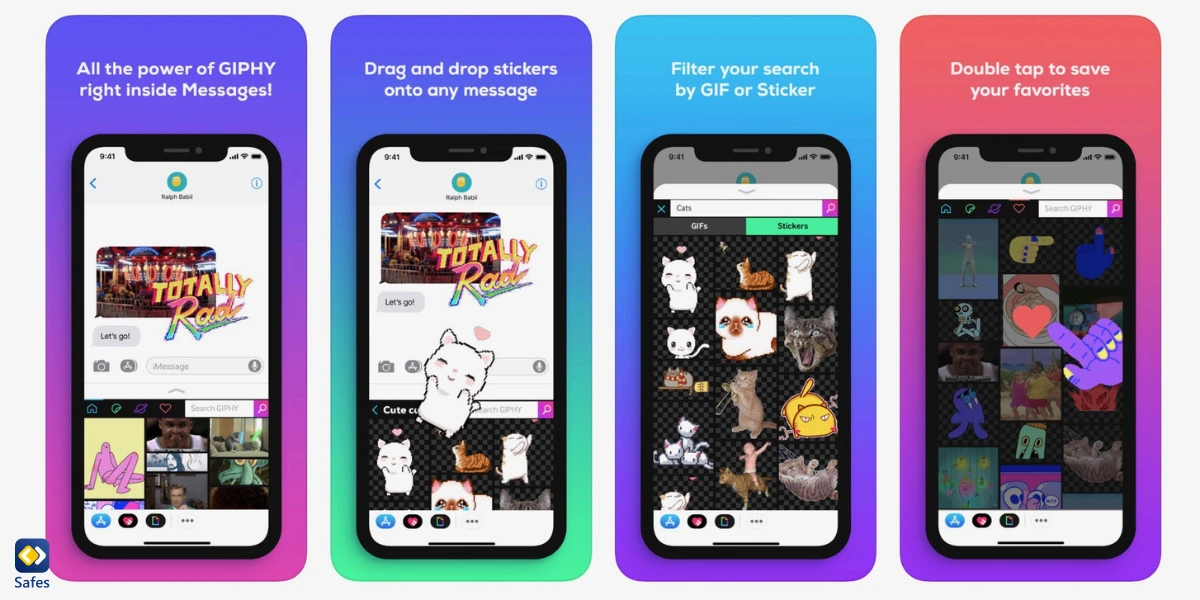 Safety Measures and Parental Controls on Giphy
Giphy does not have an age restriction, but it does require users to be at least 13 years old to sign up for an account. The platform has content moderation policies to prevent the sharing of inappropriate content. But since Giphy relies on user-generated content, there is always a risk that kids might come across violent, explicit, and offensive pictures.
To ensure kids' safety, Giphy has safety features such as report buttons, blocking tools, and content moderation. As a parent, you can also set up parental controls to restrict access to certain content and ensure your kid is using Giphy safely and responsibly. To set up parental controls on Giphy, you need to create an account, go to the settings menu, and enable the "Restricted Mode" option. This option filters out content that may not be appropriate for your little one.
Tips for Ensuring Safe Usage
Here are some tips to help you make sure that your kid has a great time on Giphy without encountering any inappropriate content or behavior:
Talk to your kid about appropriate content: Explain to them what kind of content is acceptable and what is not. Encourage them to ask for help or report any content that makes them feel uncomfortable or unsafe.
Keep an eye on your child's Giphy usage: Research shows that parents actively monitoring their children's internet use has a strong effect on keeping kids away from online risks. So, check to make sure your kid is using Giphy safely and appropriately. Consider setting up Giphy's parental controls to restrict your kid's access to inappropriate content. You can also try parental control apps as a complementary solution (more information later in this blog).
Teach your little one online etiquette and respect: Explain to them the importance of treating others with kindness and respect and not engaging in any behavior that could be harmful or hurtful to others. Encourage them to be responsible and respectful users of the platform.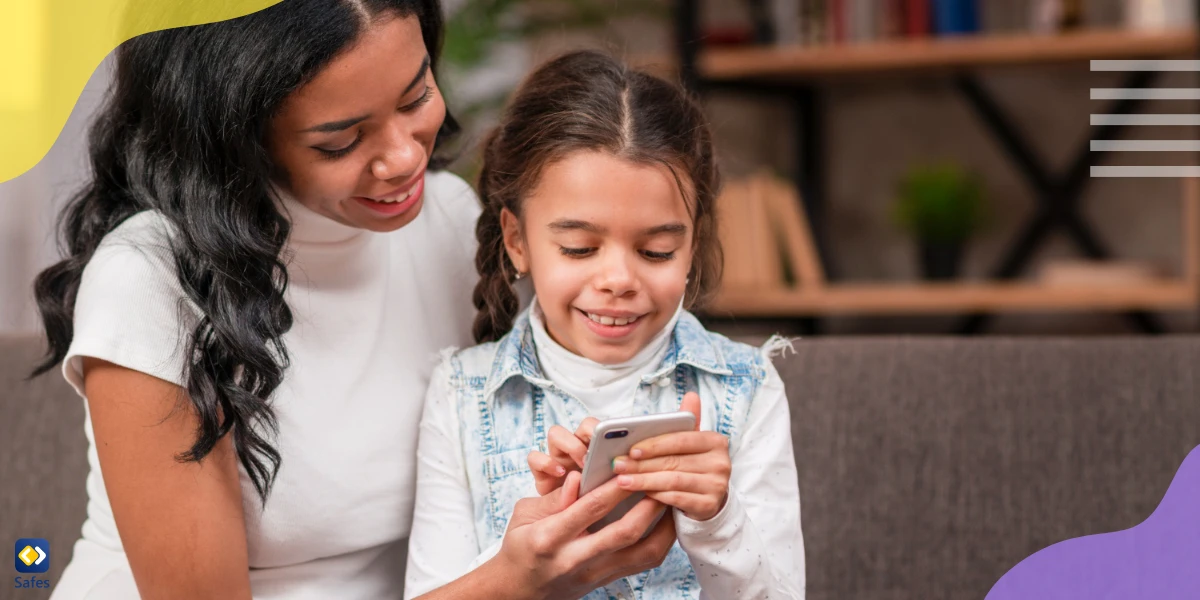 Alternatives and Additional Safety Measures
There are a lot of kid-friendly alternatives to Giphy out there, so it really depends on what your child is interested in. Some popular options are Tenor, Gfycat, and Imgur. These sites have a variety of GIFs and short videos that are appropriate for all ages.
Of course, while these sites are generally safe, there's always a chance that your child could come across something nasty. That's why using parental control apps like Safes is important to complement your online safety measures. These apps allow you to block certain websites, set time limits on internet usage, and monitor your child's online activity.
How Can Safes Protect Your Child Against Online Risks?
Safes is a parental control app that can help you protect your kid against online risks. It's available on all devices powered by Android, iOS, Windows, and Mac. With Safes, you can easily monitor your child's online activity and prevent them from accessing inappropriate apps, websites, and search keywords.
Safes allows you to filter out any content that you deem inappropriate and to set time limits on your child's device usage, ensuring that they are not spending too much time on screens.
Using Safes, you can have peace of mind knowing your child is safe and protected while using their devices. Learn how to use Safes to put parental controls on different phones, tablets, and computers with the links below:
Conclusion: Is Giphy Safe?
So, is Giphy safe for kids? In a nutshell, Giphy is a relatively safe image-sharing platform because it has content moderators weeding out offensive and explicit content. But you can make it even safer with Giphy's parental controls, on top of teaching your child about internet safety issues, asking them to come to you anytime they see something inappropriate on Giphy, and monitoring their activity on the platform. You can also complement these measures with parental control apps. One such app is Safe, which can help you protect your kid against online risks such as exposure to inappropriate apps, websites, and search keywords on all phones, tablets, and computers.
Frequently Asked Questions
We've compiled a list of questions and answers to help provide more information on the topic we discussed. If you have any more questions, please don't hesitate to contact us. We'd be happy to help!
Does GIPHY collect data?
Yes, GIPHY does collect data. But the data collected is usually related to usage patterns and preferences of users. This data is then used to improve GIPHY's services and make it more user-friendly. GIPHY also has a privacy policy that outlines how the company collects and uses user data.
How old do you have to be to use GIPHY?
To use GIPHY, you need to be at least 13 years old. This is in line with the Children's Online Privacy Protection Act (COPPA), which sets out guidelines for online services that collect personal information from children under 13. If you're under 13, you need to ask a parent or guardian to help you create an account (if they consider the platform safe enough for you to use).