Toca Life World is a popular app that allows kids to explore different worlds and create their own stories. But like many parents, you might be wondering if Toca Life World is safe for your kid to play? With so many apps out there, it sounds like a must to assess the safety of each one before letting your kid use them. In this blog post, we'll look closer at Toca Life World and answer the question: Is Toca Life World safe for kids?
What Is Toca Life World?
Toca Life World is an interactive game that allows children to explore and create their own digital worlds. It features a variety of locations, characters, and activities, such as designing your own house, running a restaurant, or going on adventures.
Toca Life World is designed for children aged 6-12 and is available on both iOS and Android devices. The app is marketed as a safe and educational tool for children to engage in imaginative play and creative expression. But it's important to see its safety features are sufficient to guarantee your child's safety while playing it. And that's what we'll discuss next.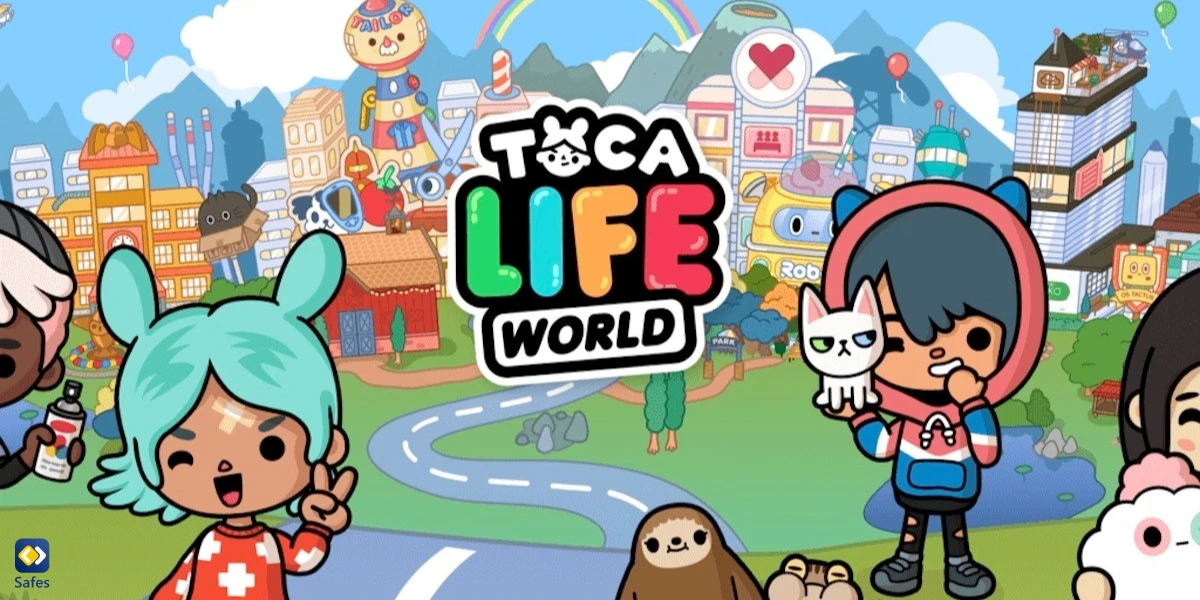 Safety Features and Risks of Toca Life World
Toca Life World does collect some information on its users, like device type and location, but it's only used to improve the app and doesn't identify individuals. It has in-app purchases and advertisements, but they're clearly marked and aren't necessary for gameplay. You can also restrict access to in-app purchases by setting up a passcode. Toca Life does have parental controls that allow you to restrict access to certain features or disable social sharing.
Despite these safety features, Toca Life World still has some risks and concerns. There is always a chance that inappropriate content can be created and shared by other players. Also, children may interact with other players or online communities, which can also pose some risks.
How to Manage Toca Life World's Risks and Concerns
To ensure your child's safety while using Toca Life World, it's important to have open and honest conversations about online safety with them. Encourage your child to come to you if they ever see or experience anything that makes them uncomfortable while using the app. You can also enable parental controls to restrict access to certain features or disable social sharing.
It's also a good idea to review Toca Life World's privacy policies to understand what information is collected and how it's used. Finally, remind your child to never share personal information or engage in inappropriate behavior while using the app.
The Importance of Parental Involvement and Monitoring
Toca Life World is a great app for kids to explore their creativity and imagination. But, as a parent, you still need to have an active role in monitoring your child's usage and ensuring their safety online.
One strategy for monitoring your child's usage is to set up parental controls within the app, which can restrict access to certain features or limit in-app purchases. Another strategy is to actively engage with your child while they are using the app, asking them about their favorite parts and what they are creating. Doing this can provide an opportunity for you to ensure your child is using the app in a safely and appropriately.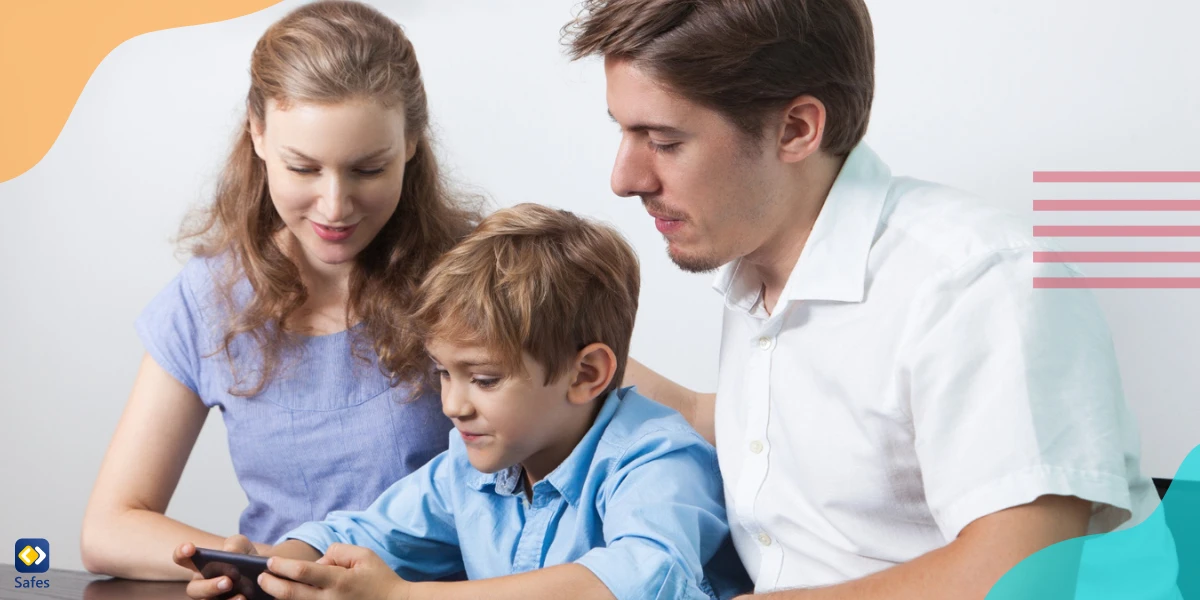 Expert Recommendations and Reviews
Many users have praised Toca Life World for its engaging and educational content, as well as its ability to spark creativity and imagination in children. Also, it has received positive reviews for its ease of use and intuitive interface. While Toca Life World is generally considered a safe app, some child safety organizations recommend that parents closely monitor their child's use of the app and set boundaries for screen time.
On top of the solutions we suggested to keep your child safe on Toca Life World, using parental control apps like Safes can help ensure the safe and responsible use of apps like Toca Life World.
How Can Safes Protect Children Against Inappropriate Apps? 
According to the American Academy of Child & Adolescent Psychiatry, parents should be aware of their child's online behaviors and use parental control tools to set limits and monitor their online activities. So, if you're worried about your kid accessing inappropriate or harmful apps and games on their phones, tablets, or computers, you may want to consider using a parental control app like Safes.
Safes allows you to block particular apps and games on any platform, including Android, iOS, Windows, and Mac. With Safes, you can filter adult content, track your kids' usage, and monitor how they're using their devices. This way, you can ensure that they're safe and productive online.

Use the links below to learn about how to set parental controls on different devices using Safes:
Conclusion: Is Toca Life World Safe?
Toca Life World is a fun and engaging app for kids. Despite the possibility of stumbling upon some inappropriate content made by users and the risk of communication with other users, children are relatively safe on this app. Toca Life World offers some parental control tools to turn on or off some features, such as in-app purchases. But to guarantee your child's safety, it's necessary to monitor their activity on the app and keep the line of communication open with them. You can use parental control apps like Safes to monitor and control your child's activity on any app and, if necessary, block unwanted ones on their devices.
Returning to the question we asked at the blog's beginning, "Is Toca Life World safe?" The answer is yes, but it is always best to exercise caution and use parental control apps to ensure safe and responsible use of the app and the internet in general.