As your daughter transitions into adolescence, changes in her body, such as the onset of menstruation, can be overwhelming. With the help of period tracking apps, this transition can be made smoother, equipping her with the knowledge and tools to manage her menstrual cycle effectively. In this guide, we'll explore some of the best period apps and introduce what to remember when choosing one for your daughter.
What are Period Tracker Apps?
Period tracker apps are digital tools designed to help track menstrual cycles. These apps are typically interactive and allow users to log information related to their menstrual cycle, including the start and end dates of their period, symptoms experienced, and the flow rate. Period tracking can help individuals understand their body and cycle better and can also assist in identifying any changes that could signal potential health issues.
Why Do Young Girls Need Period Tracker Apps?
The onset of menstruation is a significant milestone in a girl's life. However, understanding and managing menstrual cycles can be challenging, especially for young girls beginning to experience this change. Period tracker apps can provide an easy and convenient way for girls to monitor their menstrual cycles, anticipate their periods, and understand the patterns and symptoms associated with their cycles.
Considerations When Choosing a Period Tracker App
When selecting a period tracking app for your daughter, there are a few important factors to consider:
Age-appropriate Content: Many period tracking apps are designed with adult women in mind and may contain adult-oriented content, including information on fertility, sexual activity, and contraception. Hence, it's crucial to choose an age-appropriate app that does not expose your daughter to mature or explicit content.
User-friendly Interface: The app should be easy to use, with a user-friendly interface. It should allow your daughter to easily input her cycle data and should provide clear and understandable insights.
Cost and Features: While there are many free period tracking apps, these versions may be limited in their features or may contain advertisements. Some apps offer premium versions that provide additional features, such as personalized insights and ad-free experiences. It's essential to consider the cost and features when choosing an app.
Privacy and Data Security: Given the sensitive nature of the data being entered into these apps, choosing an app that prioritizes user privacy and data security is crucial. Be sure to read and understand the app's privacy policy before use.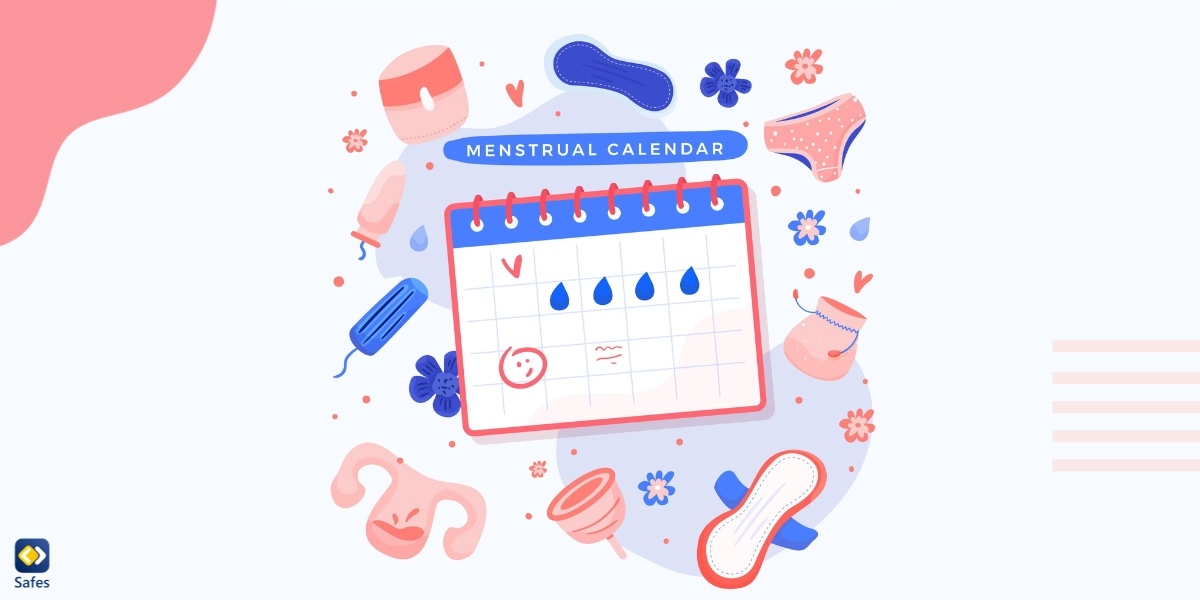 The Best Period Tracker Apps for Young Girls
Let's delve into some of the best period tracking apps suitable for young girls:
MagicGirl Teen Period Tracker
Designed specifically for young girls, the MagicGirl Teen Period Tracker app is an excellent tool for tracking menstrual cycles. The app is highly user-friendly and includes animations and a journal function, making it both functional and fun. The app also offers parental controls for an extra charge, allowing parents to disable some adult features.
My Calendar Period Tracker
The My Calendar Period Tracker app stands out for its customizability and discretion. It allows users to set a password and choose discreet period reminders. It also enables users to disable the fertility, intercourse, and pill info, making it suitable for younger users.
Easy Period – Lite Tracker
If simplicity is what you're seeking, the Easy Period – Lite Tracker app is a great choice. As the name suggests, this app offers a basic and straightforward period tracking function with no additional features or content.
DotTracker
Created by a mom, the DotTracker app offers a safe and simple period tracking solution for young girls. It's straightforward, with no adult content or community features, making it a perfect choice for young girls starting to track their periods.
iPhone Health App
For iPhone users, the built-in iPhone Health App offers a convenient way to track periods. It's probably the best free period tracking app because it's already on the iPhone, and there's no need to download it. However, it's essential to note that the period tracking feature in the iPhone Health App doesn't offer the same level of detail and customization as some standalone period tracking apps.
Introducing the Safes Parental Control App
While period tracking apps can be incredibly useful for young girls, it's equally important for you to ensure your child's digital safety. The Safes parental control app is a valuable tool that allows you to monitor and manage your child's internet and device use.
With Safes, you can ensure your child only accesses appropriate and beneficial apps and websites. It provides comprehensive monitoring and management features, including app usage tracking, internet filtering, and screen time management.
Safes is available in two plans: free and paid. While the free version can answer most of your parental control needs, for utmost protection, we suggest subscribing to the paid version, which is very affordable. Download Safes from our website or Google Play and App Store. If you wish to learn how to put parental controls on a variety of platforms, follow the resources below:
Final Thoughts: Best Period Apps for Your Daughter
Embracing the use of period tracking apps can empower your daughter to understand and manage her menstrual cycle effectively. However, you must help your daughter choose an app that is age-appropriate, user-friendly, and respects user privacy.
Technology can be a helpful tool, but it's not a substitute for open and honest conversations about puberty and menstruation. Encourage your daughter to openly communicate about her experiences and reassure her that she can come to you with any questions or concerns.
Your role as a parent is crucial in guiding your daughter through this critical phase of her life. Help her navigate her menstrual cycle confidently and comfortably by providing the right tools and support.