Sadfishing might be an unfamiliar word to you, but it is nothing new in the world of teenagers. "Sadfishing" refers to the act of intentionally exaggerating or simulating emotional distress online, usually to attract followers' attention and sympathy.
Although sadfishing can occur in adults, it is more common in teens and tweens whose lives are closely linked with social media. They believe that by posting about what is upsetting or hurting them, their followers will pay attention to them.
Parents should be aware of this issue since teens who engage in sadfishing encounter numerous risks beyond the superficial need for attention. Emotional manipulation, mental health problems, and desensitization are some of the detrimental consequences of sadfishing in teens are children.
In this article, we are going to discuss the impacts of this behavioral trend on teenagers and children, as well as recommend some methods for parents to address this issue.
What is Sadfishing?
The word "sadfishing" is a combination of the words "sadness" and "fishing" which is a metaphor for the act of "fishing" for responses or reactions from other people.
Sadfishing occurs when someone uses social media to scream for sympathy and attention by posting personal images or stories. This issue has become more well-known in recent years due to the growth of social media platforms that allow users to share their personal experiences with others.
Examples of sadfishing differ based on the platform but usually have the same components. For instance, a teenager might post an exaggerated post or story on Instagram about a recent breakup or heartbreak with crying and sad emojis. Or write a tweet about not passing an exam on Twitter.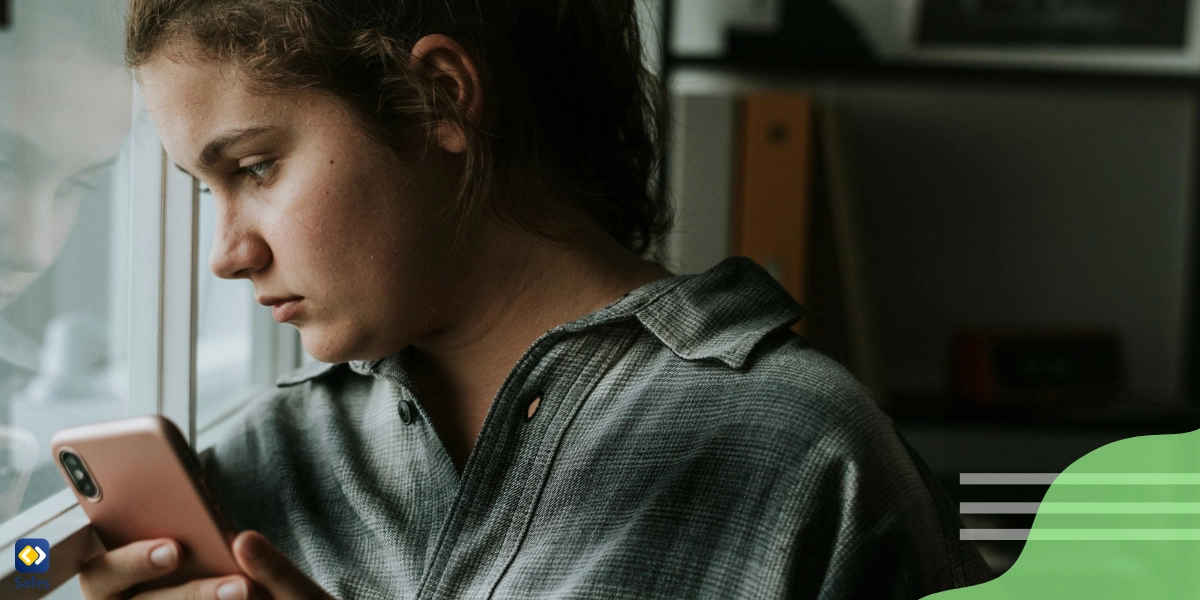 The Potential Effects of Sadfishing on Children
Even though it's crucial to encourage children and teens to express their emotions and ask for help when they need it, sadfishing can be damaging to them. They may even experience a range of emotional impacts, both immediate and long-term, because of their online behavior. The following are some ways that sad fishing might affect teens and children emotionally:
Emotional disconnect: Over time, the act of portraying false emotions on social media platforms can lead teens to a disconnection between their real feelings and the ones they portray. Their ability to understand and express their real emotions might be hindered.
Anxiety and stress: The pressure to constantly generate engagement and sympathy from online posts can lead teens to increased anxiety and tension. Because they are worried about maintaining a particular level of response from their followers.
Validation dependency: Teenagers who engage in sadfishing frequently might depend on online validation and sympathy to feel worthy. This may result in low self-esteem and a constant demand for outside validation.
Disrupted offline relationships: Teens who prefer online interactions over face-to-face connections may neglect offline relationships to seek validation online.
Moreover, because of the nurture of seeking attention and sympathy in social media, sadfishing can lead to cyberbullying and online harassment. online predators are looking for girls and boys who are vulnerable and hopeless to gain their trust. Then they can deceive teenage girls and boys and access their personal information including their photos, phone numbers, and home addresses.
Identifying Sadfishing Behavior
Parents can protect their teens and children against the negative impacts of sadfishing by detecting signs of this behavior. Here's guidance on what to look for:
Sudden shifts in tone: Be careful about dramatic shifts in your child's online tone. If they mostly share positive content but suddenly start posting about emotional distress, it might be a sign of sadfishing.
Frequent personal struggles: If your teens frequently post personal issues or emotional distress on social media, they may want to seek attention from others.
Comparison with others: If your teen compares their problems with others, it could be a way of getting others' attention and highlighting their emotional distress.
Excessive sharing: Teens who are seeking emotional interaction share personal and sensitive information too frequently.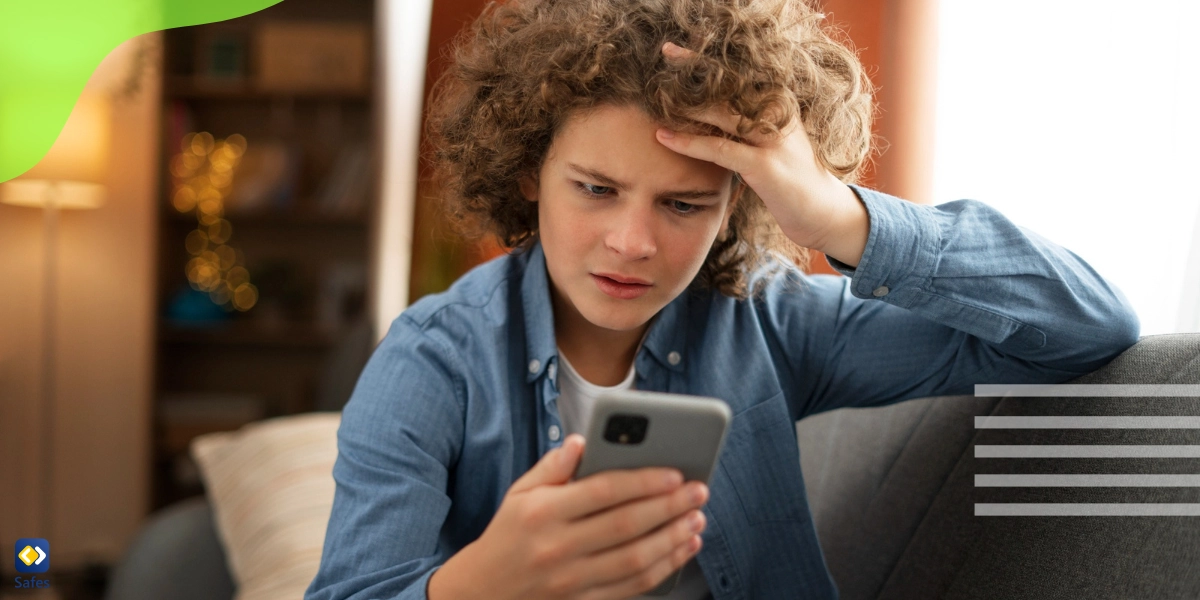 Tips for Parents to Address Sadfishing
Supporting teens and children who are victims of sadfishing requires open communication, education, and nurturing healthy online behaviors. By implementing these methods, you can navigate the risks of sadfishing in your teens.
Promote offline connections: Instead of seeking attention on social media platforms, encourage your teens to participate in offline activities and hobbies like reading books and hanging out with friends.
Open communication: Provide a suitable space and discuss the impacts of social media with your teens. Listen to them actively and let them share their thoughts and ideas about this issue.
Model healthy online behavior: Show them how to engage positively and constructively on social media platforms by setting an example in your online interactions.
The Role of Parental Control Apps
The best solution for addressing sadfishing concerns is to install parental control applications. These apps can handle sadfishing issues by providing features that let parents monitor, guide, and promote healthy online behavior. Parents can use the default parental controls on teens' devices. Read our resource pages to get more information:
Also, parents can use a third-party parental control app like Safes. Then they can monitor their teens' online activities, manage their screen time, and block all apps immediately. You can download it for free on iOS and Android.
Conclusion
Overall, in the realm of online interactions sadfishing is a critical subject that needs parents' attention. As a parent, if you want to protect your teen from the negative consequences of sadfishing we mentioned some tips on how to address this issue. Having open communication with your children, promoting offline connections, and making them aware of the online risks are some of these mentioned methods.