Accountability apps aim to help people track habits by tracking them together. For example, a group of friends might agree to run every day for 15 minutes. An app can track this and let them know if someone hasn't performed their task. In short, accountability apps are task-tracking apps for groups of people. Though like many apps in this day and age, there are too many variations to count. Some apps, also known as shameware apps disguise themselves as accountability apps and target vulnerable parents, encouraging them to spy on their children and their spouse. Now, there's a difference between a parental control app and spyware. In this article, we'll talk about the difference between accountability apps, shameware apps, and spyware.
What are Accountability Apps?
Accountability apps are designed to keep you, for the lack of a better word, accountable. Some of them give you daily reminders while others might feature to-do lists. The best ones usually allow you to share progress with friends, making you feel accountable to others, and in the process, increase your chances of ticking off that checklist.
Accountability apps can be general to-do lists that are highly customizable. Some can be quite task-specific, focusing on either a certain topic such as fitness or managing money, or a really specific task like organizing emails.
The Rise of Spyware and Shameware Apps
Spyware refers to apps and software that are installed on a device and covertly monitor the user's activity. Spyware can be used to monitor a family member, a spouse, a competitor, or even a complete stranger. In our article titled "Are Parental Control Apps Illegal?", we've explained the difference between parental control apps and spyware, and also the different types of parental controls. The most important differences are:
Parental control apps are used with the child's knowledge (the Safes Kid app can literally be seen by your child).
Spyware is used on other adults while parental control apps are for children.
Spyware tries to be invisible by not allowing any controlling features while parental control apps allow parents to interfere, such as blocking keywords in search.
Parental control apps streamline a process recognized by most companies to be necessary. For example, many apps and operating systems have default parental controls such as Windows parental controls. Compared to default parental controls, parental controls apps are more effective.
Shameware refers to apps and software that shame a person into getting rid of an addiction, generally an addiction to porn. Shameware apps can be disguised as accountability apps and parental controls apps.
Shameware apps have specific features that you can recognize them by:
They talk about purity, integrity, and use vague moral language.
They include options such as monitoring children to disguise their problematic features.
Their focus is on monitoring adults, and you can see this on their websites and marketing.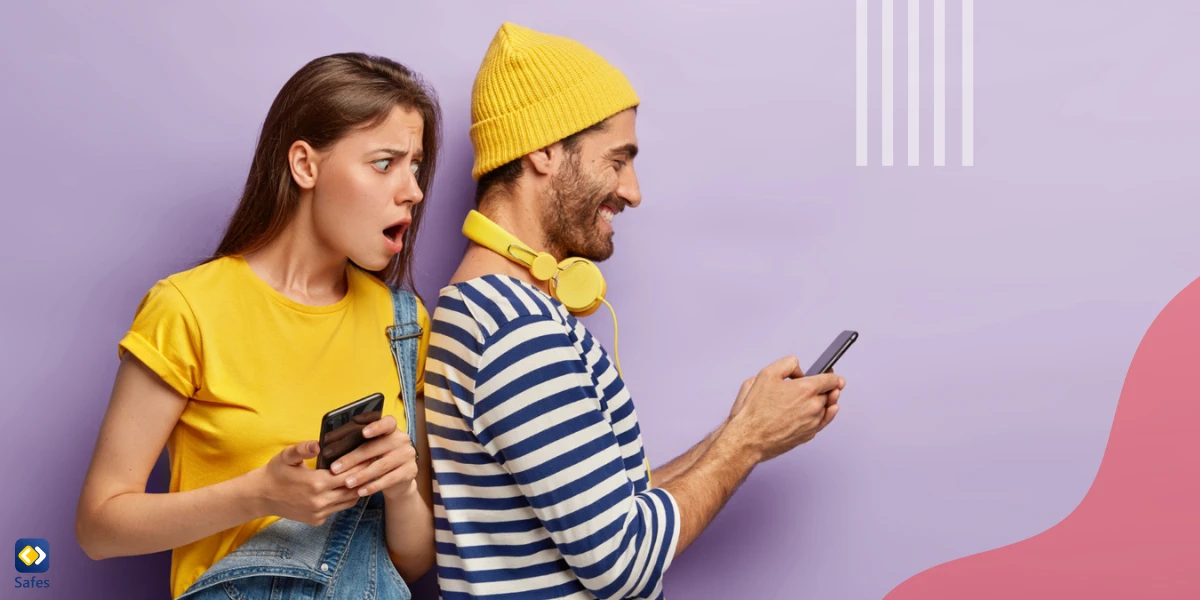 Why are Shameware Apps Wrong?
You might be asking why shameware apps are wrong. After all, many parental control apps are effectively trying to stop children from being exposed to porn, so why not do the same with adults? Why not even use shameware apps on children?
Let's first talk about adults. Porn addiction can become a serious problem for adults and a burden on their mental health. The right way to address this topic is to talk about it, and if it is an addiction, talk to a professional. Shaming doesn't help an addict, especially if it's shaming them to their spouse. If there is no addiction to porn and there's a misunderstanding between a person and their spouse as to whether porn is immoral, cheating, or there's something else wrong with it, an open conversation is the first solution. Spying is not the answer.
In the case of children, a case can be quite easily made that, given the option, a parental control app is better for monitoring children than a shameware app. Parental control apps are designed with children in mind, and they grant parents the toolset to deal with problematic behavior. They also open a channel of conversation between parents and kids. Shameware is based on the premise of being caught. Shameware apps have a gotcha mentality and they brew this mentality in the minds of the parents and children they use them.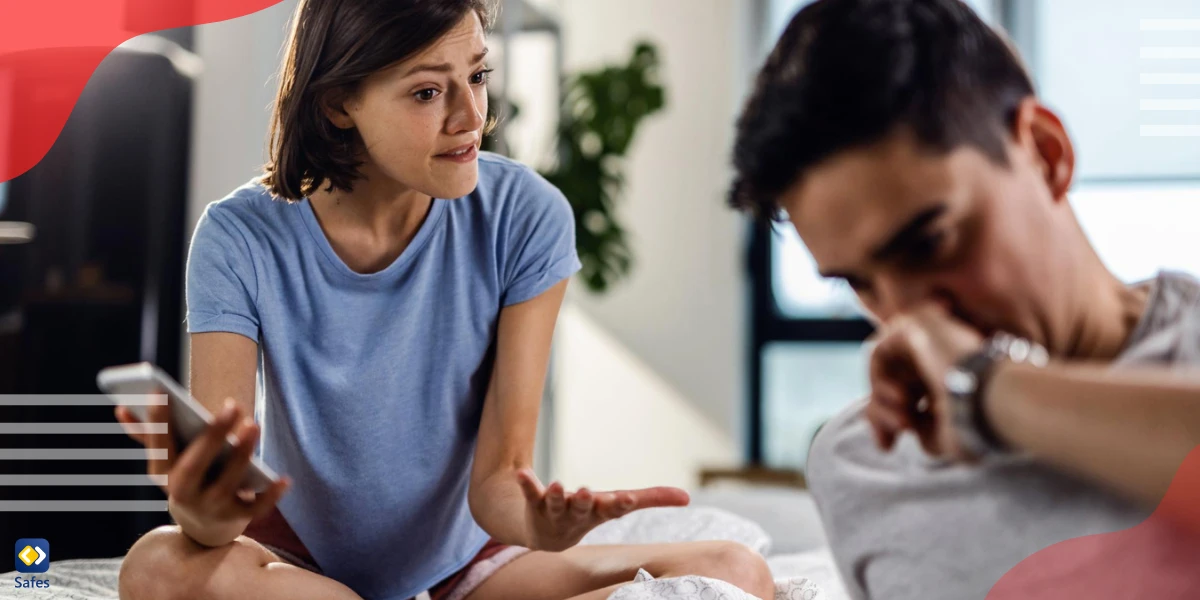 Conclusion
Shameware apps are terrible choices for any relationship, whether it be used for a spouse, a child, or a friend, and it should be a sign of toxicity going on. Luckily, shameware apps come with awesome red flags that can be spotted quite easily, as long as you don't fall for the accountability app trap. Don't get us wrong, there are amazing accountability apps available right now, shameware just isn't part of the list.
Parental control apps like Safes keep parents informed of their child's digital and physical well-being while also setting a framework for parent-child communication. There is no misunderstanding and all children that use Safes know that their phone is being monitored and we encourage parents to talk about the app with their children. Safes is available on iOS and Android for you to try today.