"What does almond mom mean?" is the question that came into your mind when you read this heading. An almond mom is a parent who is stuck in a dieting culture. In other words, she thinks that appearance and body shape are more important than physical, psychological, and general well-being.
This is closely related to fatphobia, and she may transfer it to her children. Although the mother thinks that she is doing something good for her children because she sets strict and healthy rules on children's diet habits, the fact is that she is traumatizing her children.
Diet culture is a set of attitudes and beliefs that prioritize thinness. It can have significant and complex emotional impacts on parents and children.
In this blog, we will define almond mom's meaning in detail and explain what diet culture is as well as introduce some solutions.
Understanding Diet Culture's Influence
Diet culture ideology elaborates on the importance of having a thin body while being healthy and it assumes those with larger bodies are unhealthy. Labeling foods good or bad, limiting entire food groups for being "unhealthy", and feeling unattractive due to your body are some examples of diet culture.
There is a relationship between diet culture and eating disorders. As you limit more food groups, you are at risk of potential eating disorders.
Diet culture can affect your body and your mental health negatively. Here are some of its effects:
Increasing feelings of shame and guilt
Causing depression and anxiety
Losing weight rapidly
Weakening immune system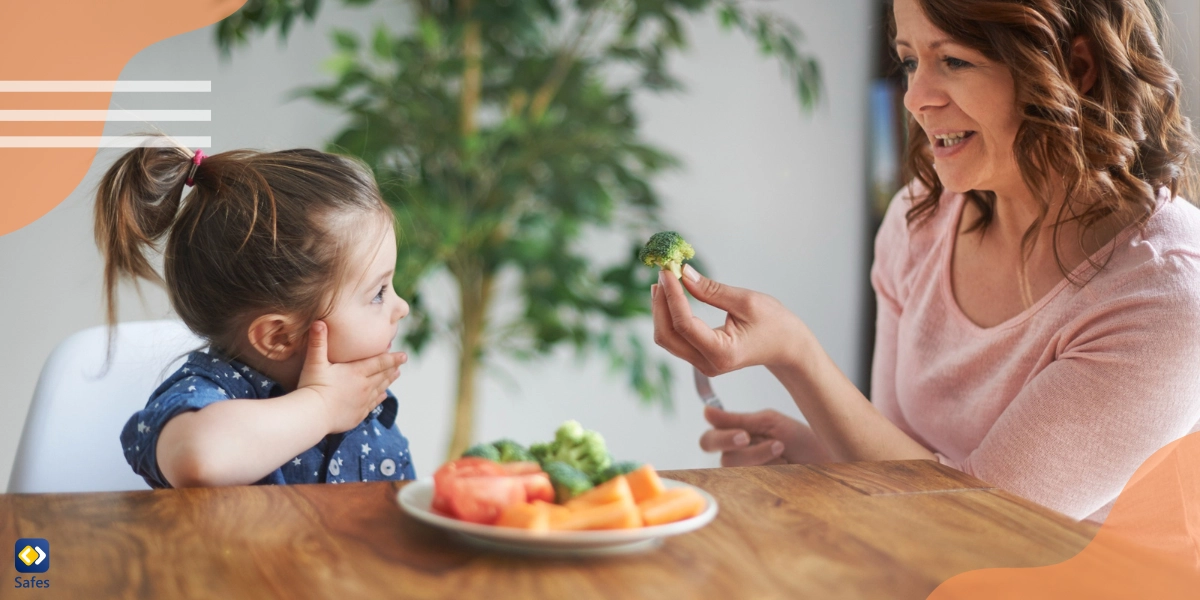 The Emotional Toll on Almond Moms
Parents who adhere to diet culture may encounter a variety of emotional challenges that affect their well-being and their interactions with their children. Let's look at some of these impacts in detail:
Impact on Parent-Child Relationships: If children recognize that their parents pay more attention to appearance and dieting than children's emotions, the parent-child relationships will be damaged.
Social isolation: Parents who follow a diet culture might avoid social situations involving food because they are worried about not following their diet.
Impacts on children: Children might be influenced by their parents' dieting; it has negative effects on their development, and they may transfer diet culture to the next generations.
Mental Health and Self-Care for Almond Moms
As previously mentioned, being an almond mom can have destructive effects on mothers and their children mentally and physically. How can almond moms navigate the challenges associated with this issue?
Here are a few strategies that can be helpful to cure this disorder.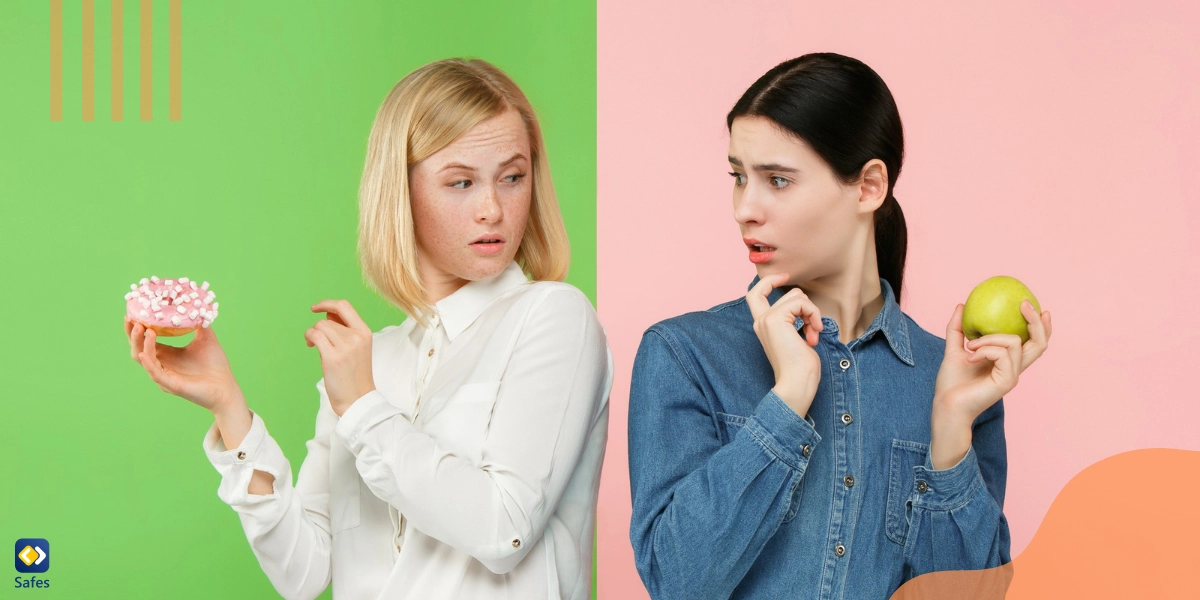 Breaking Free from Diet Culture
If you want to get away from diet culture, you have to change your mindset.
Instead of following strict diets, pay attention to your body's natural hunger.
Eat food for enjoyment and nourishment rather than focusing on the intake of calories.
Avoid labeling foods "good" or "bad" because all foods could be incorporated into a balanced diet.
Your primary concern should be your overall health and well-being, not just weight loss.
Be confident and think positively about your body.
Building Resilience in Children
Children could be influenced by their parents' diet culture especially if they have an almond mom. They may think about their body shape negatively and they might even go on extreme diets to become thinner, which is dangerous for their body.
To prevent these negative impacts, parents should help their children to be adaptable. Here are some methods for building resilience in children:
Teaching children emotional intelligence and resilience: By learning these two skills they can navigate challenges better and their problem-solving skills would be improved.
Improve children's self-esteem: Use positive language when describing their bodies and tell them that all bodies in different shapes and sizes are beautiful.
Creating a supportive and non-judgmental family environment: Listen to children actively without judging when they are sharing their thoughts and ideas.
Supportive Communities and Resources
Joining online and offline groups that encourage parents to reject diet culture can give almond moms access to helpful information and guidance. Participating in social media groups and online workshops about body positivity and intuitive eating would be beneficial for parents.
Furthermore, there are some books, podcasts, and organizations that focus on mental health and body positivity.
Parents with the same issues can create a supportive community to share their stories and experiences with others. They can share their struggles with diet culture and body image in addition to recommending some solutions to solve these problems.
Technology and Mental Health Support
Although almond moms can be the main cause of diet culture in children, technology and the Internet can worsen this problem. When children follow celebrities and models on social media platforms, they may be influenced by their body shapes which leads them to go on extreme diets.
Parents can protect children from these dangers. Parents can use the default parental controls on children's devices. Here are our resource pages that you can check to get more information:
Moreover, parents can use a third-party parental control app like Safes to monitor their children's online activities, manage screen time, and block all apps instantly. It is available to download for free on iOS and Android.
Conclusion
Overall, we explained what almond mom is, and we considered the effects of diet culture on the parent-child relationship. If you want to kick diet culture out of your life and protect your children from its negative effects, you have four ways. You can join supportive communities, use books and podcasts, build resilience in your children, and install a parental control app.