Parenting is constantly evolving, and new challenges continue to emerge. One such challenge is the concept of a "dusty son." The term "dusty son" has gained popularity on social media platforms like TikTok, sparking conversations about toxic masculinity, gender roles, and parenting practices. This article aims to explore the origins of the term, its various interpretations, and the impact it has had on parenting in the digital world.
What Is the Meaning of Dusty Son?
The term "dusty son" refers to a man or boy who exhibits undesirable traits such as laziness, disrespect, and a lack of responsibility. It is a term that encompasses toxic masculinity and a failure to pull one's weight in various aspects of life. While there is no formal definition, it has become a popular term on social media platforms to describe behaviors that are considered negative or detrimental.
The Evolution of the Dusty Son Trend
The trend around the term "dusty son" gained traction on TikTok, where parents started sharing videos highlighting activities they engage in with their children to counteract the influence of "dusty son" behavior. These videos often feature a parent giving the camera a warning look, indicating their commitment to raising their child differently. The hashtag #DustySon has garnered over 101 million views on TikTok, with many of the videos created by mothers.
Challenging Gender Roles and Toxic Masculinity
The dusty son trend has opened up discussions about challenging traditional gender roles and toxic masculinity. Parents, particularly fathers, are embracing the opportunity to actively participate in household tasks, childcare, and teaching their children about consent, respect, and equality. By sharing their experiences on social media, parents aim to challenge societal norms and create a more inclusive and equal future for their children.
Signs of a Dusty Son
Identifying the signs of a dusty son can help you understand the behaviors you need to address and challenge. While each individual may exhibit different characteristics, some common signs of a "dusty son" include:
Lack of responsibility and initiative: A dusty son may avoid taking responsibility for their actions and fail to show initiative in completing tasks.
Disrespectful behavior: They may exhibit disrespectful behavior towards others, particularly women, and disregard their boundaries and consent.
Reliance on others: A dusty son may rely on others, particularly women, to perform some tasks and responsibilities on their behalf (such as cooking, cleaning, or taking care of a baby).
Resistance to personal growth: They may resist personal growth and refuse to challenge societal expectations and harmful stereotypes associated with masculinity.
Poor hygiene and cleanliness: A dusty son may neglect personal hygiene and fail to contribute to household chores, creating an imbalance of labor.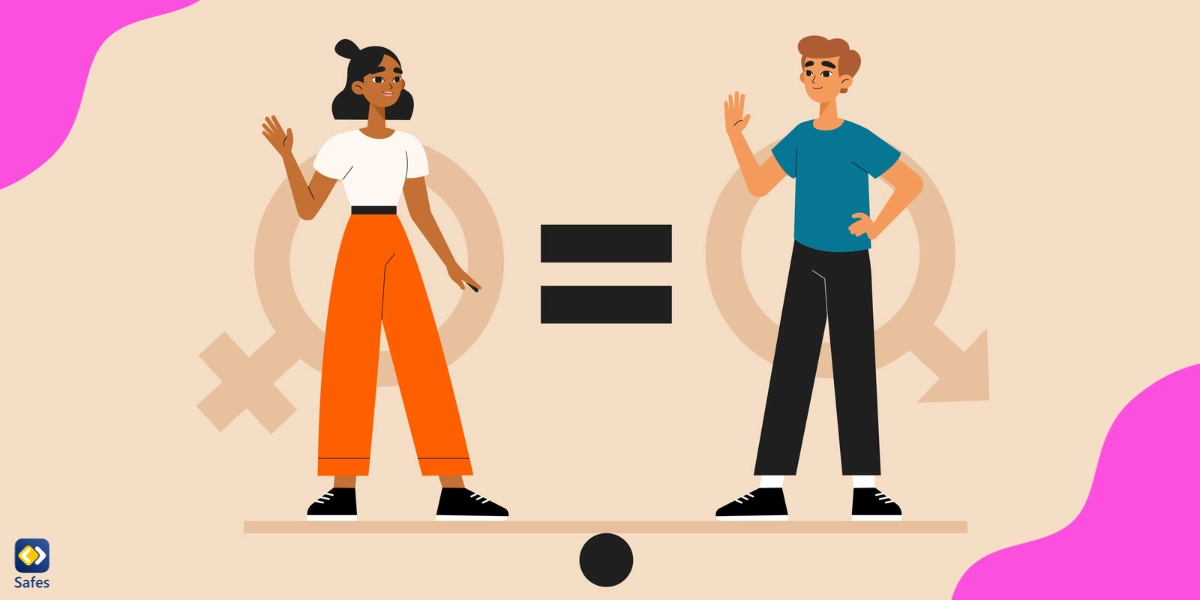 Empowering Parents to Challenge Dusty Son Behavior
As you can see, not all social media trends are harmful or absurd. This trend can make us realize some not-so-good aspects of our behavior and try to set positive role models for our children. Payal Desai, a mother who had a significant impact on the "dusty son" coinage, posts videos on her TikTok account teaching her son essential life skills. In one of her videos, for example, we can see her teaching her son the letter "N," with an overlay that reads: "Teaching my son that no means no so he will be the kind of person to make your child feel safe." Videos like this have initiated a butterfly effect, inspiring parents to fill the gaps in their parenting practices.
So, if you are a mother or father wishing to cultivate positive behavior in your son, you can use these tips and strategies:
Set Positive Examples
You play a crucial role in shaping your child's behavior and attitudes. By setting positive examples and actively challenging dusty son behavior, you can help your son develop healthy attitudes toward gender roles, respect, and responsibility. Engaging in activities that break gender stereotypes, teaching consent and boundaries, and promoting equality at home are essential steps in raising respectful and responsible individuals.
Communicate With Other Parents
Social media platforms like TikTok have become powerful tools for parents to share their experiences and challenge societal norms. The dusty son trend on TikTok has created a supportive community where parents can exchange ideas, learn from one another, and find encouragement. It has also sparked meaningful conversations about toxic masculinity and the need for change in parenting practices. This phenomenon emphasizes the importance of parents communicating with each other. Through communication, you can both learn from other parents' experiences and inspire them with yours.
Be a Digital Parent
Parenting in the digital age poses unique challenges, but it also presents opportunities for growth and learning. It is crucial for you to equip yourself with the necessary tools to ensure your child's safety and well-being. One such tool is the Safes parental control app, which empowers you to monitor and manage your child's online activities, ensuring a safe and healthy digital environment.
The Safes parental control app offers features such as content filtering, screen time management, and real-time monitoring. With Safes, you can create a safe online space for your child, protecting them from inappropriate content that can inspire negative behaviors, online predators, and cyberbullying. Using the Safes app, you can actively engage in your child's digital life, guiding them toward responsible and safe online behavior.
You can install Safes on all devices and platforms—Android and iOS included. You're welcome to download it from our website.
Conclusion: The Benefits of the Dusty Son Trend
The concept of a "dusty son" has sparked important discussions about toxic masculinity, gender roles, and parenting practices. Parents are actively challenging these behaviors by sharing their experiences on social media platforms like TikTok. By setting positive examples, engaging in open conversations, and utilizing tools like the Safes parental control app, you can empower yourself to raise a respectful, responsible, and well-rounded son in the digital age. Together, we can create a world where toxic masculinity is challenged and equality and respect prevail.