The concept of the Fear of Missing Out (FOMO) has evolved in today's digitally linked society. It used to only affect adults, but it has now gotten into kids' lives as well. FOMO, which is fueled by the never-ending stream of online activities and social media updates, can seriously affect a child's emotional health and development. Understanding the Fear of Missing Out's psychology and effects and putting sensible plans into place can assist parents and other adults guide kids through the digital world.
Understanding FOMO in the Digital Context
Young people who use social media platforms regularly experience FOMO, or Fear of Missing Out. On social media, people commonly share the best moments of their lives, including the pleasurable activities they are engaging in, the fascinating places they are visiting, and the events they are attending.
These are realistic Fear of Missing Out examples that happen for most children that have access to social media. When children see these postings from their classmates and peers, they could start to feel left out of these exciting experiences, which might make them anxious or make them think they are missing something important and set unrealistic expectations in children about how life should look like.
Particularly for young children who are still forming their sense of self and belonging, this emotion may be rather strong. They could be concerned that if they aren't continuously logged into social media, they will miss out on opportunities to interact with their friends, participate in events, or keep up with the most recent trends. Parental awareness of this issue and honest communication with their children about their feelings are crucial.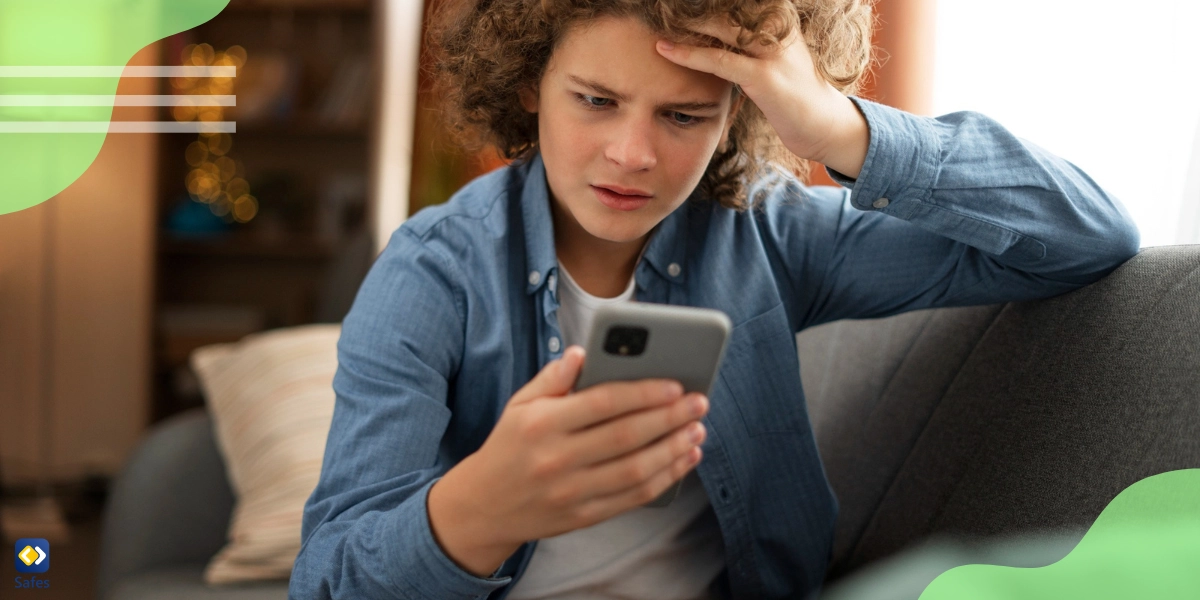 Signs and Effects of FOMO in Children
It's critical to spot the symptoms of FOMO in kids so you can take preventative action. Increased computer usage, restlessness, anger while not connected, and even a drop in in-person social contacts are a few prominent warning signals.
Uncontrolled FOMO can have negative impacts on a child's self-esteem, mental health, and general happiness. For their healthy growth, it is essential to address these difficulties, specifically starting from the relationship between social media and Fear of Missing Out.
The Parent's Role in Combating FOMO
Parents are crucial in assisting kids with managing and overcoming FOMO. For dealing with these emotions, open communication and empathy are the cornerstones. It's crucial to provide a secure environment where kids may feel free to express their feelings. But just understanding FOMO is insufficient; aggressive measures are required. There are a few strategies parents can implement to help their children deal with the Fear of Missing Out.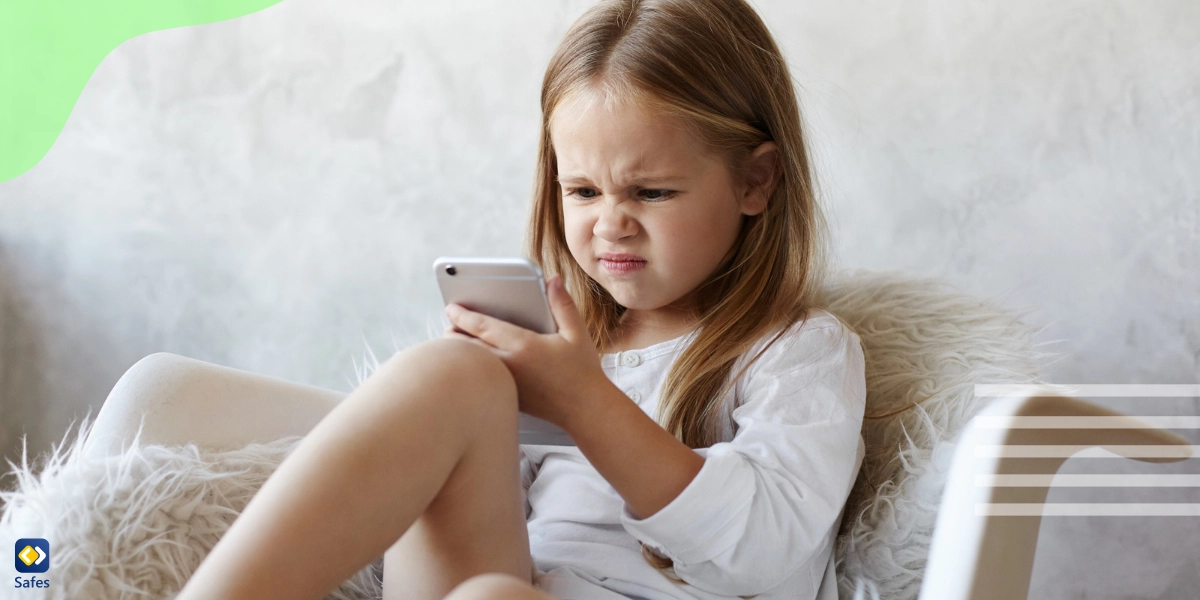 Encouraging Offline Engagement
A potent FOMO remedy is to encourage kids to enjoy offline activities. Encourage children to participate in pastimes, sports, and creative activities away from screens. Family gatherings and bonding activities can provide people a sense of contentment and belonging that transcends online relationships.
Teaching Digital Literacy
Digital literacy is more than simply knowing how to utilize technology; it also involves using critical reasoning and acting responsibly online. Inform your kid about how social media material is vetted. Teach kids to distinguish between reality and the idealistic representations that are frequently seen online. Remind children that individuals only share the highlights of their lives—not the entirety of them—and to be cautious of their emotions when they browse social media.
Building Resilience
Children that are resilient are better able to overcome difficulties, including the psychological effects of FOMO. Encourage them to develop their coping and problem-solving abilities and tell them that it's alright to sometimes miss out. Help them concentrate on their areas of expertise and interest to develop a solid sense of identity independent of internet validation.
Using Parental Control Apps
You can use the parental controls on your child's device such as Android parental controls or third-party apps to manage your child's digital life and help them build resilience towards the Fear of Missing Out. You can use a third-party parental control app like Safes to:
Limit your child's screen time
Set a schedule for the apps your child uses
Track your child's location in real time
Safes has many more features you can use to handle your child's Fear of Missing Out. You can find Safes on multiple platforms including iOS and Android.
Conclusion
It is crucial to assist kids in overcoming the emotional difficulties of FOMO in a world where digital connectedness is becoming more and more essential to our daily lives. Parents may enable their children to develop resilience and a positive relationship with both the real and virtual worlds by understanding FOMO in the context of the digital world, seeing its symptoms, and taking preventive measures. By doing this, we may open the door for a generation that embraces technology while being true to itself.