As the digital world expands, so does the challenge for parents to keep their children safe online. One app raising concerns among parents is Hide it Pro, a vault app that enables users to conceal their personal content. This guide aims to equip you with crucial knowledge about Hide it Pro, addressing queries like "What is Hide it Pro?" "Is Hide it Pro safe?" and providing strategies to ensure your child's digital safety.
What is Hide it Pro?
Hide it Pro, as the name suggests, is an app that allows users to hide their photos, videos, apps, messages, and other digital content, keeping them secure behind a protective layer of encryption. The app cleverly disguises itself as a music player or a volume manager on your child's device, making it difficult for you to identify its true purpose.
The Functionality of Hide it Pro
The Hide it Pro app operates much like a digital lockbox. Once installed, users can easily move content into the app, securing it behind a password or a fingerprint scan. The app then removes the content from its original location, making it invisible to anyone without access to the app.
The app's clever imitation of a harmless app further enhances its stealth. It appears as a music player or volume controller on the device's app list and functions as one too. However, long pressing the app icon or entering a specific passcode leads to the hidden vault.
Potential Dangers of Hide it Pro
While Hide it Pro may seem like a beneficial tool for privacy, it could pose potential risks, especially when used by children or teenagers. The app can provide a secret space for children to hide content they wouldn't want their parents to see, such as inappropriate photos, videos, messages, or apps.
There have been cases where misuse of such vault apps has led to alarming situations. For instance, a teenager might use the app to hide communication with strangers or to conceal browsing history related to harmful online challenges or adult content.
Moreover, secret vaults are notorious for being infested with malware. Using malware, hackers can both harm your child's device and steal their private information.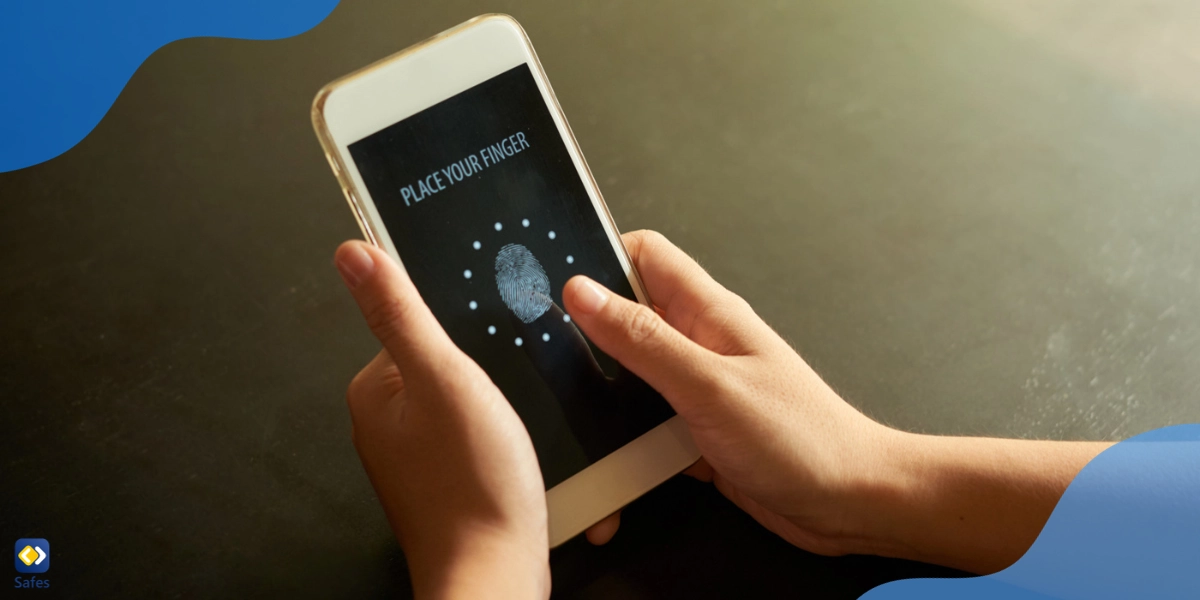 Detecting the Presence of Hide it Pro
Detecting the presence of Hide it Pro on your child's device can be challenging due to its deceptive disguise. However, there are signs that parents can look out for:
Presence of a music player or volume manager app that your child doesn't seem to use for its apparent purpose.
Your child's device showing less storage space available than expected, as the hidden content still occupies space on the device.
The device prompting for a password when you try to open the supposed music player or volume manager app.
Remember, these signs are not definitive proof of the app's presence, but they do warrant a closer look.
Engaging Your Child in a Conversation about Hide it Pro
If you suspect your child is using Hide it Pro, it's crucial to approach the situation with sensitivity. Instead of confronting them directly, initiate a conversation about online safety and the importance of using digital devices responsibly.
Stress the importance of trust and honesty in your family, and explain your concerns about apps like Hide it Pro. Encourage your child to share their thoughts and be willing to listen.
Safes: A Parental Control Solution
To help you monitor and manage your child's digital activities, parental control apps such as Safes can be a powerful tool. Safes allows you to view the apps installed on your child's device and receive alerts when new apps are installed.
Safes also offers an App Blocker feature that parents can use to block potentially harmful apps. Furthermore, it offers a Web Filter feature to block certain websites, providing an additional layer of protection.
Safes offers both free and paid plans. While the free plan can protect your child to a great degree, we suggest subscribing to the paid plan _which is very affordable_ for utmost protection. Feel free to download it from our website or Google Play and AppStore. Also, make sure to visit these pages to learn how to put parental controls on different platforms using Safes:
Tips for Protecting Your Child Online
Use these tips to protect your child on whichever device they use. For more tips, read the article "Crucial Online Safety Tips Every Parent Should Know" on our website.
Educate yourself about the latest apps, games, and digital trends popular among children and teenagers.
Set clear rules about the use of digital devices and discuss the consequences of breaking these rules.
Regularly check your child's device for any unfamiliar apps and research any apps you don't recognize.
Foster open communication with your child about their online activities. Encourage them to share their experiences and concerns.
Conclusion: Watch Out for Hide it Pro
Apps like Hide it Pro present a new set of challenges for parents. However, with awareness, open communication, and the help of tools like Safes, you can ensure your child's online safety. Remember, the digital world is not only about threats but also about opportunities. Equip your child with the knowledge and tools they need to use it safely and responsibly.