While messaging apps may be a terrific way for kids to remain in touch with their friends and family, if they are not properly regulated, they can also present major concerns like as cyberbullying, exposure to sexual information, and contact from predators. This article examines the safety of texting for children, gives a synopsis of JusTalk Kids, a messaging program made specifically for kids, and contrasts its safety features with those of alternatives. It attempts to assist parents in making well-informed decisions about which applications provide the best safeguards so that their child may communicate securely in a monitored setting.
Is Messaging Generally Safe for Children?
Children can interact with friends and family via messaging applications in a convenient and safe way, but parents and guardians must be aware of the hazards and take precautions to keep their children safe. Among the dangers connected to children's message are:
Inappropriate Content: Kids could come across or get unsuitable texts, pictures, or videos from friends, acquaintances, or even classmates. Cyberbullying and exposure to pornographic material are two examples of this.
Online predators: These individuals may try to influence or groom kids into participating in risky or damaging activities. To get your trust, they could pretend to be other kids.
Cyberbullying: Using messaging applications, children may be the target of harassment, humiliation, or threats. Serious emotional and psychological repercussions may result from this.
Addictive Behavior: Excessive use of messaging apps can lead to addiction or distract children from other important activities like schoolwork or physical activity.
Phishing Scams: Children may be more susceptible to falling for phishing scams, where they are tricked into revealing personal information or clicking on malicious links.
Inappropriate Contacts: Children might add unknown contacts, exposing themselves to potentially harmful interactions.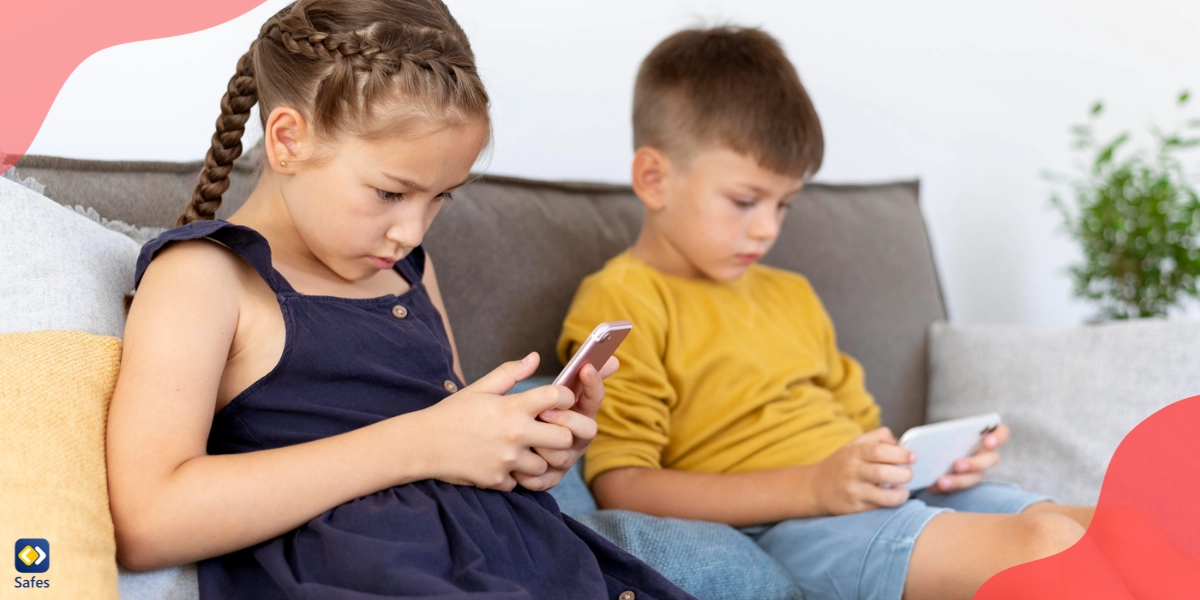 App Overview
JusTalk Kids is a specific version of JusTalk, a messaging app that can also be used for calls, including video calls.  JusTalk is a video calling and messaging app that allows users to make video calls, voice calls, and send text messages. It's available on both Android and iOS devices, and it's commonly used for personal and business communication.
JusTalk app users can create accounts, add contacts, and make free video and voice calls over the internet. JusTalk also offers features like group video calling, screen sharing, and the ability to send photos and videos. This makes it a contender of other messaging apps such as Messenger, Telegram, and Whatsapp to be used by adults and teens.
What Makes JusTalk Kids App Different?
As of the time of writing this JusTalk app review, the only specific feature that JusTalk Kids has is the ability for parents to add contacts that their child can message or receive messages from. The content of these messages is encrypted for safety just like in JusTalk which also means that they cannot be read and checked for inappropriate words.
Alternatives to JusTalk Kids
The bad news is that there aren't a lot of alternatives to JusTalk Kids for children since most messaging apps are aimed at adults. The good news is that you can use other apps such as parental control apps instead of kid messaging apps to monitor your child's messages as well. Here are some of the best alternatives to JusTalk Kids.
Messenger Kids: Messenger Kids is a kid-friendly version of Meta's (previously Facebook) popular messaging app. The app not only allows parents to have say when their child wants to friend someone, but also allows them to see what their child is sending and receiving. They can also adjust specific privacy settings to give their child more privacy if they wish.
Safes: Safes is a parental control app available across multiple platforms including iOS and Android which allows parents to monitor their child's text messages. It also includes other features that you would expect of a parental control app such as the ability to limit a child's screen time, location tracking, and more.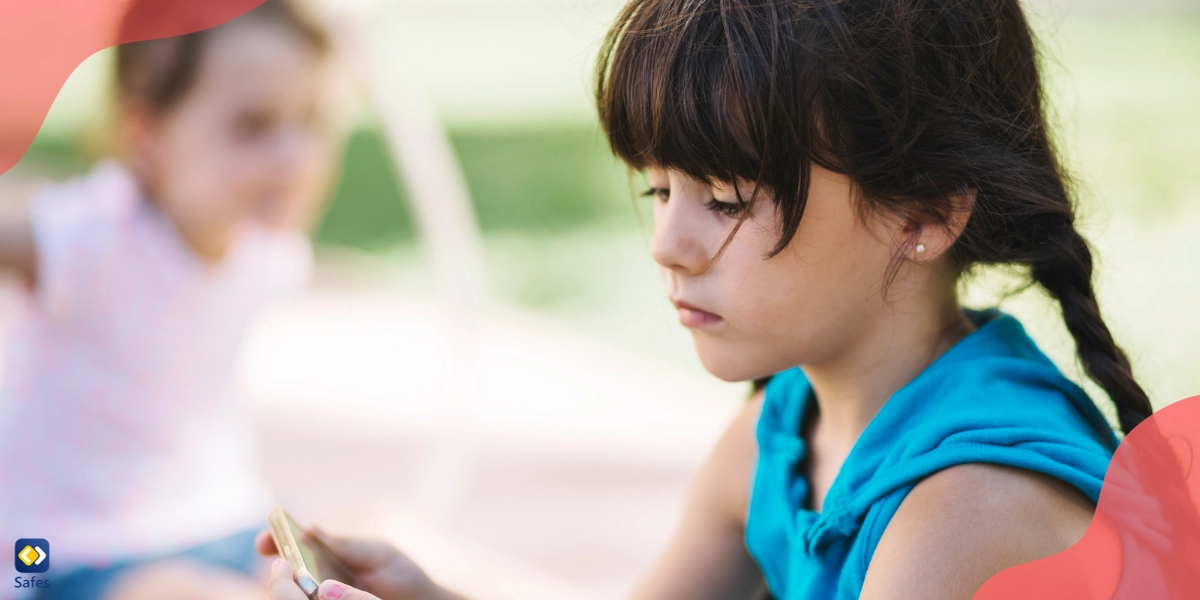 Conclusion
JusTalk Kids is a convenient way of allowing your child to communicate with their family members and friends in a safe environment without the risk of any strangers talking to them. But the downside is that unless you take their phone and see their messages, you won't be able to tell what they're talking about to their friends. Messenger Kids works better in this regard. But at the end of the day, not having a parental control app like Safes always leaves room for danger in the digital world.