Despite the numerous advantages messaging and social media apps have, they can put children at serious risk. Although children use these apps primarily for communication and keeping in touch with friends and trends, they sometimes use them for sexting. Sexing may look harmless on the surface, but it can cause safety and health risks for children. Therefore, in this article, we will discuss what risks sexting causes for children, what makes an app a sexting app, and 6 risky sexting apps parents need to know. 
What Makes an App a Sexting App
In case you're not familiar with sexting, it's exchanging flirtatious text messages, pictures and videos online. While sometimes, people sext for the sole purpose of curiosity or experiencing sexual fantasies remotely, most often, they sext to find a partner they can meet in the world out there. 
Most apps don't wish to be labeled as sexting apps. However, some features can turn apps into hotbeds for sexting. Users look for these qualities when choosing an app for sexting: 
Popularity among youth

 

Ease of finding sexting partners

 

Private messaging features

 

Possibility of texting and sharing pictures and videos

 

Anonymity and privacy protection

 

Disappearing messages

 
These qualities can make almost any social media or messaging app a potential sexting app. However, it's necessary to know that sometimes apps and websites that almost bear no similarity to social media and messaging apps can be hotbeds for sexting. An example is online games with messaging features. Using game apps for sexting might surprise you, but they too are popular among youth with a shared interest; therefore, people might find it thrilling to sext as well as play games.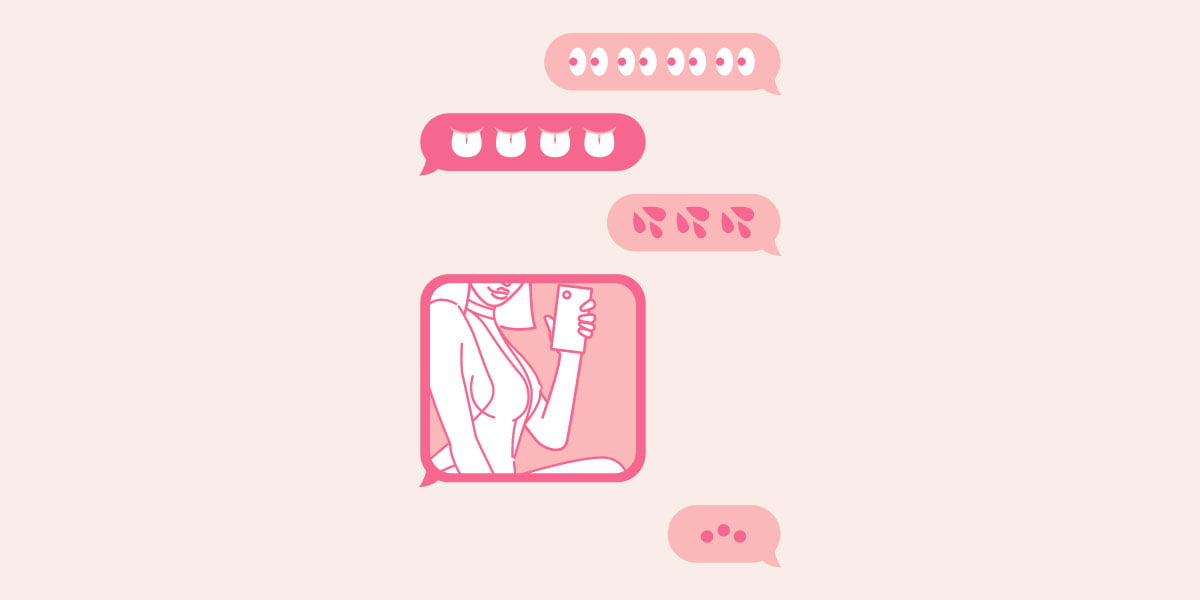 What Are the Risks of Sexting
Some might believe sexting is normal since, in the world out there, people flirt every day. However, sexting has several unexpected risks, such as: 
Losing one's privacy

 

Jeopardising one's character

 

Losing friends

 

Forming dangerous relationships

 

Unsuitable initiation to sex

 

Exposure to predators

 

Cyberbullying

 

Sextortion

 
In the following, we'll discuss each risk in detail. 
Losing One's Privacy
Chatting with a stranger always involves risking one's privacy. It's possible children share some private information such as names, addresses, emails, phone numbers, or locations with total strangers. But in anonymous sexting, children tend to share more personal information that could be used against them, such as sexual preferences and pictures and videos with improper clothing or in improper situations. 
Jeopardising One's Character
It's critical to know that whatever you share online might never go away. That means people your child is sexting with might save a copy of their messages, pictures, and videos which they can share with others and defame your child in communities such as school. 
Losing One's Friends
Children don't always sext anonymously. Sometimes they start flirtatious chats with people they know in person. They should be reminded, though, sexting with a social friend can cause them to lose them as friends. The people they have in their friend zone may start to abandon them because they may not welcome a flirtatious approach. 
Forming Dangerous Relationships
Sexting is, of course, done with the purpose of forming a solely sexual relationship. Sexual relations without emotion, however, could be unhealthy for a young soul since it raises the risk of sexual abuse. 
Unsuitable Initiation to Sex
Like pornography, sexting may not be a suitable acquisition of human sexuality. Children need to be educated about sex before starting their sexual endeavours. While sexting, children can receive messages or content which is inappropriate for them. Moreover, sexting can lead to unpredicted risky actions. 
Exposure to Predators
Child predators can hide their identities and ages online to approach children for sexting. Watching the movie 'Trust" is a must for parents and teenagers alike. This 2010 movie, directed by David Schwimmer and starring Clive Owen, depicts how a teenage girl sexting with a much older man who fakes his age leads to a devastating tragedy.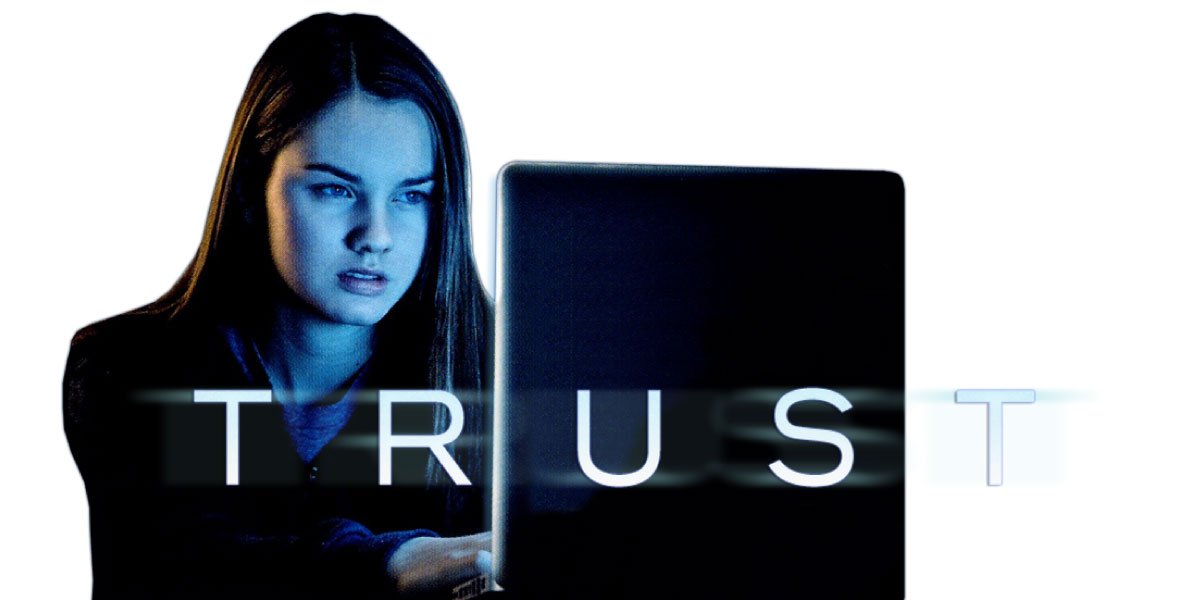 Cyberbullying
The messages, pictures, and videos children share while sexting can be used against them by cyberbullies. Sometimes strangers or people your child knows can divulge or threaten to divulge what your child has sent them. Cyberbullying has devastating results on children. To learn more, read "What Are the Effects of Cyberbullying" on our blog. 
Sextortion
People with evil intentions may use the pictures, videos, or messages your child has sent them for sextortion. Sextortion is the case when a predator demands sex or (more) sexual pictures and videos from a victim in return for not divulging their private data (in this case, nudes). 
Risky Sexting Apps Parents Need to Know
Now that you know what sexting is, what makes an app a sexting den, and what harms sexting can cause, let's introduce 6 risky sexting apps that you as a parent need to keep an eye on. We intend to discuss popular apps that most parents regard as harmless but are, in fact, risky. That's why we don't cover apps and platforms like SextMessenger and Omegle, initially designed for sexting and dating online.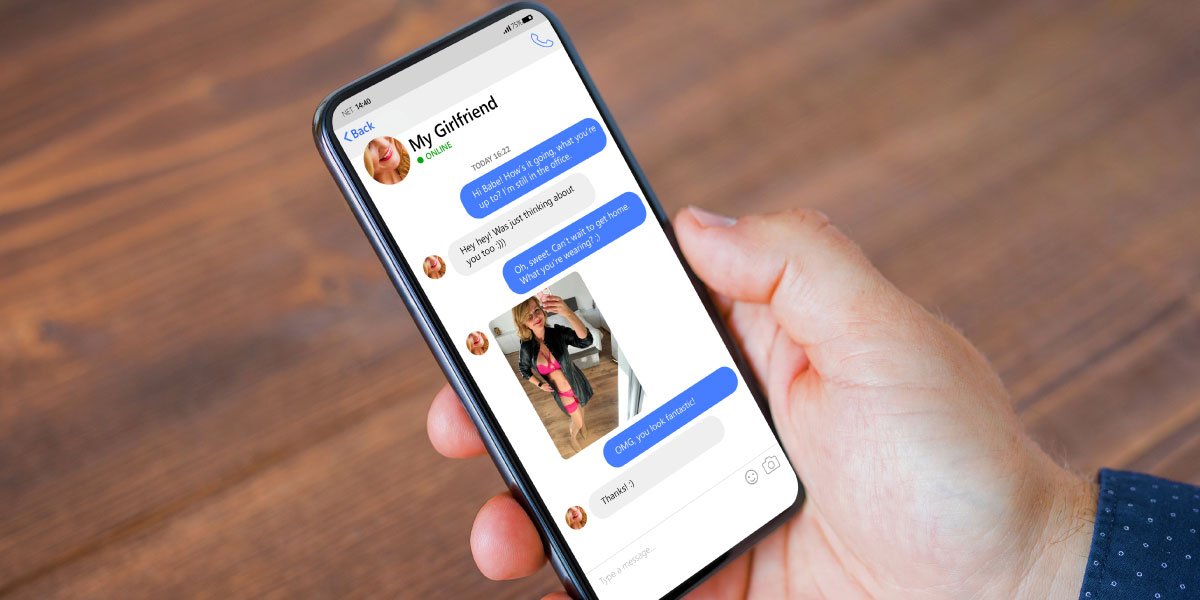 Tinder
Tinder is a well-known and popular dating app. It works by suggesting users live in the vicinity for dating. You can like or dislike their pictures, and if they happen to like you back, then you're a match and can chat with each other. Although it restricts people under 18, many underaged children fake their ages to join the app. 
By no means is Tinder suitable for minors. Sexting aside, Tinder can harm children psychologically by having others judge them based on their appearance. Therefore, Tinder must be of the top banned apps on your child's phone. 
Snapchat
Snapchat is recognised by many as "the" sexting app. Snapchat has taken this notorious nickname mainly because of its key feature, disappearing messages. When you start a chat on Snapchat, you can set a time limit for messages showing in the discussion. After a maximum of 24 hours, everything, including the pictures and videos you've shared, will vanish. This feature makes sexting easy since there would be no trace of sexters' dirty messages. Moreover, it's easy to find friends on Snapchat. On top of your phone contacts, Snapchat shows strangers you can get in touch with. 
Because of its multiple fun features, Snapchat is extremely popular among teenagers. This application, however, poses numerous safety and health risks to children. Although Snapchat restricts users below 13, some children fake their ages to join. Albeit 13 is not a suitable age, everyone agrees. For example, Common Sense recommends 16 as the minimum age to use Snapchat. Everything considered, Snapchat is one of the top risky apps you should keep an eye on. 
To learn more about Snapchat's safety issues for kids and how to make it safer, read "Is Snapchat Safe for Kids?" on our blog. 
Kik
You could call Kik the anonymous sexting app because users can start a chat with strangers without revealing their identities. Using Kik, you can begin 15 new conversations with strangers from everywhere and disclose your identity only when you find it proper. Kik's protocol matches people based on their favourite topics. However, for many people, it's just an excuse to sext. Since the messages are anonymous, users dare to say whatever they like without risking recognition. 
Kik is restricted to users below 13; however, it doesn't verify users' age. For the risks mentioned above, we doubt Kik is appropriate for kids older than 13. Therefore, we don't suggest allowing this app on your child's device. 
Telegram
Telegram is many people's favourite messaging app due to its multiple reliable, practical, and secure tools. However, features such as disappearing messages and matchmaking bots can cause safety issues for children. Just like Snapchat, kids can use the disappearing messages on Telegram for sexting. Furthermore, matchmaking bots can introduce total strangers to each other. Bots are, by the way, programs created by independent developers that give extra features to Telegram. 
Telegram's developers have considered the app's safety risks for children. That's why it is restricted to kids below 16. However, not all children enter their ages honestly while signing up on Telegram. Therefore, you need to check to make sure your underaged child doesn't use Telegram. 
To learn more about Telegram's safety issues and how to make it safer for kids, read "Is Telegram Safe for Kids?" on our blog. 
Instagram 
Instagram's popularity (with almost 2 billion users) has turned this social media into a favoured platform for sexting. Instagram is an exciting platform for sharing pictures and short videos, as well as following people, hashtags, and trends. Users can use Instagram's direct messages to sext with strangers or friendsother users. In direct messages, you can send pictures and videos that expire after being viewed once. In addition, you can remove your text messages anytime you want without leaving a trace. Besides, on Instagram, it's pretty easy to make new accounts in case the users you target for sexting report or block your old accounts. 
Instagram restricts users below 13 from joining the platform; however, like other social media, it doesn't verify users' ages. For the risks that involve using Instagram, some people believe it's not appropriate for kids even older than 13. However, following our "4 Steps to Keep Kids Safe on Instagram" can make it much safer. appropriate for kids even older than 13. However, following our "4 Steps to Keep Kids Safe on Instagram" can make it much safer.
Facebook
Facebook is the most popular social media with almost 3 billion users. So, it shouldn't surprise you if many people use it for sexting. Although, according to Pew Research Center, Facebook's popularity among teens has decreased from 71% down to 32% in the past decade, still many kids above 13 pick Facebook as their number one social media to keep in touch and chat with their friends. Moreover, it's effortless to find new friends on Facebook. Other than Facebook suggesting new friends to you (including mutual friends or total strangers), you can look up people in Facebook's search engine. 
To protect your child on Facebook, read "How to Monitor Children's Facebook Use" and "How to Turn on Facebook Parental Controls" on our blog. 
How to Protect My Child Against Sexting
To protect your child against the harms of sexting, first and foremost, you need to have a discussion with your child. Explain to them why sexting is risky for kids. You can use the points we discussed in this article. If they knew the dangers that sexting can put them in, they would be more willing to moderate their communications. 
As explained earlier, the most common breeding grounds for sexting are social media and messaging apps. By suggesting "Safe Social Media" and "Safe Messaging Apps" for kids, you can let them enjoy online communication with friends and family. You can teach "Crucial Social Media Etiquette & Rules for Kids to Follow" to your kids who are older than 13 and can use regular social media. 
Suggested Reading: 
Furthermore, monitoring the apps on your child's phone is necessary. By blocking apps such as the ones introduced in this article, you can protect your child from the harm of sexting apps early on. Of course, it's impossible to keep an eye on kids all the time. Besides, teenagers tend to object to their parents checking their phones or tablets. Therefore, to solve the problem, you can use parental control apps such as Safes.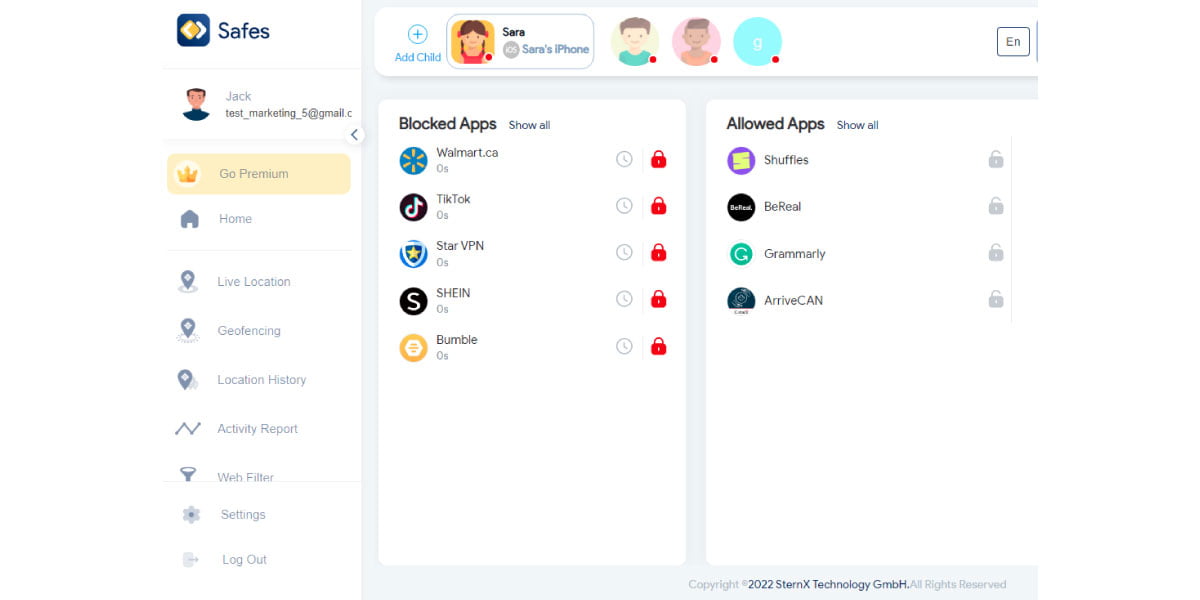 How Can Safes Help Me?
Safes is a parental control app that works on all phones, tablets, and computers running on Android, iOS, macOS, and Windows. Using Safes, you can block inappropriate apps, such as the ones used for sexting on your child's devices. Some of these apps can also be accessed via web panels. So, you can maximise your kid's safety by blocking the web panels too. 
Safes comes with an array of features to monitor your child online and offline. If you wish to learn more about them, check out the features page on our website. If you'd like to give Safe a try, feel free to sign up or download the app and benefit from a 14 days free trial with premium features.