Being mentally healthy during childhood is a fundamental aspect of well-being. Children should be able to reach developmental and emotional milestones and learn healthy social skills during childhood. There are some mental health activities for children that help them to cope with problems better and boost their mental health.
Parents play a huge role in shaping children's mental health and well-being. They can promote good mental health by doing some activities such as supporting their children mentally and emotionally, creating a healthy environment at home, and encouraging them to think positively.
Continue reading this blog to learn more about children's mental development and the methods to create fun and beneficial mental health activities for them.
Tips to Improve Children's Mental Health
Here are some valuable ways to enhance children's mental health. By implementing them, you can give your children the best chance to stay mentally healthy.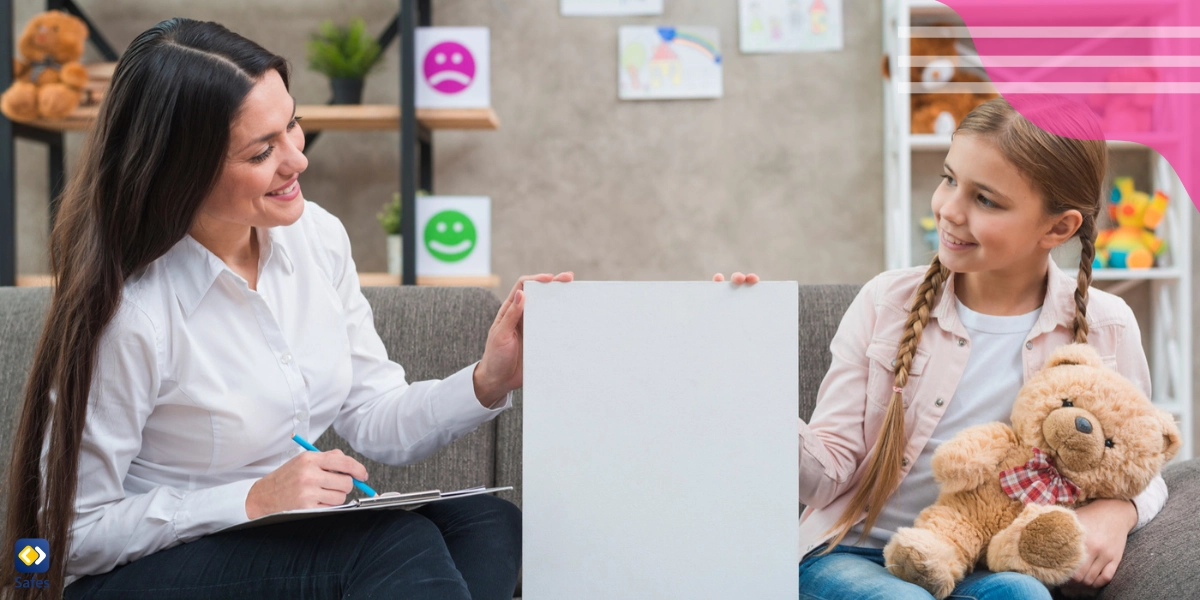 Creating a Supportive Environment
Parents can create a supportive environment for children by having open communication with them. It is a space where parents are active listeners, accept children's viewpoints, and give them supportive feedback. Open communication is a crucial part of the development of children and their psychosocial adjustment.
Encourage your children to express their emotions. It reduces their frustration and cuts down on their behavioral problems. Moreover, it affects children's emotional well-being positively. You can do this by:
Reading stories which the characters experienced different feelings
Asking them open-ended questions
Creating a safe space
Build a strong parent-child relationship by spending quality time with your children and using positive discipline. It directly influences children's emotional and social development which shapes their personality.
Mindfulness and Relaxation Techniques
Children of all ages can use the advantage of mindfulness. When parents teach mindfulness to their children, they equip children with tools to manage stress, overcome challenges, and build self-esteem. You can do it by incorporating hobbies like coloring or sensory games for children.
Providing fun and age-appropriate relaxation activities helps children navigate stress better and be in a good mood. Here are some relaxation techniques for different age groups:
Mental Health Activities for Preschoolers
Mental health activities for kids can develop their social skills from an early age. Activities are:
Playing outdoor games
Coloring
Mental Health Activities for Youth
For primary students these mental activities are helpful:
Mental Health Activities for Teens
Teens can be healthy mentally through activities such as:
Meditating
Reading books
Participation in mental health workshops
Physical Activity and Mental Well-being
There is a connection between physical activity and mental health in children. Doing regular physical activities results in better mental health. It also has positive impacts on children's development and overall well-being. Here are some fun exercise ideas for kids:
Nature yoga: Take your children to a park or an outdoor area and do yoga together.
Go for a hike: Walking long distances in nature with children and exploring outdoors.
Dance party: Turn on the music and have fun.
Doing outdoor activities and playing in a natural environment isn't just enjoyable, it's also necessary for children. It helps them to relieve stress and anxiety and improve their mental health.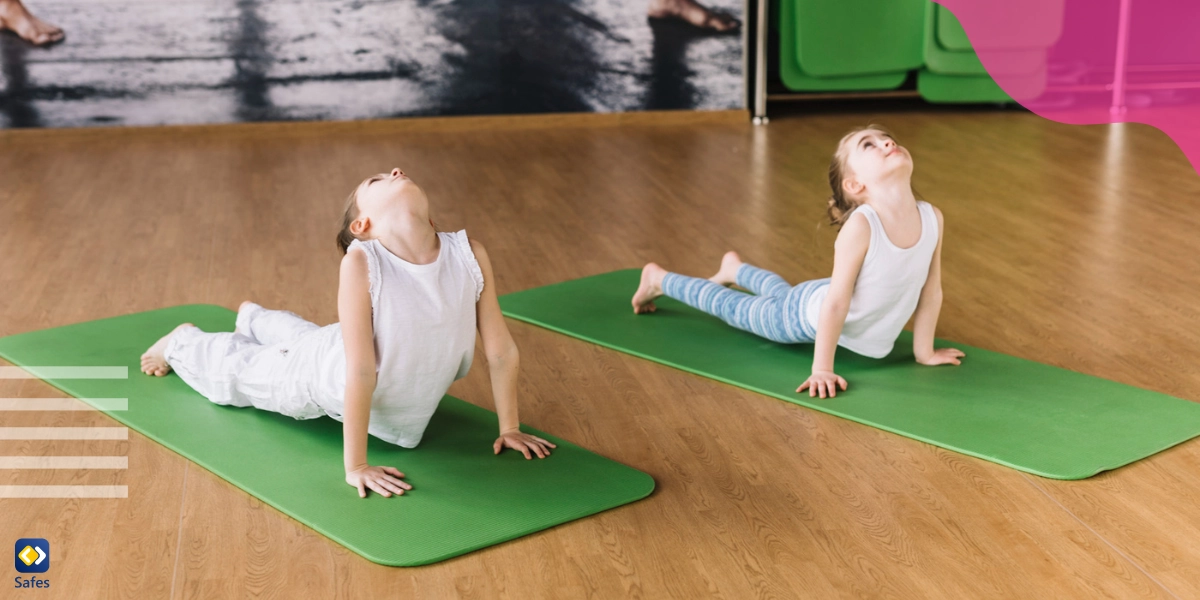 Creative Outlets
Children's creative outlets are activities or channels through which they can express themselves, explore their imaginations, and develop their cognitive and artistic skills.
Creativity can be a kind of therapy for children because they use art to express their thoughts and feelings. It helps children struggling with anxiety and depression.
Creating some creative projects with kids such as finger painting, painting with a nondominant hand, and making crafts are the recommended mental health activities that are enjoyable for them.
Limiting Screen Time and Balancing Activities
Constant exposure to devices like cell phones and tablets can severely affect children's mental health. It causes sleep disorders and depression, and it increases stress.
Parents should set healthy screen time limits for children to keep them away from the harmful effects of increased screen time. This is possible by monitoring their online activities, explaining to them the negative side of overusing technology, and using a parental control app.
Social Interaction and Building Friendships
Nurturing social skills and building friendships can protect children from mental disorders. Participating in group activities would be beneficial too. It fosters social interactions and relationships. Moreover, it reduces stress and improves children's problem-solving skills.
Recognizing and Addressing Stress
Experiencing stress in children is normal. Identifying the signs of stress in children at an early age is a crucial part of their well-being because it can help parents to identify their children's mental health issues sooner.
By observing their behavioral changes, moods, and habits you can understand whether your child is suffering from stress or not.
But if the stress is overwhelming in your child, it is recommended to seek professional help. You can visit a psychologist or counselor.
Utilizing Parental Control Apps for a Healthy Digital Lifestyle
We mentioned several ways to improve children's mental health and overcome related challenges. As previously said, the virtual world and overusing technology have the most negative effects on children's minds.
Parents can use a parental control app to prevent the destructive effects of screen time on children. They can also monitor their children's online activities, ensure their online safety and their mental health.
You can use the default parental controls on your child's device such as Android parental controls or iPhone parental controls. Setting boundaries and limitations on the usage of devices and social media applications can be done by using Safes. Safes is a parental control app available on iOS and Android, that allows you to:
Limit screen time
Instantly block all apps
Set schedules for individual apps
Conclusion
Ultimately, nurturing good mental health from a young age sets the foundation for lifelong happiness. It's important to equip children with the skills to handle life's challenges, grow emotionally, and have positive social relationships. As parents, you can shape your children's mental well-being through intentional actions and behaviors.