The more people rely on social media platforms for socialization and entertainment, the more the rate of online fraud and scams escalates. Catfishing is one of those scams that cost $600 million worldwide in 2020. It is the act of faking one's identity and information to take advantage of a person. Since the young generation is very active on social media, it's important for parents to recognize the signs of a catfish and be aware of the ways to protect their children from getting entangled in it. In this blog post, we'll try to shed light on this worrying subject.
What is Catfishing?
Catfishing is when someone creates a fake persona for themselves by using another person's images and information. The motives behind catfishing vary: A person might engage in catfishing to financially or sexually exploit other people. They might even struggle with internal issues, such as low self-esteem, a negative self-image, or trying to explore their sexuality.
Catfishing may occur on any social media platform or messaging service where unknown people can interact with each other. That's why parents need to be ready and alert when their children get old enough to have an online presence.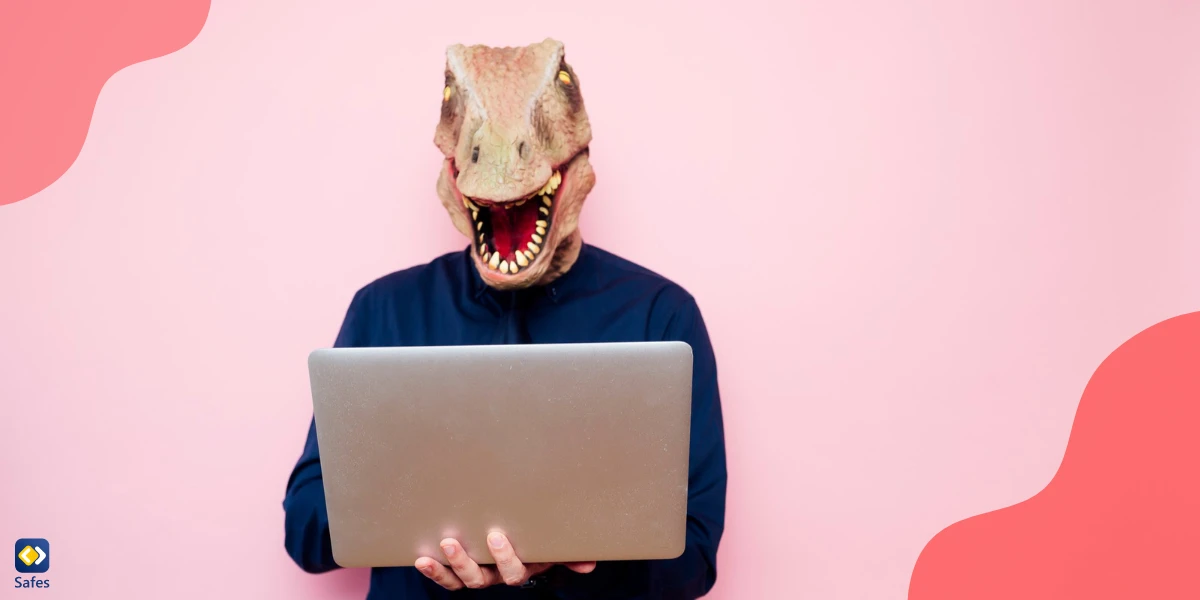 The Dangers of Catfishing for Children
Austin Lee Edwards, a law enforcement officer, started catfishing a teenage girl in 2022. After talking to her for a while online and tricking her into thinking that he was 17, he drove up to the girl's home and murdered three members of her family. Then, he kidnapped the girl and escaped. Luckily the police managed to rescue the girl and arrest the man. This tragic story shows how irreversible the outcomes of catfishing can be.
Compared to grownups, children have lived in this world for a shorter period of time. Therefore, they are less aware of the deceitful nature of some human beings, and they can be easily convinced that the stranger they've been talking to is really the person they claim to be. For the same reason, it can get pretty tough on them when the truth is revealed. The impact of catfishing on children can be divided into three categories: Emotional, physical, and financial.
The emotional impacts of catfishing on children include anxiety, depression, and low self-esteem. When a child trusts someone only to realize that they've been lied to, they can develop trust issues that will negatively influence their future interactions.
Catfishing can also threaten children's physical health and safety. Online predators often look for a chance to gain a minor's trust. And what better way to do that other than impersonating an attractive and trustable person? Online predators then use that trust to lure children into meeting them in real life, which can be life-threatening.
Another way a catfish can affect children is by defrauding them. By faking their identity and gaining a young person's trust, the catfish can trick them into revealing personal data, such as an address or sensitive financial information.
Signs of Catfishing
How can you tell if you are being catfished? There are usually some telltale signs that indicate a person might be trying to catfish you:
They always make excuses when you suggest making video or voice calls.
They seem perfect, even too good to be true.
There are inconsistencies in their stories and personal information.
They try to rush the relationship or express love too quickly.
 They avoid meeting in person when you suggest the location.
The Role of Parental Control Apps
The internet is full of dangers and children don't always have enough experience to detect threats. That's where parental supervision comes into play. Research shows that establishing rules around internet use can affect children's online risk-taking.
Parental control apps are a great way for monitoring children's online activities and ensuring that they're safe. Safes is a parental control app that will cover the safety of your children in all aspects. With this parental control app, you can track their location, monitor their activities on social media, and set screen time limitations. Plus, it doesn't matter what device you and your child are using: Windows, Android, or iOS are all supported by Safes.
Teaching Children to Recognize Catfishing Signs
Now that you know how to tell if you're being catfished, it's time to teach your children to be aware of the signs of catfishing. To do that, you should:
Explain to them what catfishing is without using complex words.
Communicate with them constantly about their online experience.
Nurture critical thinking skills so that they can make wise decisions.
Teach them to be skeptical of strangers.
Engage in role-playing scenarios to practice recognizing red flags.
Emphasize the importance of privacy and not sharing personal information online.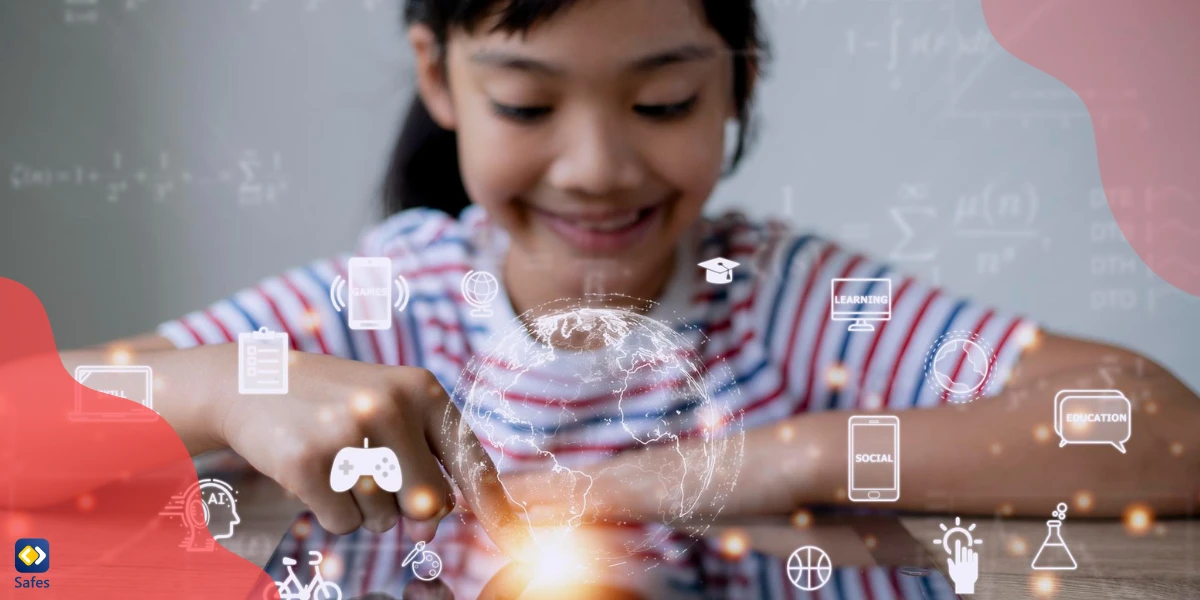 Establishing Safe Online Practices
It's important for parents to teach children about responsible internet use and digital citizenship. Make sure that your child is observing these safety tips:
Creating strong and unique passwords,
Using nicknames instead of real names,
Being cautious about accepting friend requests from strangers,
Reporting and blocking suspicious accounts, and,
Understanding the privacy settings of the social media platform they're using, such as the signs of a catfish on Instagram.
The Importance of Seeking Help
If children are made aware of the dangers that could threaten them online, they might find out that they're being catfished. For example, they could detect the signs of a catfish on Snapchat. However, they might not be able to deal with the issue on their own. That's why they should be encouraged to always share any suspicious incidents with a trusted adult. Also, if you suspect that your child has been the target of catfishing and you see that they're showing symptoms such as irritability, depression, and anxiety, don't hesitate to contact a healthcare professional.
Conclusion
Catfishing is a modern online scam that can pose serious risks to our children. As parents, we need to teach them not to believe everything they see on the internet and be very sensitive about who they're sharing personal information with. Additionally, we need to take an active role in their online lives and make sure that they're safe. So many tragic incidents can be prevented with a little bit of extra care.