Foster parenting is an act of kindness and responsibility, aimed at offering a supportive and stable environment to children in need. The journey to becoming a foster parent is detailed and sometimes even harsh, focusing intensely on the children's safety and overall well-being. For those of you thinking about adoption, you might be thinking what disqualifies you from being a foster parent.  
In this post, we delve into eight factors that serve as potential disqualifications for prospective foster parents. Let's look at each element carefully to make sure all future homes are perfect places for children to heal, grow, and flourish. It's crucial that we ensure each foster home is a true sanctuary of love, safety, and nurturing for every child who needs one. However, before we delve deeper, it's essential to understand the legal framework and requirements governing foster care. This will allow us to navigate the intricate aspects of foster care with more clarity and precision. 
Understanding the Legal Framework and Requirements of Foster Care
The legal labyrinth governing foster care is layered and varies, intricately woven with federal, state, and local strands, especially in the United States. Here, overarching guidelines and vital funding are derived from federal legislation like Title IV-E of the Social Security Act, but the bulk of detailed legislation is reserved for the state level. 
Federal Legislation: The Adoption and Safe Families Act (ASFA) and the Child Abuse Prevention and Treatment Act (CAPTA) lay the foundation, setting broad objectives and requirements for child welfare and funding mechanisms. 
State Laws: States construct detailed eligibility criteria, licensing standards, and procedures, addressing the distinct needs and circumstances of their foster care systems. 
Local Adaptations: Local jurisdictions may introduce nuanced regulations, specific training, and support services, reflecting the unique challenges and resources of their communities. 
The legal framework is meticulously designed to ensure the children's safety and holistic well-being in foster care, rigorously assessing the suitability of prospective foster parents through stringent eligibility criteria. The ultimate aim is to forge a supportive and nurturing environment where children in foster care can thrive amidst security and well-being. To realize this aim, it's crucial to meticulously evaluate prospective foster parents.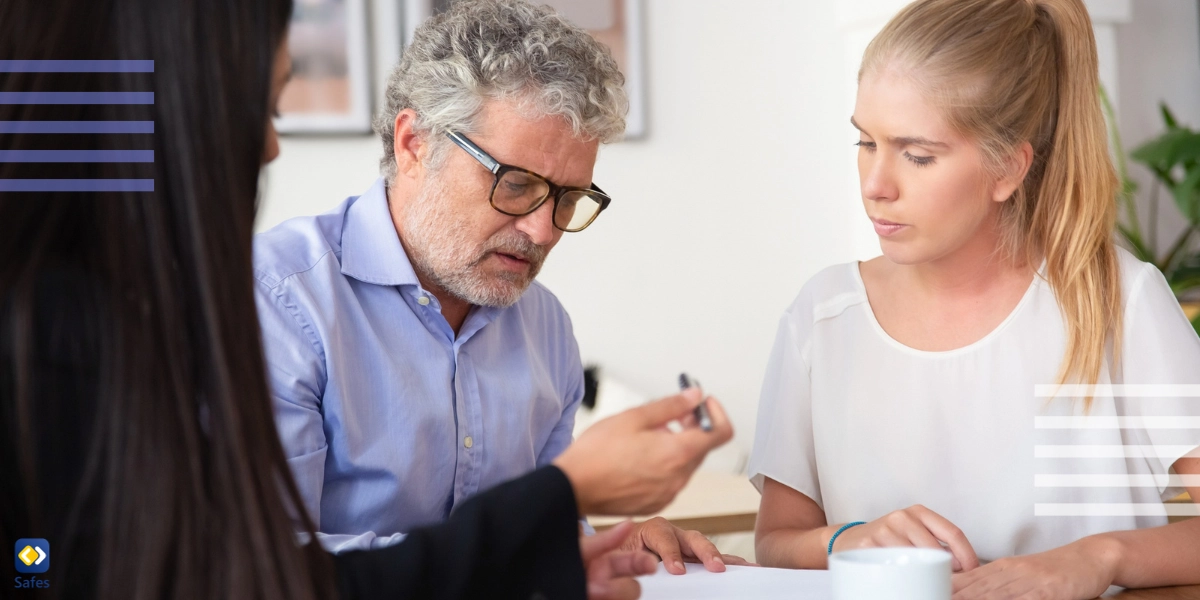 What Are the Reasons You Can't Foster?
When considering prospective foster parents, various factors are evaluated: 
Criminal History
Criminal history disqualifications are crucial in fostering assessments to maintain the child's safety and well-being. A history of violent or child-related offenses is viewed with utmost severity and generally leads to disqualification. The primary goal is to ensure the secure and nurturing environment essential for the child's development is uncompromised. 
While rehabilitation is vital, child welfare agencies must prioritize the immediate safety and long-term well-being of children over the prospective foster parent's redemption. The scrutiny in this regard aims to strike a balance between individual transformation and child safety.
Age and Health Restrictions
Prospective foster parents undergo meticulous evaluations to determine their capability to meet a child's needs effectively. For instance, unmanaged chronic conditions or untreated mental health issues could lead to disqualification. Moreover, age restrictions are crucial; many agencies stipulate a minimum age, often 21, to ensure maturity and stability, and some may also consider the maximum age relative to the child's age to ascertain the long-term feasibility of the fostering commitment. 
  These measures are imperative to safeguard the child's well-being, ensuring the fostering environment is secure, supportive, and conducive to the child's developmental needs, thereby ensuring the highest standards of child welfare are maintained. 
Child Abuse and Neglect History
Child welfare agencies conduct rigorous background checks, with the child's safety as the paramount consideration. This level of scrutiny is necessary to establish a stable and loving environment for children who may have already experienced trauma. 
This strict process reflects the commitment to placing children in homes where they feel secure and are encouraged to heal and grow. It's important to make sure that prospective parents are capable of fostering resilience and emotional well-being in children. 
Substance Abuse and Addiction
Substance abuse can have profound physical, emotional, and psychological consequences on individuals, and these effects can extend to the children in a foster home. Drug addiction can lead to unpredictable behavior, neglect, and an unsafe environment for kids. Furthermore, research published in the Journal of Child & Adolescent Substance Abuse indicates that youth in foster care face an elevated risk of alcohol and drug use. 
Foster care agencies prioritize the stability and security of children, which is why they rigorously screen potential foster parents for any history of substance abuse. While past mistakes shouldn't define someone forever, agencies must prioritize the safety and well-being of the children they serve, leading them to disqualify individuals with a history of substance abuse to ensure a nurturing and secure foster care environment. 
Mental Health and Emotional Stability
A common query is, "Can you foster if you have depression?" It's crucial that applicants with mental health conditions demonstrate their capability to maintain a consistent, nurturing environment, handle stress, make sound decisions, and know how to build self-worth in children placed in their care. The mental health of prospective parents is analyzed in correlation with their ability to foster a positive relationship and a stable environment for children. 
The objective is to identify and support individuals capable of managing their mental health effectively, possessing emotional robustness, and commitment to treatment. This helps ensure the emotional development and psychological safety of the foster children placed in their care. 
Home and Environment Standards
The living conditions must be safe, clean, and conducive to the child's overall well-being, and especially accommodating to the needs of a highly sensitive child. The emotional environment is evaluated to detect any potential domestic conflicts or other unsafe conditions such as extreme clutter or unhygienic surroundings that might be overwhelming for a foster child. The scrutiny involved in this stage is exhaustive, focusing on both physical and emotional aspects of the living environment.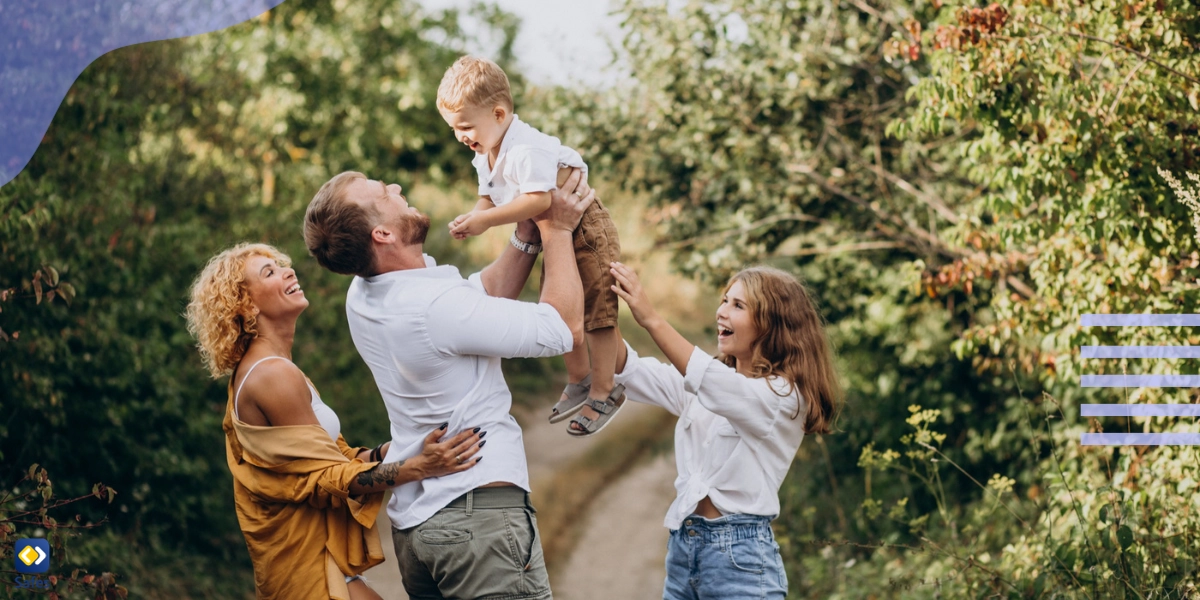 Financial Stability
Financial stability is crucial in fostering assessments. It's not about wealth, but about the consistent ability to meet the child's needs and provide stability. The financial evaluation intertwines with other assessments to ascertain the overall capability to offer a holistic nurturing environment. 
This comprehensive evaluation helps in determining whether parents can provide sustainable support, balancing other aspects of fostering. Financial stability is integral in facilitating a consistent, secure environment, paramount for the child's development and well-being. 
Relationship and Support System
A strong, reliable support network is integral in navigating the responsibilities and challenges fostering presents, including, for example, dealing with a misbehaving child in school. The presence of positive relationships and support structures is often considered a good indicator of successful fostering. 
This assessment component examines the quality and reliability of interpersonal relationships, highlighting the importance of emotional and practical support in fostering. A supportive network aids in maintaining stability and harmony within the foster home, crucial for the child's development. 
Navigating Reconsideration and Appeal Procedures
In the U.S., disqualified fostering applicants have options to seek reconsideration and appeal. Initially, understanding and addressing the concerns raised is pivotal, and applicants can submit a formal, documented request for reconsideration. Consulting legal counsel is advisable for insights and guidance on legal protocols. 
If reconsideration is unsuccessful, a formal appeal can be lodged, wherein a committee reviews the applicant's evidence and clarifications. The emphasis is on cooperation and open communication, allowing applicants to demonstrate their suitability and resolve discrepancies in their applications. 
Ensuring fairness and transparency within the U.S. foster care system relies on a structured process. This process allows for the identification and rectification of issues highlighted during assessments. Moreover, it actively contributes to the inclusiveness and equity of the system, ultimately ensuring a level playing field for every prospective foster parent. 
Enhancing Digital Protections in Foster Homes
Within the detailed framework of foster care, embracing available technology for child safety, such as built-in Windows parental controls, is pivotal. These general features offer a foundational level of oversight over online activities and content exposure. However, to address specific concerns that arise in the context of foster parenting, specialized tools like Safes provide a more tailored approach. 
Safes allows foster parents to enforce a secure and controlled digital environment, effectively managing online activities and filtering inappropriate content, especially for children with histories of abuse or neglect. It serves as a demonstration of commitment for those prospective parents who need to show stability and responsibility in the evaluation process. It's not about violating privacy but fortifying safety and resilience. To further strengthen digital protection in your foster home, download Safes for iOS or Safes for Android.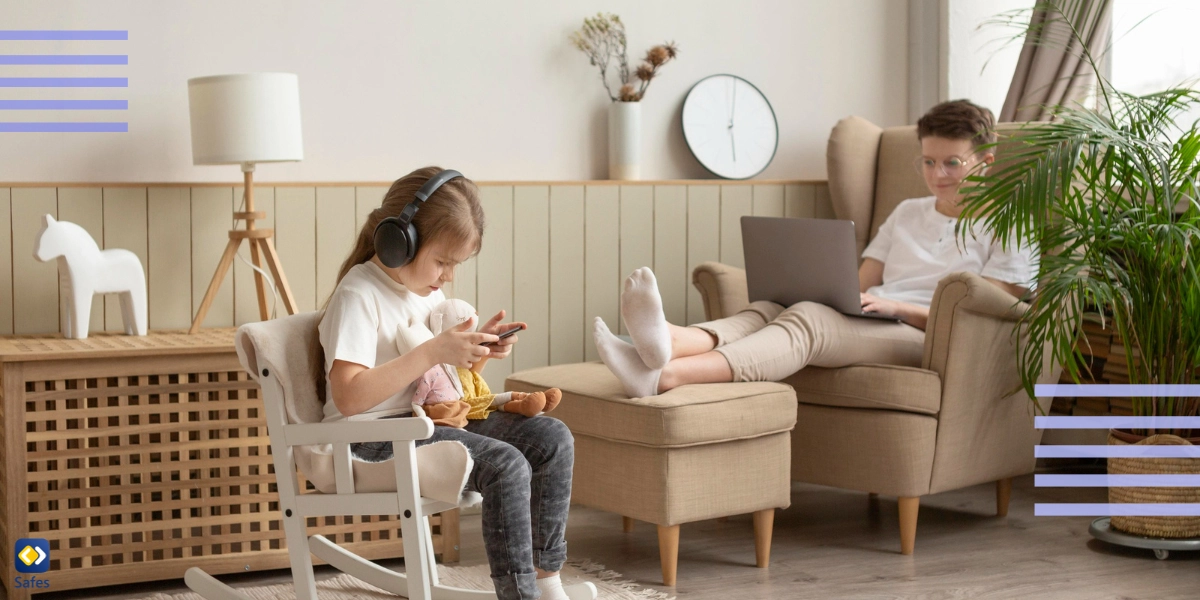 Conclusion
Embarking on the path of foster parenting is a rewarding yet challenging venture, with many pondering, "What is the biggest challenge in fostering?" The journey aims to shelter and nurture children who have endured hardships. The outlined disqualifying factors are essential in maintaining the integrity and safety of foster care, focusing on the child's comprehensive well-being. These evaluations are not to discourage, but to guarantee that children are placed in homes that prioritize their security, development, and emotional needs. For those who face disqualifications, avenues for reconsideration and appeals offer a chance for rectification and clarification. By complying with these crucial and meticulous guidelines, we can work towards a future where every child receives the love, care, and support they rightfully deserve, growing in environments that are sanctuaries of understanding and compassion.