For children active users of social media platforms like Facebook, having advanced security measures in place is vital. One such security measure is two-factor authentication, a popular method to bolster account security. If you're wondering how to turn on 2-factor authentication on Facebook, this guide is for you. But before we get to that, let's understand what exactly 2FA is and why it's crucial.
Why Setting Up 2FA Is Important?
Two-factor authentication (2FA) is a security measure that adds protection to your online accounts. It requires a password (something you know) and a second factor, usually a code or a notification (something you have or will receive on your phone), to verify your identity. 2FA makes it harder for potential intruders to gain access and steal your personal data or identity.
On Facebook, 2FA is crucial because it protects your account even if someone else knows your password. So, if your password gets compromised, the hacker would also need the second factor—the code sent to your phone or authentication app to access your account. This significantly reduces the chances of unwelcome account breaches.
Different Methods of Two-Factor Authentication on Facebook
When setting up 2FA on Facebook, you have multiple options to receive your second authentication factor. The three main methods are:
Security Key: You can use a physical security key that you can save somewhere and tap when prompted.
Authentication App: You can use an authentication app like Google Authenticator or Duo Mobile to receive a security code.
Text Message (SMS) Codes: Facebook can send you a code via text message when you want to log in.
It's always wise to have more than one method set up in case one of your options is unavailable.
How to Set Up Two-Factor Authentication on Facebook
Setting up 2FA on Facebook is straightforward. Here's how to do it:
Go to your Security and Login Settings.
Scroll down to Use two-factor authentication and click Edit.
Choose the security method you want to add and follow the on-screen instructions.
After you've turned on 2FA, you can get 10 recovery login codes when you're unable to use your phone. You can learn about how to set up these recovery codes here.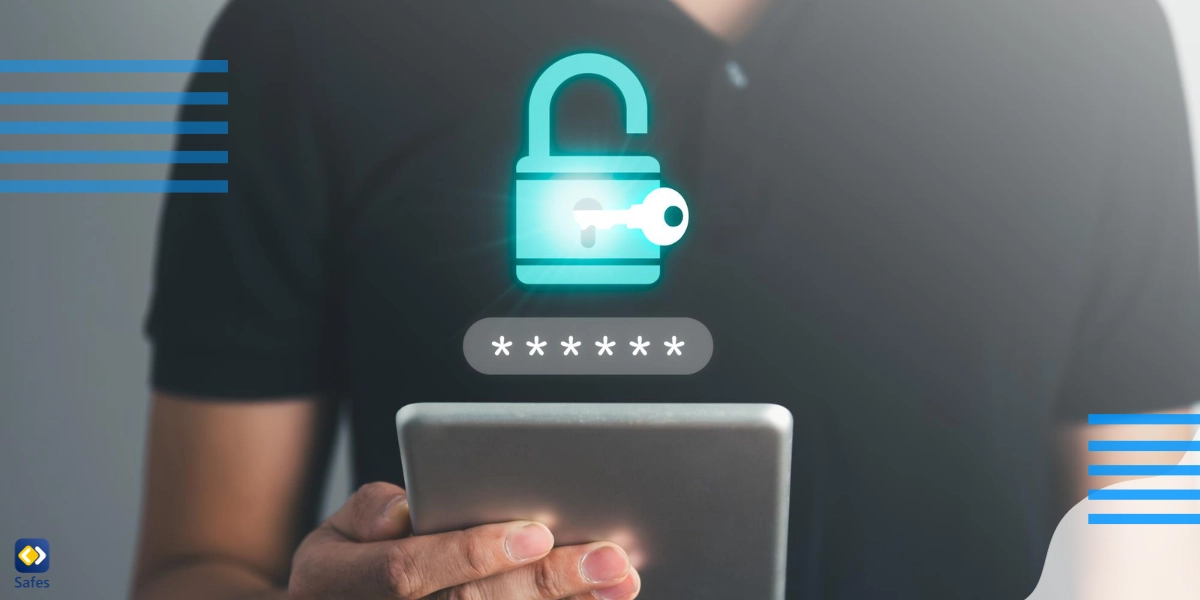 Common Problems with Two-Factor Authentication and Their Solutions
Now, let's discuss some of the most common Facebook login code problems that children may have. No matter you use the Facebook web platform or you have two-factor authentication on the Facebook app, these instructions will help you.
I Turned on Two-factor Authentication on Facebook, but Now I Can't Log in 
Not being able to log in after setting up 2FA is a common issue users face, but don't worry, there are ways to troubleshoot it:
Wait longer: Sometimes, the code might take a few minutes to reach your phone. So, be patient and wait a little more.
Approve from another logged-in device: If you're logged into Facebook on another device or browser, you might be able to approve the login from there.
Use Recovery Codes: If you've already saved or printed your recovery codes, you can use them to approve the login.
If none of these work, Facebook also provides an option to confirm your identity and continue with the login. You can find this option under "Need another way to authenticate?" When you're at the stage of entering your 2FA code.
Facebook Two-factor Authentication Code Not Received 
If you're not receiving the 2FA code via SMS, here are a few things you can do:
Wait: As mentioned earlier, SMS delays are common. Wait longer before trying again.
Check your phone number: Make sure the phone number linked to your Facebook account is correct and is able to receive text messages.
Switch to an Authentication App: If you're continually facing issues with SMS codes, consider switching your 2FA method to an authentication app.
Two-factor Authentication on Facebook When the Phone Is Lost 
Losing your phone is always a big problem, especially if you need it for 2FA codes. But here's what you can do in such a case:
Use Recovery Codes: If you've saved your recovery codes, you can use them to log in.
Confirm Your Identity: Facebook allows you to confirm your identity if you can't access your phone. Follow the on-screen instructions after clicking "Need another way to authenticate?"
Add a new phone number: After you've managed to log in, consider adding a new phone number to your account for future 2FA codes.
Other Security Measures to Keep in Mind
2FA greatly enhances your Facebook account's security, but it's just one of the many steps to stay safe on the platform. Here are additional measures you can apply:
Strong Password: Ensure your password is complex and unique. Avoid using easily guessable information like your name, birthdate, or common words.
Login Alerts: Enable login alerts so Facebook can notify you if someone tries to access your account.
Trusted Contacts: Choose 3 to 5 friends who can help you if you're locked out of your account.
Review Privacy Settings: Regularly review and update your privacy settings to control who can see your information and posts.
Think Before You Click: Be wary of suspicious links or downloads, even if they appear to come from friends.
Related Article: Crucial Social Media Etiquette and Rules for Kids to Follow
The Role of Parental Control Apps in Digital Safety
If you're a parent reading this guide, it's natural to worry about your child's safety on social media platforms. But parental control apps like Safes can be a great help to you. Safes can help monitor your child's online activities, block inappropriate content, and restrict screen time, among many other features. It's an effective way to ensure your child's digital safety while teaching them responsible online behavior.
Feel free to download Safes from our website or Google Play and App Store. We offer both free and paid plans for all needs and budgets.
Wrapping Up: Facebook Two-Factor Authentication
Two-factor authentication is easy to set up and can protect your Facebook account against unrecognized access. However, remember that 2FA is just one aspect of digital safety. Regularly updating your password, being cautious of suspicious links, and using parental control apps are all crucial steps toward a safer digital experience.
Remember, the digital world doesn't have to be scary if you're equipped with the right tools and knowledge. So, set up that 2FA, update that password, and explore the digital world with confidence and caution!