Video-sharing platforms like Vimeo offer a vast library of content that's just a few clicks away. But with this convenience comes the responsibility of ensuring our kids are safe from potentially harmful videos. That's why we've put together this guide to help you understand the safety features of Vimeo and how you can filter the videos on Vimeo to ensure your child has a safe and enjoyable experience while using this platform. In this blog post, we'll answer the question that might have troubled you as it has many other parents: Is Vimeo safe for my child to use?
Vimeo's Features and Content
Vimeo is a video-sharing platform that's been around for over 15 years. Unlike other video-sharing sites that focus on viral content, Vimeo caters to a more niche audience of filmmakers, artists, and creatives. The platform's main purpose is to provide a space for people to share their work and connect with other like-minded people.
Vimeo has a diverse user base, including amateur and professional filmmakers, musicians, and other creatives. The content available on Vimeo varies from short films, music videos, and documentaries to animations and tutorials. But while Vimeo's content is generally high-quality and educational, it's important to note that the platform is not immune to inappropriate content. As with any online platform, there are potential risks and challenges for kids, such as exposure to explicit content, cyberbullying, and online predators.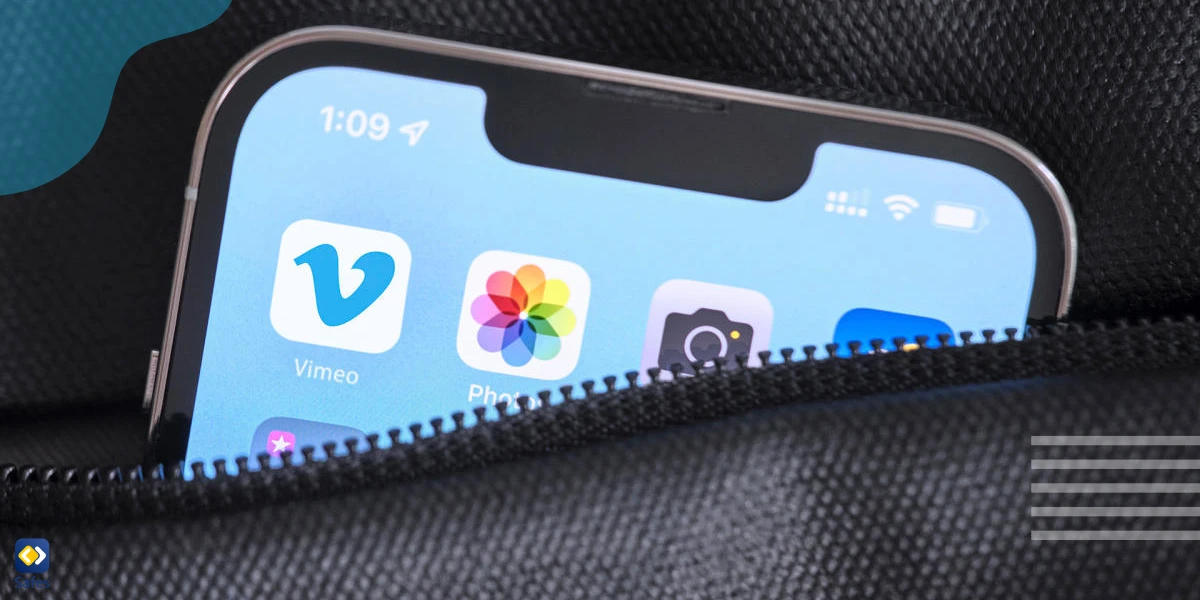 Safety Measures and Parental Controls on Vimeo
If you're wondering if Vimeo is safe for your kid, the answer is not a straightforward yes or no. While Vimeo has a smaller user base than platforms like YouTube, it still has its fair share of risks and challenges for young users. Thankfully Vimeo does offer some built-in safety features and content moderation to help reduce these risks.
Vimeo has a team of moderators who review flagged content and enforce community guidelines to make sure the platform remains a safe and respectful space for everyone. Besides, Vimeo offers a filtering feature that allows you to block specific tags and channels, which can be particularly useful for parents who want to prevent their kids from accessing potentially harmful content.
Vimeo has parental controls too. It offers a feature called Vimeo On Demand, which allows you to set age restrictions for the content your child can access. You can also create separate accounts for your kid(s) and customize the viewing permissions for each account.
How Safe is Vimeo for Kids?
To understand how safe Vimeo is for your kid, there's something you should take into account. While Vimeo does have a team of moderators who review flagged content and a filtering feature to block specific tags and channels, there is still a chance for kids to stumble on inappropriate content and online predators. No one can guarantee that someone somewhere doesn't upload an explicit video or doesn't approach a child user without wrong intentions.
It's important to note that Vimeo is a platform that encourages creativity and user interaction, so there is a level of communication between users. However, this interaction is mainly focused on creative work and is not as social as other platforms like Facebook or Instagram.
To ensure a safer experience for your kid on Vimeo, you can use the parental controls offered by the platform, including age restrictions and customized viewing permissions for separate accounts. Also, make sure to have open communication with your child about online safety and regularly monitor their activity on Vimeo.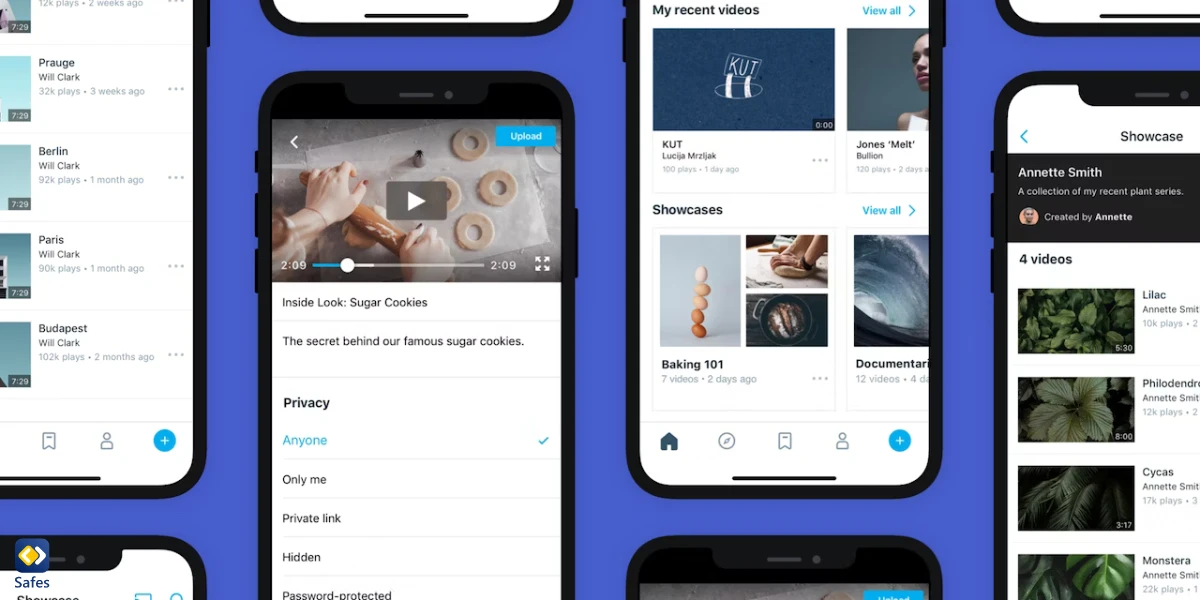 Alternatives and Additional Safety Measures
While Vimeo does have some safety features, there are other platforms out there that offer more robust parental controls, such as YouTube Kids and Netflix Kids.
But again, it's important to remember that even with the best safety features in place, kids can still be exposed to inappropriate content and online predators. That's why it's crucial to have open communication with your child about online safety and to actively monitor their online activity.
"Parental Mediation of Children's Internet Use," a study by Sonia Livingstone, Ph.D., and Ellen J. Helsper, Ph.D., highlights the importance of parents monitoring and controlling their children's internet use to reduce the safety risks of the online world. One way to enhance your monitoring efforts is by using parental control apps like Safes. These apps can help you monitor your child's online activity, set limits on screen time, and block inappropriate content.
How Can Safes Protect Your Child Against Harmful Apps? 
Safes is a handy parental control app that can help you protect your child from harmful apps and websites by allowing you to block them on your child's Android, iOS, Windows, and Mac devices. This way, you can ensure your child is not exposed to inappropriate content while using their devices.

Also, Safes offers screen time monitoring and controlling features, which can help protect your kid from excessive screen time. You can set screen time limits, block inappropriate web content and apps, and even track your child's location in real time. With Safes, you can create a safe and distraction-free digital experience for your child.

Here we've only mentioned a few of Safes's safety features for kids. Learn more about how to put parental controls on different devices with Safes using the links below:
Conclusion: Is Vimeo Safe?
To answer the specific question, "Is Vimeo safe?" in just a few words, we have to say that while Vimeo is generally considered a safe platform, it's always essential to actively monitor your child's online activity and set appropriate restrictions. Besides, you can use Safes paternal control app to help you create a safer online experience for your family. Remember, nothing can replace open communication and active monitoring to ensure your child's safety online.
Frequently Asked Questions
We've compiled a list of questions and answers to help provide more information on the topic we discussed. If you have any more questions, please don't hesitate to contact us. We'd be happy to help!
Does Vimeo have inappropriate content?
Vimeo is generally a safe platform that doesn't allow uploading explicit or offensive videos. But just like any other online platform, some users may violate community guidelines and upload inappropriate content. That's why parents must monitor their children's online activity and set appropriate restrictions to ensure their safety.
Which is safer, YouTube or Vimeo?
Both YouTube and Vimeo are generally safe video-sharing platforms. But YouTube has significantly more users and videos, which can increase the chance of coming across inappropriate material. On the other hand, Vimeo has a smaller user base and stricter community guidelines that prohibit explicit or offensive content. Having said that, it's always essential to actively monitor your child's online activity and set appropriate restrictions. You can also use parental control apps like Safes to block harmful content and monitor screen time for your kid.