As digital natives, our little ones are growing up in a world where technology is an inseparable part of their lives. With the right guidance, these digital tools can serve as powerful educational and developmental aids. Today, we will delve into the realm of kids apps, exploring the best options in different categories that can help your child learn, create, exercise and have fun, while ensuring their safety online.
Decoding the Right Kids App
Choosing the ideal kids apps is akin to selecting the perfect toy. It requires a thorough assessment of the app's features and how they align with the desired developmental goals for your child. Take these considerations in mind when choosing an app to install on your child's device:
Considerations While Choosing an App
Safety Measures: An app's safety measures are paramount. Ensure the app respects your child's privacy and has mechanisms to prevent online scams. Look for apps that require verification during login and limit the personal information requested. Always review the app's permissions list and description before downloading.
App Features: The app's features should align with your expectations. Whether you're looking for a simple video player or a comprehensive educational platform, scrutinize the features to ensure they meet your child's needs.
User-Friendly Interface: Kids should be able to independently navigate the app. This encourages their problem-solving abilities and fosters independence. Choose an app that is easy to install, use, and understand. The app should have excellent user reviews and age ratings.
Age Appropriateness: The app should be suitable for your child's age and learning level to avoid frustration and maximize learning outcomes. Ensure the app's content and difficulty level are suitable for your child's age. Use apps that cater to the specific learning and developmental needs of your child's age group.
Cost: While many great apps are free, some require in-app purchases or subscriptions for full access. Consider your budget and the value the app provides when making your selection.
Engagement: The app should keep your child interested and actively engaged. If your child isn't excited to use the app, its educational value is moot. Select apps with interactive, high-quality content that enhances your child's learning abilities and experiences.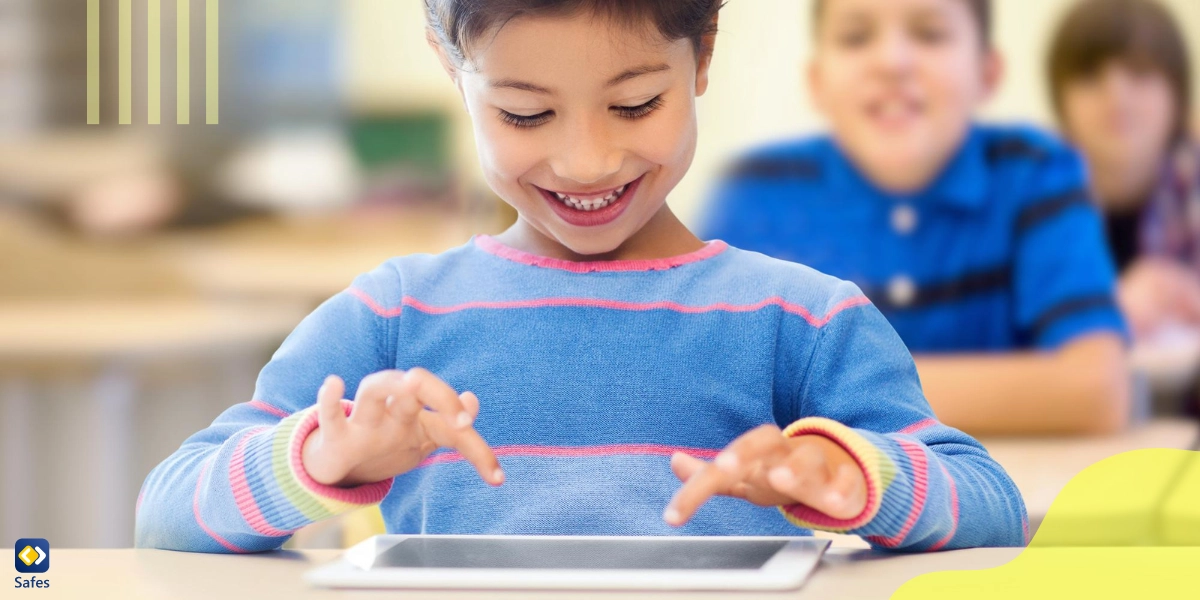 Exploring the Best Categories of Kids App
Now that we understand how to choose an app, let's take a look at the five most useful categories of kids apps:
Educational Apps: Educational apps stimulate your child's mind, encouraging logical thinking and problem-solving. These apps are ideal for children who wish to expand their academic skills.
Creative Apps: Creative apps enhance your child's imagination and creativity. These apps provide tasks and tools to help young inventors and designers bring their ideas to life.
Fitness and Health Apps: Fitness and health apps help your child maintain their physical well-being without visiting a gym. According to experts, physical activities improve heart health, body strength, and mental well-being.
Entertainment Apps: Entertainment apps provide a fun way for your child to relax and enjoy their free time.
Parental Control Apps: Parental control apps allow you to monitor and control your child's online activities, ensuring their privacy and safety.
Delving Deeper into Each Category
Each category of kids apps offers a multitude of options. Let's explore some notable apps in each category:
Top Educational Apps for Kids
Khan Academy Kids: This app offers a wide range of learning resources covering writing, math, counting, ABCs, and history for kids aged 2-7.
DuoLingo ABC: DuoLingo ABC is a reading app that guides kids through engaging stories, enhancing their reading, writing, and vocabulary skills.
LogicLike: Brain Teaser Games: This app features over 2500 puzzles, riddles, brainteasers, logic tasks, memory training games, and math problems, offering different difficulty levels for children aged 4 and above.
Also Read: 
Creative and Drawing Apps for Kids
Toontastic: Toontastic is a drawing app for kids aged 3-7. It offers 3D digital storytelling tools, encouraging kids to use their imagination and create unique cartoons.
Automatoys: This simple yet creative puzzle game enhances children's engineering and problem-solving skills through gameplay.
Fitness and Health Apps for Kids
GoNoodle – Kids Videos: This app features a range of engaging movement and mindfulness videos created by child development experts.
Cosmic Kids Yoga: This app offers fun, interactive yoga, mindfulness, and relaxation activities for kids aged 3+.
Also Read:
Entertainment and Typing Apps for Kids
Minecraft: An open-world game that allows children to explore, craft, and build their own designs.
Toca Life Worlds: This game lets children create their own character and world, exploring different games within the app.
Dance Mat Typing: A typing app for kids that makes learning to type fun with interactive games and tasks.
Parental Control Apps
Safes Parental Control App: This app allows you to monitor your child's online activities, ensuring their online safety. It helps you manage the content your child can access, limiting exposure to inappropriate content. With Safes, you can keep an eye on your child's social media use remotely and receive warnings if your child stumbles upon harmful content or receives inappropriate messages.

You can install Safes on all devices and platforms such as Android, iOS, Windows, and Mac. Download it from Google Play or AppStore and learn how to use it put parental controls with the links down below:
Best Spelling Apps for Kids
Spelling apps for kids can be a fun way to improve your child's literacy skills. Here are a few top picks:
Spelling Stage: This app offers a wide range of spelling lists for all ages, with the ability to add your own words.
Spelling Monster: This app provides a variety of games to help kids learn spelling in a fun way.
Best Free Apps for Kids
There are many excellent free kids apps that are both educational and fun. Here are a few top picks:
Khan Academy Kids: Offers a wide range of learning resources for kids aged 2-7.
DuoLingo ABC: Helps kids with reading, writing, and vocabulary through engaging stories.
Toontastic: A drawing app that offers 3D digital storytelling tools for kids aged 3-7.
Best Paid Apps for Kids
If you're willing to invest in quality educational apps, there are numerous options available. Here are a few top picks:
Tiny Minies: Learning Games: A game-based learning app that provides a safe online environment for kids.
Minecraft: An open-world game that allows children to explore, craft, and build their own designs.
Hidden Folks: A game that develops children's attention to detail by having them find people or objects in a drawing.
Conclusion: Best Kids Apps
The digital world offers a plethora of learning resources that can transform your child's room into a classroom and science lab. With the right kids apps, you can cultivate your child's skills while ensuring they have fun. Remember, though these apps cannot replace traditional learning methods, they can complement them effectively when used wisely.
Frequently Asked Questions
Here are answers to some of the questions parents usually ask about kids apps:
Can apps replace traditional learning methods for kids?
Educational apps can't replace traditional methods of learning but both methods combined are the most effective way of educating children.
Are all educational apps suitable for all ages?
Not really. Educational apps include age ratings that help you choose an app suitable for your kid.