For parents, finding a balance between work commitments, family responsibilities, and the need for self-care can often be challenging. One approach to solving this issue gaining traction among modern parents is mindful parenting. It's a practice rooted in the principles of mindfulness. Today, we'll offer you some mindful parenting tips and strategies on how to benefit from it in your parenting journey.
What is Mindful Parenting?
Mindful parenting (or conscious parenting) means applying mindfulness principles to parenting:
Being fully present in the moment
Paying attention to your child's needs
Responding rather than reacting to their behavior
Mindful parenting allows you to engage more deeply with your child, building better communication and parent-child relationships.
Mindfulness in parenting is not about achieving perfection or eliminating all negative emotions. Instead, it means becoming aware of these emotions, allowing space for them, and choosing how to respond thoughtfully and compassionately.
The Connection Between Mindfulness and Effective Parenting
Mindfulness and effective parenting are closely intertwined. Parenting mindfully allows you to tap into your natural capacity for self-awareness and present-moment awareness. But the application of mindfulness in parenting goes beyond merely "being present." Practicing it consistently can:
Improve your ability to parent effectively
Lead to better parent-child relationships
Lower levels of parental stress
More enjoyable family interactions
Effects of Mindful Parenting on Parent-Child Relationships
Studies have shown numerous benefits of mindful parenting on parent-child relationships. Parents who practice mindfulness tend to have healthier, more satisfying relationships with their children. These parents are more attuned to their children's feelings and needs, resulting in fewer conflicts and a more harmonious family environment.
This harmonious relationship can be because mindful parenting nurtures open communication, which can help your child feel heard and understood.
Benefits of Mindfulness for Parents' Well-being
Research has shown that mindfulness can be a powerful tool for stress reduction, which holds true for the stresses associated with parenting.
Mindfulness helps parents slow down, pause, and connect with their inner experiences. The connection allows to:
Reduce stress and anxiety
Improve emotional health
Improve the quality of life
Long-term Effects of Mindful Parenting on Children's Development
Mindful parenting doesn't just benefit parents; it has profound long-term effects on children's emotional and behavioral development. Children of conscious parents tend to have:
Practicing mindfulness in parenting provides children with a secure emotional base, promoting resilience and emotional intelligence. These benefits can extend into adolescence and adulthood, positively affecting the child's mental health and well-being in the long term.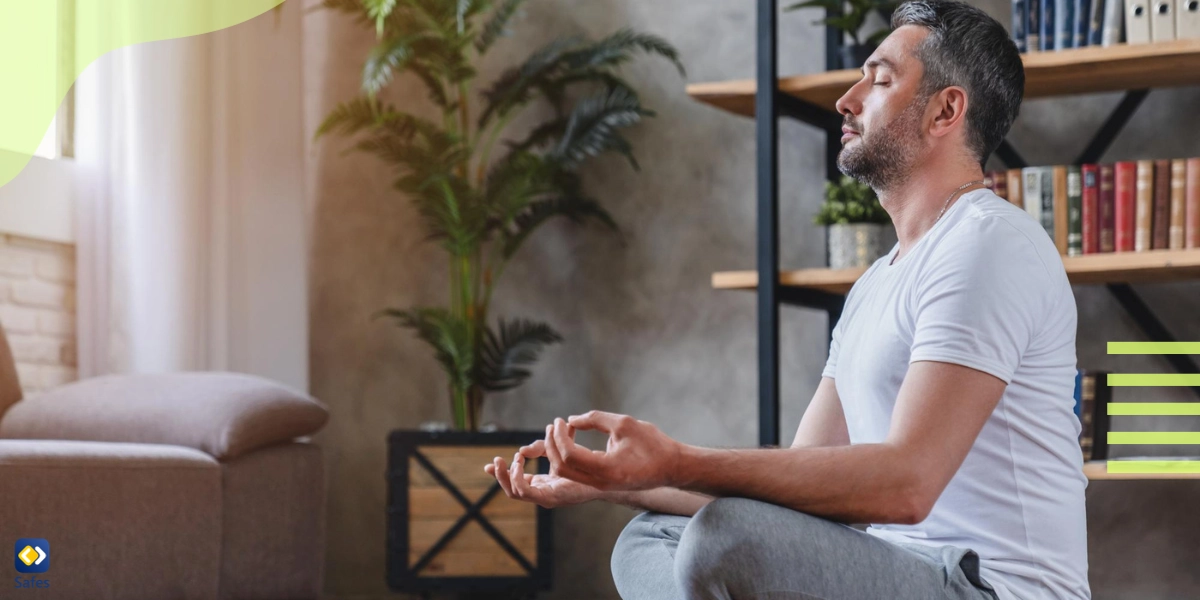 Practical Mindfulness Exercises and Techniques for Parents
Practicing mindfulness doesn't require extensive training or hours of meditation. You can easily integrate these simple mindfulness exercises and techniques into your daily routines:
Mindful Breathing: A simple exercise that involves focusing your attention on your breath that you can practice anywhere and anytime.
Body Scans: Pay attention to different body parts, from your toes to your head, and observe any sensations you feel.
Mindful Listening: Listen to your child with full attention, without distraction or judgment, to improve communication and strengthen your relationship with your child.
Mindful Eating: Eat slowly and savor each bite, paying attention to the flavors, textures, and smells.
Guided Mindfulness Meditation for Parents
In addition to the practical exercises mentioned above, you can try guided mindfulness meditation. These powerful tools can range from short, five-minute sessions to longer, more in-depth practices. They often include mindful breathing, body scans, and visualization techniques.
Many books, online resources, and applications offer guided meditation tailored to parents or tools that can help you along your mindful parenting journey. Find a list of them down in the resources section.
Mindful Approaches to Everyday Parenting Tasks and Routines
Incorporating mindfulness into everyday parenting tasks and routines can be a practical and effective way to cultivate mindfulness. You can try:
Taking a few moments of silence before you start the day
Practicing mindful listening during conversations with your child
Taking a mindful walk together as a family
By integrating mindfulness into your daily routines, you can transform mundane tasks into opportunities for mindful connection and presence.
Mindful Communication with Children
Effective communication is a cornerstone of mindful parenting. It involves active listening, empathy, and non-reactivity in parent-child conversations. Conscious communication nurtures understanding and connection, helping to build trust and intimacy in the parent-child relationship.
In the following, find tips for practicing mindful communication with your child:
Listen actively: Give your child your full attention when they are speaking. Avoid distractions and resist the urge to interrupt or offer solutions. Simply listen and validate their feelings.
Speak mindfully: Choose your words carefully, expressing your thoughts and feelings honestly and directly. Avoid blaming or criticizing, and instead focus on your own experiences and reactions.
Practice empathy: Try to understand your child's perspective, even if it differs from your own. Validate their feelings and show them that they are seen and understood.
Respond, don't react: When faced with challenging behavior, take a moment to pause and reflect before responding. This technique helps you respond calmly and thoughtfully rather than reacting impulsively.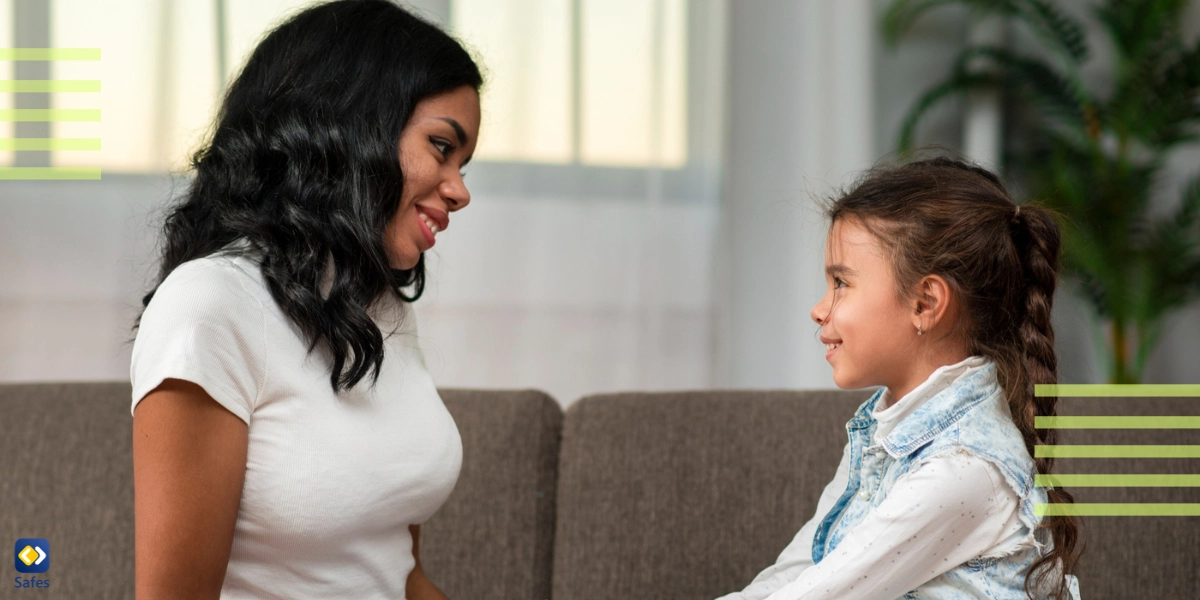 Useful Resources for Mindful Parenting
Check out these resources for more information on mindful parenting:
The Mindful Parent: This website offers information, resources, and practical tips for practicing mindful parenting.
Mindful.org: An online magazine that provides practical tips, personal stories, and insights into mindfulness.
Headspace: A website and mobile app that offers mindfulness-based programs for parents.
Safes Parental Control App: A digital tool designed to help parents navigate the challenges of parenting in the digital age.
For further reading, consider diving into a mindful parenting book such as "Everyday Blessings: The Inner Work of Mindful Parenting" by Myla and Jon Kabat-Zinn or "The Conscious Parent: Transforming Ourselves, Empowering Our Children" by Dr. Shefali Tsabary. Both books offer practical advice, insightful anecdotes, and powerful mindful parenting quotes that inspire and guide parents on their journey.
Introducing Safes Parental Control App
In the digital age, parenting involves navigating the challenges and opportunities presented by technology. The Safes parental control app is a tool designed to support parents in this endeavor.
Using Safes, you can monitor your child's digital activity, set screen time limits, and block inappropriate or harmful content on whichever device they use. These features help to make sure your child has a safe and positive online experience while also providing you with peace of mind.

Safes offers free and paid plans for different needs and budgets. You can download it from our website or Google Play and AppStore. Also, make sure to read the following links if you wish to put parental controls on different platforms and devices:
Conclusion: Try Mindful Parenting Today!
The practice of mindful parenting is not about achieving perfection. It's about being present, compassionate, and patient with your child and yourself. Mindful parenting is a journey, not a destination. While the first few steps may not be easy, the benefits of mindful parenting for you and your child are well worth the effort.
Let's wrap this guide up with a mindful parenting quote from Dr. Shefali Tsabary's "The Conscious Parent: Transforming Ourselves, Empowering Our Children":
"It's no surprise we fail to tune into our children's essence. How can we listen to them when so many of us barely listen to ourselves? How can we feel their spirit and hear the beat of their heart if we can't do this in our own life?"