Motherhood is a profound journey, one that is sprinkled with an array of emotions, including joy, love, anxiety, and, inevitably, guilt. A ubiquitous, albeit often unspoken, part of the parenting experience, "mom guilt" is a term that encapsulates the feelings of self-doubt and inadequacy that mothers grapple with in their quest to be "good moms." This article delves into the intricacies of mom guilt, exploring its manifestations, triggers, psychological aspects, and strategies to mitigate its impact.
What is Mom Guilt?
To give you a definition for mom guilt, it is a term that describes the guilt, stress, and self-doubt that some mothers experience related to their parenting. It can range from feeling guilty about working and spending time away from your children to feeling like you are not doing enough to support your child's development and well-being. Mom guilt is a complex emotion, often intertwined with societal expectations, personal values, and the relentless pressure to be the "perfect parent."
It's worth noting that fathers may also experience parental guilt. While the symptoms of dad guilt may be the same as mom guilt, it's usually caused by feelings such as not being able to support one's family in the best way or not being able to do everything possible for one's child.
Related Articles: 
The Prevalence of Mom Guilt
The prevalence of mom guilt is surprisingly high, with many mothers experiencing this feeling at some point in their parenting journey. According to a poll conducted by Care.com, a staggering 87% of mothers feel guilty at some point, with 21% reporting that they feel guilty "all the time." Mom guilt statistics underscore the emotional complexities of motherhood and the enormous pressure many mothers feel to meet societal and personal expectations.
Understanding the Psychological Underpinnings of Mom Guilt
To learn how to deal with mom guilt, first, we have to understand mom guilt psychology. From a psychological perspective, mom guilt can be seen as a response to the perceived gap between one's actual parenting behaviors and the internalized ideal of what a "good mom" should be. This guilt can be intensified by societal messages that often equate good motherhood with self-sacrifice, perpetuating the belief that a mother's needs should always come secondary to those of her children.
The Role of Social Media and Comparison in Fueling Mom Guilt
Social media can be a double-edged sword, not only for children but also for mothers. On one hand, it can offer support, information, and a sense of community. On the other hand, it can fuel mom guilt as mothers compare themselves to others' curated lives. A study conducted by The University of Michigan found that mothers who frequently compared themselves to others on social media felt more depressed, less competent, and less positive about their co-parenting relationships.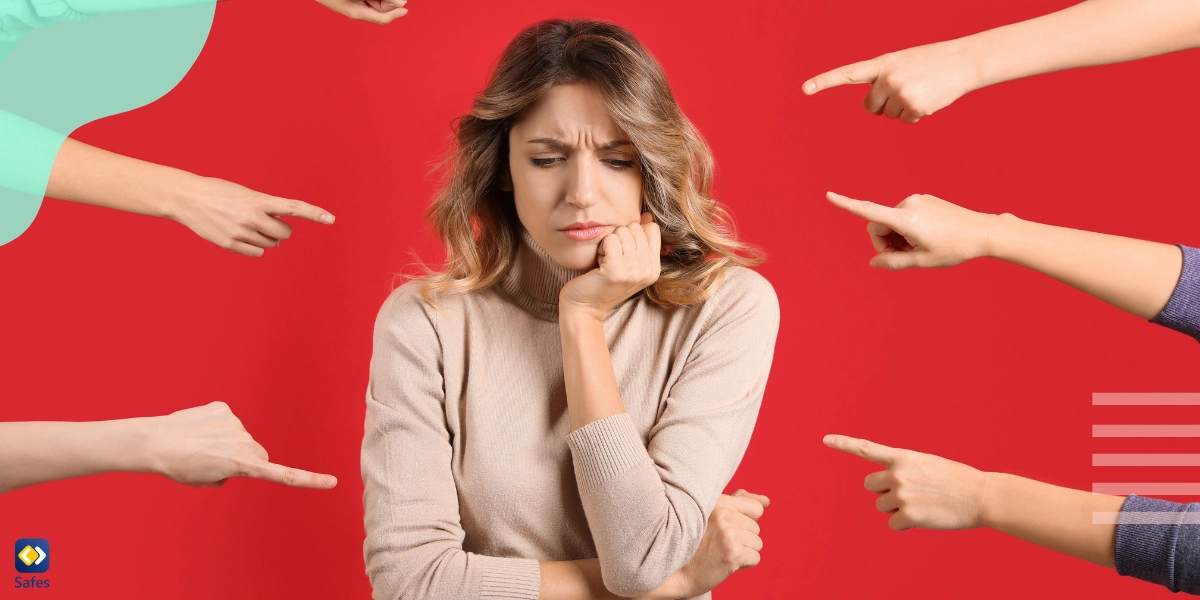 Manifestations of Mom Guilt
Mother guilt can manifest in various forms, from guilt about not spending enough quality time with your children to guilt about your parenting choices. Here are some common examples of mom guilt:
Mom Guilt for Going Out: Many working mothers grapple with guilt about spending time away from their children or not being able to attend school events due to work commitments.
Self-Care Guilt: Mothers often feel guilty about taking time for self-care, with the erroneous belief that prioritizing their needs is selfish or detracts from their children's needs.
Comparison-Driven Guilt: Social media and society at large can fuel mom guilt, as mothers compare their parenting to the seemingly "perfect" lives of others, leading to feelings of inadequacy.
Guilt About Parenting Decisions: Mothers may feel guilty about decisions related to their child's upbringing, such as schooling choices, discipline methods, or dietary habits.
The Emotional Toll of Persistent Mom Guilt
Persistent mom guilt can take a significant emotional toll on mothers, leading to stress, anxiety, and even mom guilt depression. Mothers who constantly feel guilty may experience lower self-confidence, decreased life satisfaction, and strained relationships. Moreover, chronic mom guilt can hinder a mother's ability to enjoy the joys and triumphs of parenting, casting a shadow over their motherhood experience.
The Connection Between Mom Guilt and Maternal Mental Health
The correlation between mom guilt and maternal mental health is a significant concern. Pervasive feelings of guilt can exacerbate mental health issues such as depression and anxiety. According to a study published in the Healthcare Journal, mothers who experienced higher levels of guilt were more likely to report symptoms of depression. Therefore, addressing and managing mom guilt is crucial not just for a mother's emotional well-being but also for her overall mental health.
How to Get Over Mom Guilt
While mom guilt may be a common part of the parenting journey, it doesn't have to overshadow the joys of motherhood. Here are some strategies to help manage and overcome mom guilt:
Practice Self-Compassion: Treat yourself with kindness and understanding, recognizing that no mother is perfect and it's okay to make mistakes.
Define Your Own Success: Shift the focus from societal expectations to personal fulfillment. Define what being a "good mom" means to you, and strive to align your actions with this personal definition.
Set Realistic Expectations: Accept that you cannot be everything to everyone all the time. Set achievable goals and acknowledge your limitations.
Embrace Mindful Parenting: Be present in each moment, savoring the joys of motherhood and accepting the challenges with grace.
Connect with Your Core Values: Identify your core values and let them guide your parenting decisions. Defining core values can help alleviate guilt associated with societal expectations and comparison.
Seek Support: Reach out to loved ones, join parenting groups, or seek professional help if needed. Sharing your experiences and feelings can be therapeutic and offer a fresh perspective.
Celebrate Small Victories: Take time to acknowledge and celebrate your achievements as a mom, no matter how small they may seem. Such a strategy can help shift the focus from guilt to appreciation.
Promote Positive Self-Talk: Challenge negative thoughts and self-blame with positive affirmations and self-praise. Remember, your worth as a mother is not defined by perceived mistakes or shortcomings.
Embracing Imperfections and Trusting Your Instincts: No one is a perfect parent, and it's okay to stumble and make mistakes. Embrace your imperfections and trust your instincts. Remember, at the end of the day, your love and dedication make you a wonderful mom to your children.
Use Parental Control Apps: Tools like the Safes parental control app can offer peace of mind by ensuring your child's digital safety. Such assurance can help alleviate mom guilt associated with screen time and technology use.
Feel free to download Safes from our website or App Store and Google Play. We offer a free plan as well as an affordable paid plan with premium features and a reasonable price.
To learn how to put parental controls on different devices and platforms, follow the links below: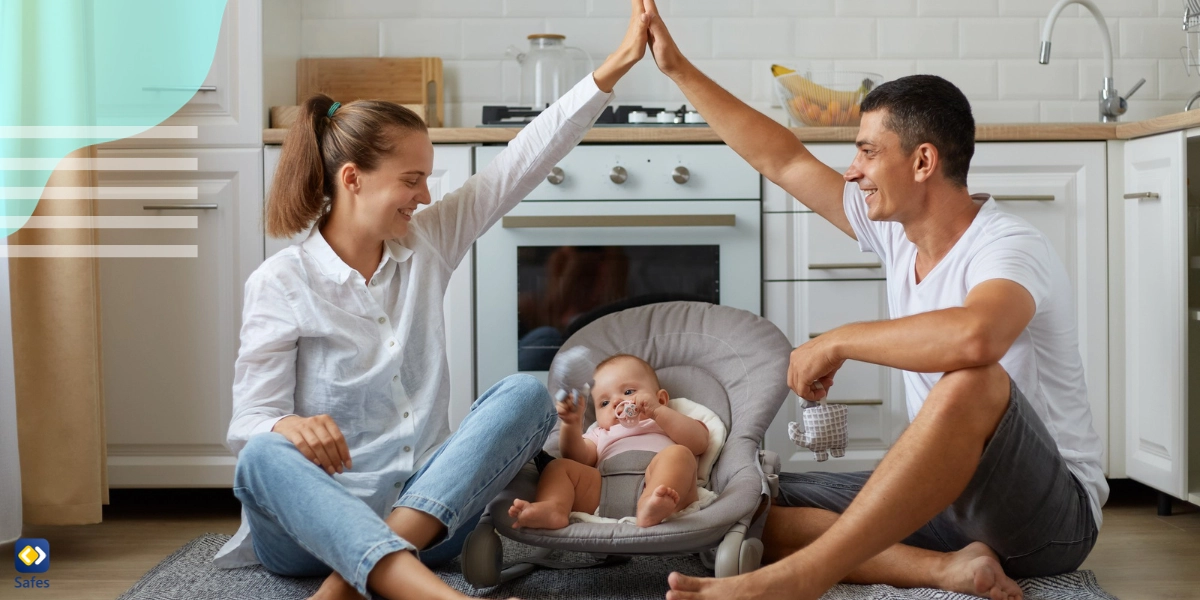 The Value of a Strong Support System in Addressing Mom Guilt
Having a strong support system can be an invaluable asset in managing mom guilt. Such a system can include family, friends, fellow mothers, and professional help if needed. Sharing experiences, seeking advice, and simply knowing that you're not alone in your struggles can offer reassurance and reduce feelings of guilt.
The Role of Partners in Addressing Mom Guilt
Partners can play a pivotal role in helping mothers address and overcome mom guilt. You need to learn how to explain mom guilt to your husband and encourage open communication about feelings of guilt with him. Your husband can help you by providing emotional support, sharing parenting responsibilities, and affirming your efforts as a mother.
Conclusion: Embracing the Journey of Motherhood, Guilt and All
Mom guilt is a complex, pervasive part of the parenting journey. However, by acknowledging and understanding its roots, practicing self-compassion, setting realistic expectations, and seeking support, you can navigate this emotional terrain and find your own unique path in motherhood. Remember, being a loving and caring parent is more than enough. Embrace the journey, guilt and all, knowing that you are doing your best for your child, and that is what truly matters.